In our prior post we looked at millennial employees and their professional desires. In part two we discuss...
Coworking and Millennials
Coworking industry trends show startups being major tenants of shared workspaces. As millennial work preferences lean towards startups, freelancing and working remotely, the demand for coworking spaces will grow. For operators, we suggest understanding the millennial generation. This will be valuable in building an offering that is attractive to this audience and their employers.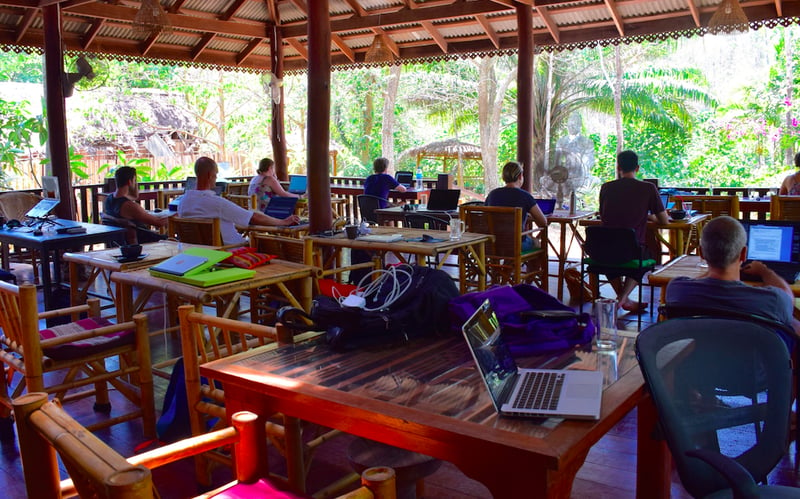 The Identity of Your Coworking Space
Smart coworking spaces are curating their unique community to differentiate themselves from the pack. This is the right approach according to Sancar Ayalp of The Farm SoHo in New York City. Ayalp states that, "millennials benefit most from the 'tribal' aspect of our community." Adding that it is important for millennials to be, "working side by side with their fellow freelancers and share space and the occasional conversation," which leads to the "job and collaboration opportunities that are vital to their financial goals." This sentiments are reflected by Lucy Wu of Austern International. In her personal experience as a millennial working within a shared office space, "the best part about working in a coworking space is the positive community. Everyone is working so hard to achieve their goals, and everyone is willing to help each other out."
Thus, we recommend shared workplace landlords define their identity early in the development process. And to do consumer research to ensure your plans are attractive to coworking millennials and their work habits.

Value-Add Services
Having an identity is just the first step. Owners and community managers must convey that identity consistently for it to be meaningful for prospective tenants. There are also some basic office perks that attract millennial workers: free coffee (and beer), fast Wifi, efficient coworking space software, high end furniture, games and workshops.
Beyond that, coworking spaces should consider a mentor program. Connecting younger employees and first time startup founders to industry mentors, either within or outside the coworking space, enhances their professional growth.
This concept coincides with the common dissatisfaction of millennials with their leadership skills. According to the 2016 Deloitte Millennial Survey, about 63% of millennials feel they have not reached their potential in regards to that. It is also further implied that 81% of millennials are satisfied with mentoring, and is twice as likely to stay within a company for more than 5 years, compared to millennials who don't have mentors.
Millennials were generally exposed to measured growth and structure through the years of growing up. As such, they are used to regular feedback to reassure they are on the right path, or ways they could improve upon their actions or tendencies.
There are side benefits too. Mentors help build entrepreneurs' networks. It gives founders new contact for fundraising, partnerships or customers. There can also be more direct benefits to your workspace as you reach out to local business leaders.

Summary: The Millennial Employee, a Welcome Trend
As more and more millennials enter the workforce, coworking owners can expect the demand for their spaces to increase. Therefore it is important for owners to understand the diverse characteristics of this large population.
By understanding and building a workplace product designed for millennials, coworking owners can attract, satisfy and retain millennial talent at their shared workspace. Which can have beneficial network effects attracting more like minded millennial individual and startups workers. Thus a long-term growth cycle begins.
-- David Lui