Coworking
2017 Coworking Conference Calendar | Greetly Space Management Software
Coworking is booming, as is the number of conferences. Use our coworking conference calendar to find to learn more about the industry and latest trends.
---
Update: Click here for the list of 2018 coworking industry conferences
The coworking industry is booming. And so is the number of conferences focused on coworking and the broader serviced office industry. With 2017 in full swing we want to provide a list of industry events.
If you are an existing space operator or thinking about launching your first shared office, these conferences are a great place to learn about industry trends, how to create a thriving community, and tips for filling your space. Some conferences will also be valuable for companies exploring whether flexible, shared offices might be right for their workforce.
Without further ado, here is our 2017 coworking conference calendar.
Global Coworking Unconference (GCUC)
GCUC (pronounced juicy) throws events around the world. GCUC is run by coworking entrepreneurs. With their five events planned for 2017, multiple blogs, and Internet radio stations, they are a great source of coworking content whether you attend in person or not.
USA: New York City, May 5-7
Australia: Melbourne, June
Singapore: TBA
Canada: Vancouver, October
China: Location TBA, December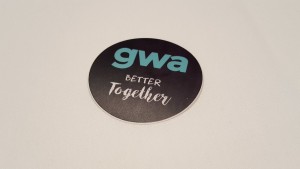 Global Workspace Association (GWA)
The GWA is a decades-old trade group. Originally focused on executive suites they have expanded to represent the broader shared office operator community. GWA's 2017 conference will be held in South Beach, Miami, FL, September 11-13.
Editor's note: Due to Hurricane Irma, the GWA conference had to be rescheduled. The GWA joined forces with NAIOP, the Commercial Real Estate Development Association, for a conference November 9-10 in Brooklyn, NY.

Worktech
Unwired is an online publication dedicated to the "new ways of working". Their global series of Worktech events are designed to "attract some of the biggest and brightest names to debate, discuss and divulge the latest thinking on the future of work." Here is their 2017 event calendar:
Sydney: March 8-9
Dubai: March
New York: May 4-5
Berlin: June
Singapore: September
Madrid: September
San Francisco: October
Toronto: October
London: November
Paris: December
Hong Kong: December
The Rest of the 2017 Coworking Conference Calendar
Coworking Now, Gdańsk, Poland, March 17.
Cowork 2017, Leipzig, March 31-April 2. Serving the coworking community in Germany, Austria and Switzerland.
Coworking Spain Conference, Seville, May 11-12. Bringing the Spanish coworking community together.
CU India, Goa, November 15-18. CU India will bring together India's operators and enthusiasts, coworking tenants, investors, and real estate partners.
People at Work Summit, why travel? This conference is entirely online. Dates TBD.
Coworking Africa, Cape Town, dates TBD.
Coworking Europe, location TBD, November. The oldest coworking conference.
CoWoShare, location, and date TBD. Serving the Italian coworking community.
Social Workplaces offers a series of conferences to help shared workspaces create communities.

Amsterdam, March 23.
Paris, April 18.
London, June.
The Greetly space management software team looks forward to seeing you at a coworking conference near you in 2017.