Greetly's Incredibly Customizable Visitor Sign-in App
Automate Visitor Management With Virtual Receptionist Software
Especially in a post-COVID world, with hybrid work environments and contract tracing, the manual approach to visitor management no longer works. You need to keep your employees healthy and your assets safe.
Introducing modern, touchless visitor sign in software to help your workplace thrive.
Greetly offers an easy-to-use interface that impresses your visitors. Available via self-service kiosk or on visitors' own smartphones. Our visitor sign in solution only shows your brand. And workflows can be customize perfectly suit your reception area needs.
How Our Visitor Sign-in App Can Help You
An Efficient Sign-in Experience
Modernize your reception area with our cloud-based visitor sign in app. Guests will sign themselves in an easy-to-use application right on a tablet kiosk or perform touchless sign-in with their own smartphone! Visitors quickly sign in to meet with a staff member, be seen as a patient, attend an event, make a delivery, or almost any other scenario that might happen in the lobby of your worksite.
Access Your Data Anywhere, Anytime
Keeping track of visitors can get complicated, but not with Greetly. Greetly's sign-in app is a cloud-based visitor management system that can help you track who has signed in and when they signed out. Use any (web-enabled) browser to sort, filter, search and download exactly the visitor logbook information you need.
Stay Productive - And Healthy
Touchless??? Yes. Visitors can sign themselves in right from their own smartphone with no app to download. Greetly can capture the visitor's photo, contact information, and even have them review legal documents, capture electronic signatures, and print badges. Visitors can sign out too - without having physical contact with kiosks or interaction with unnecessary staff members.
Stay Secure and in Compliance
From eSignatures, visitor photos, and a secure sign-in app, Greetly provides everything you need to keep your workplace safe, secure, and private. We also comply with the principles of GDPR and are the only Privacy Shield certified visitor sign-in app. Greetly will make it faster than ever to pass any audit with flying colors.
Download Our Digital
Receptionist Checklist
Greetly provides an easy-to-use cloud-based digital receptionist checklist to help you find what you need in a visitor management system. Fill out the form below and you'll receive our checklist immediately.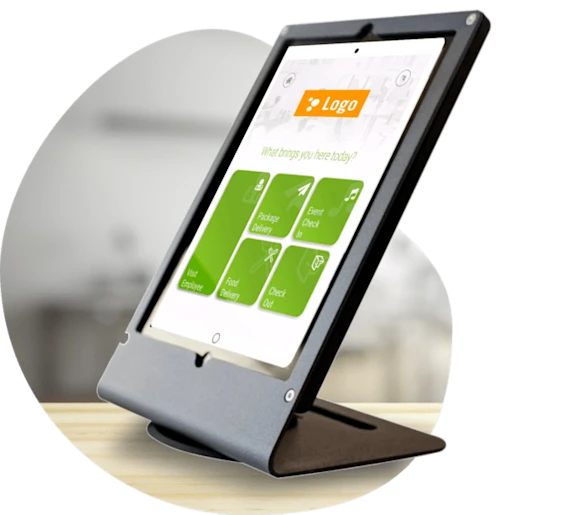 How Greetly's Sign In App Works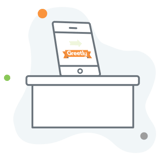 A Visitor Signs Themself In
Upon arrival, visitors check themselves in. They can use an iPad or Android-based kiosk or go no-touch using their own smartphone. There is no app download is needed, and you can capture visitor information including photos, names, eSignatures, the reason they are visiting, and so much more to meet your safety and compliance needs.
Instant Host Notifications
As soon as a guest signs in, Greetly sends instant alert notifications to hosts. These can be sent by phone call, SMS text message, or email. Plus corporate instant messaging tools Slack, Google Chat, and Microsoft Teams. Notifications can even be sent to executive admins or assistants to keep executives focused and productive.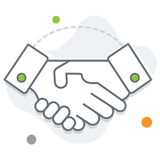 Host notifications include visitor photos so they can greet every guest like a VIP with a warm welcome. The sign-in process is complete and business can proceed. All information is securely stored in your cloud-based visitor logbook. Greetly is a full-featured, cloud-based visitor management system.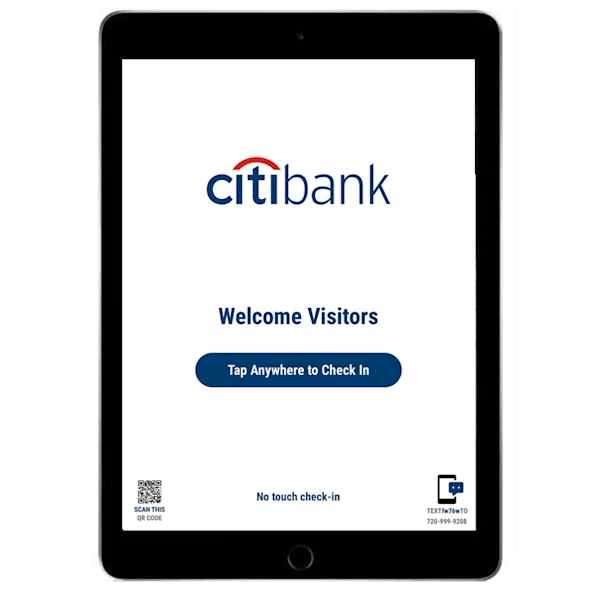 Greetly, the Award-Winning Sign In App!
Greetly is a modern, full-featured visitor management solution. We serve tech companies, manufacturing plants, staffing agencies, and government offices because our sign in application is easy to use and highly customizable - the perfect visitor registration software for your visitors.
Greetly doesn't require expensive hardware. It frees you from what was an inefficient use of human resources. Your "near the door" employees with have fewer distractions and will thank you.
Our award-winning visitor sign-in application works on iPad and Android tablets, technology your staff and visitors both know and understand. Greetly was also the first contactless visitor sign in app to keep you and your workplace healthy and productive.
Greetly 's visitor sign-in app makes your front desk your most productive desk.
Greetly Integrates with Tools You Already Use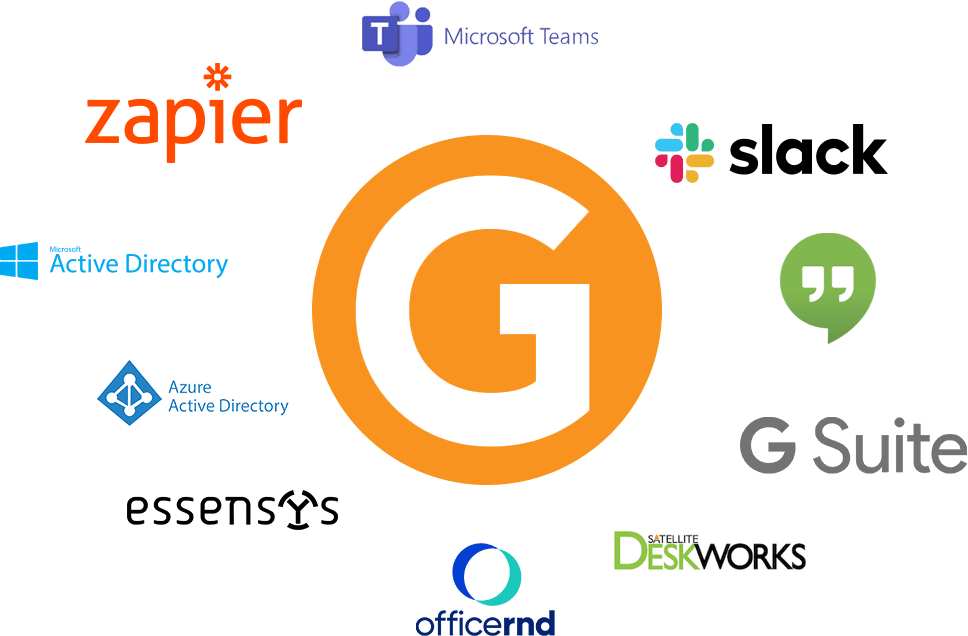 Is "Visitor Sign In App" another term for "Visitor Management System"?
People do use the terms "Visitor Sign In App" and "Visitor Management System" interchangeably. A visitor management system is a broader term that includes every element of handling visitors, from checking them in, sending reception notifications, giving them access to the space, timing their departure, logging the visit, and more. Visitor registration can be an element of a visitor management system.
Whatever you want to call it, we prefer the name is "Greetly"!
How do I get started with Greetly?
Click "See It Live" to take Greetly for a spin by requesting a free, no-obligation visitor registration demo. An account manager will take the time to learn your visitor management needs and customize Greetly to meet your branding and reception needs.
Does Greetly send instant alert notifications when a visitor signs in?
Yes. Greetly sends real-time reception notifications when guests complete the visitor registration process. Depending on how you customize your workflows, one or more hosts may be notified.
Each host can choose their own notification preferences. Here are the common options:
A phone call to a landline phone
A phone call to a mobile phone
Text message
Email
Slack
Microsoft Teams
Google Chat
Greetly offers unlimited receptions notifications included with any license -- there will be no surprise usage charges.
What are the benefits of a cloud-based visitor sign in app?
Versus on-premise software, there are several benefits of using a cloud-based visitor sign in application:
Free upgrades. Greetly updates our software every two weeks and all new features are included.
All of your visitor information and other data is available to you available anytime, anywhere. You can view visitor reports from home or on your mobile phone. This is especially valuable should you ever need to use Greetly's evacuation feature.
No on-premise servers to maintain.
You can implement your visitor sign in application utilizing commonly available off-the-shelf hardware.
Can I customize screening questions?
Yes. Greetly is the most customizable visitor management system. Visitors will only see your brand and the check-in options that suit your reception needs.
Even better, Greetly allows you to customize the visitor information you collect at check-in. This can include drop-down lists, date pickers, phone numbers, and email fields, checkboxes, open text fields.
Greetly also allows you to take visitor photos, print badges, collect eSignatures on legal documents, send notifications to visitors, and much, much more.
Can I offer touchless visitor sign in?
Yes. In fact, Greetly was the first to offer touchless visitor sign in software.
And Greetly won't stop innovating until your work environment is as safe, healthy, and productive as possible.
Is Greetly a visitor sign in application for iPad?
Well, some people have said that! Others call us a life-saver, but hey, we don't like to brag.
Greetly offers a Digital Receptionist application delivered by an iPad (or Android, or PC, or mobile phone browser), part of the complete visitor management application.
Want to learn more? Click here to instantly schedule a demo of our award-winning software.
Try the World's Most Customizable Visitor Sign In App
See it live! Try Greetly with a no-obligation demo. During this personal demo your visitor management solution manager will take the time to understand your reception needs and to customize your digital receptionist to perfectly achieve them.