How Manufacturing Facilities are Protected with

Visitor Management
A secured facility. A streamlined check-in for visitors. An easy way to maintain compliance and pass audits.
As a manufacturing company, you're charged with protecting people, equipment, finished and work-in-process products, trade secrets, data, and records. With Greetly monitoring the ongoing movement of visitors in and out of your facility, you can safeguard your workplace while also offering a smooth check-in experience. But an effective visitor management system does even more for your business…
When guests enter a Greetly-hosted reception area, our multilingual visitor check-in kiosk streamlines government-issued ID scanning, legal document electronic signature capture, guest badge creation, and more. Why is this valuable? Because when visitors encounter a virtual receptionist, they check-in with speed, accuracy, and privacy, their first impression is that they're entering an organization that's run with efficiency and security. Your visitor management solution, which will only show your brand, welcomes them, and the check-in experience can be customized based on the workflows your facility needs. From deliveries and pickups to vendors and job candidates – the strength of your brand holds importance – and first impressions are at the door of your facility.
When check-in is complete, host alert notifications include both visitor name and photo, so employees can welcome the guest with assurance because of the safety measures inherent in the Greetly process. The visitor management software not only logs the visitor's entry but can also check the name against a watchlist and indicate if a visitor requires special screening to ensure internal or regulatory compliance. Giving your staff that peace of mind allows them to confidently interact with visitors, leading to more positive communication between parties.
Your company further benefits from the ability to collect check-in data and run instant reports to complete internal or third-party audits. Greetly can also facilitate the cultivation of relationships that may generate business growth by automating follow-up communications to ensure you don't lose important connections, reduce contact information errors that often result from paperwork, and analyze visitor trends that may lead to strategic initiatives in supply chain efficiencies, product development, and inventory management, among others.
Greetly is a better way to greet visitors – and a better way to promote, conduct, and grow your manufacturing business.
Why Manufacturing Sites Implement Greetly's
Visitor Management System
Greetly's visitor management system for manufacturing sites helps CPG brands, production facilities, transportation hubs, and warehouses around the world handle visitors, send immediate host notification alerts, and receive package deliveries. All of this can be touchless and your cloud-based visitor log allows you to run reports at one site, or across your company, in seconds. Greetly's virtual reception software will capture all of the information you require on visitors and can help you maintain compliance and respond to audits in minutes. Ultimately, visitor management is vital to keep your personnel safe and your materials goods secured.
Tech-Forward Visitor Greeting and Data Logging is the Greetly Advantage
Instant Host Alert Notifications
Each employee can choose how they wish to be notified when a visitor or package arrives for them. Greetly offers unlimited notifications including text messages, instant messages viaSlack, Google Chat, or Microsoft Teams, email, and/or voice calls to landlines or mobile phones. Whatever their preference, Greetly's virtual reception notifications are instant, as in the moment the check-in is complete.
Keep Everyone Safe
During visitor registration, Greetly can require that guests watch a safety video and correctly answer your health and safety questionnaire.
Further, our visitor management solution includes emergency evacuation notifications -- included with every subscription. Should an emergency arise Greetly can instantly notify all employees and other hosts, plus every visitor that was onsite at the time of the incident. More than just notifications, Greetly also logs which hosts and visitors are safe and who are not yet accounted for.
Incredibly Customizable Visitor Management
Your facility receives different types of guests. So your visitor management software needs to accommodate them all. Greetly has you covered with a massive range of customizable check-in workflows for each type of visitor you receive. And your check-in app only shows your brand logos and colors.
What Are the Benefits of Using Visitor Management Systems for Manufacturing?
"We wanted a front-of-house solution to create a great first impression for the TCL brand.
Greetly's customizable app allows us to do just that."

-

Chris Larson

, Senior Vice President, TCL North America.
"Everyone in the office is really impressed with the system. Even UPS and FedEx
are utilizing Greetly to notify us if there is a need to sign for a package."

- Shariza Arias, Human Resources Manager, TCL North America
Efficient Visitor Self-Check-In
Research shows that most people prefer to use technology to help themselves and ensure accuracy. When you implement cloud-based visitor management technology at your manufacturing or logistics site, guests check themselves in so you can focus your staff on delivering excellence.
The check-in process is fast and it eliminates miscommunication and human error. No matter how many types of visitors or deliveries you receive, or how complex the check-in process, whether it requires NDAs or safety questionnaires, Greetly can handle it. And the process is even faster for repeat visitors or guests who have preregistered themselves. They can just scan a QR code and they are automatically checked in.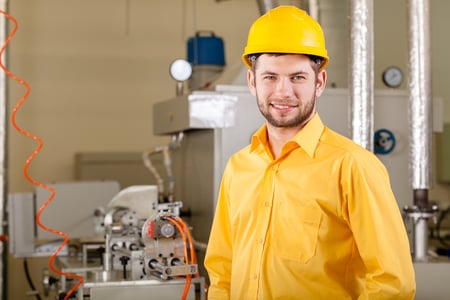 Keeps You Compliant and Logs Everything
Need to follow compliance and respond to audit? Do you ever run visitor reports? Or just need to know who is onsite right now?
Greetly's Visitor management software captures and logs all visitor information collected, including this reason for visiting and the check-in and checkout timestamp. The information can include visitors' names, contact information, companies, photos, and electronic signatures on legal documents, like NDAs or waivers. Our visitor check-in process can include having guests watch a safety video and respond complete health and safety questionnaires. Greetly can even scan driver's licenses and capture government-issued ID numbers.
A cloud-based visitor logbook allows your firm to run reports quickly. Review visitor information at a single site or across premises, search, sort, and filter the data, save custom reports, download them, or even have them automatically sent to your inbox on a timely basis. All of this makes responding to audits a breeze. Instead of spending hours or days with manual processes, Greetly can handle the response in minutes.
Great First Impressions
Greetly is obsessed with two things:
The most customizable visitor management software to accommodate all of your check-in workflow needs.

Providing great first impressions for your most important visitors.
That's why Greetly is designed to be easy to use. Everyone will find Greetly is intuitive, with clear instructions on what to do and large icons to tap. Even your least tech-savvy visitors will operate our cloud-based visitor management solution as if they have been using our service for a very long time.
Realtime Host Alert Notifications
Greetly offers unlimited visitor and delivery notifications. Each host can choose how they wish to be notified. Options include voice calls to landline phones (including extensions) and smartphones, text messages (SMS), email, Microsoft Teams, Google Hangouts Chat, and/or Slack instant messages.
Greetly can also communicate important information back to your visitors. For example, we can automate sending emergency evacuation maps, information on how to access your Wifi, links to available jobs, or surveys so they can rate their experience visiting your facility.
Contactless Visitor Check-In
Long before the onset of COVID-19, research showed people preferred to help themselves on their own smartphones. That is why Greetly invented contactless visitor management.
Now visitors and delivery people can sign in to your manufacturing site from their own cell phones. This includes entering their information, electronically signing documents, and even scanning their government-issued ID. All of this reduces the risk of COVID-19 and other illnesses making staff and visitors sick.
Emergency Evacuation Notifications and Safety Log
The most important visitor management feature we hope you never use -- emergency evacuation. Should your site ever need to evacuate for any reason, Greetly can keep your employees and visitors safe.
Greetly's evacuation feature sends instant text and email notifications to all employees and visitors that are on the premises when the evacuation is triggered. Individuals can mark themselves safe right from the evacuation notification. Or an admin can do so from their phone using our cloud-based evacuation logbook. This running list of who is safe and who is unaccounted for will reduce risk and save valuable time for emergency responders who arrive on the scene.
Redeploy Staff
With traditional visitor management processes, every visitor touchpoint requires manual processes by receptionists or other admin staff.
For example, someone would need to greet the visitor, collect their basic information, and notify the host employee. And possibly review and scan IDs or collect paper safety questionnaires. Later, someone would need to digitize all of the information collected via pen-and-paper logbook.
A cloud-based visitor management system for manufacturing can perform these fundamental tasks with fewer employees required. This allows you to focus staff on building products buyers love.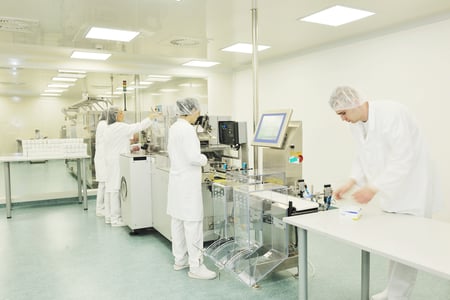 How Greetly Supports Production Productivity
Manufacturing sites like yours take security, efficiency, and growth very seriously. Greetly does too.
With a centralized and automated visitor management process, you will never miss meeting times, visitor check-ins, and check-outs, and eliminate the need for multiple touches in your workplace.
Digitize your visitor logbook and keep all security information digitally.
Save Staffing and Processing Costs
Greetly's cloud-based visitor check-in solution will reduce your site's need to hire more staff to accommodate customer concerns and manage employees, contractors, and guests. Furthermore, our software is designed to be easily scalable and customizable so you can spend your capital on things that your company truly needs.
With improved management of visitor data, your organization will now be able to generate real-time insights that can be used for both internal and external purposes.
This information is vital to facilitate the secure arrival and departure of data, products, and services in and around your workplace.
Impress your guests with visitor management software that puts your brand front and center. Greetly is white-labeled so guests only see your logo and colors. Send out branded invites, expedite check-ins and pre-registrations, and generate other customer-centric data accessible to your visitors, leaving an outstanding image of your operations.
A Visitor Check-in App Unlike Any Other

!

Schedule a free demo with Greetly today! We will take the time to get to know your business and share all of Greetly's simple-to-use features that guarantee an excellent experience for your customers and ensure your workplace's efficiency and productivity.

Our award-winning visitor check-in app works on iPad and Android tablets, and touchless on visitors' own smartphones, technology your customers know and understand. Greetly creates a great customer experience while keeping your workplace healthy and productive.
Try The World's Most Customizable Visitor Management System
Try Greetly free with a no-obligation demo today. This fully featured trial comes with 24/7 support to get you up and running quickly. Our 14-day trial allows you to test Greetly and show it to your VIP visitors.