2-Way Communication Between Visitors and Hosts
Greetly facilitates 2-way text messaging between hosts and visitors' smartphones.
Your visitor has arrived. You know because Greetly sent a host alert notifications (did we mention you can receive these via voice call, text message, email, Teams, Chat, or Slack?)
You want to communicate back to the visitor before greeting them. Perhaps you are running late. Or want to know whether you should grab them a coffee on the way to meet them.
With Greetly, you can just reply to the reception notification and your visitor will receive a text message. Don't worry, your phone number is kept anonymous, just like when you communicate with your Uber driver or Airbnb host. With active 2-way communication, everyone is in the loop and you create the best possible guest experience.
Great Relationships Start With 2-Way Communication
You would expect the world's most customizable visitor check in software to allow for communication that meets the needs of your staff and guests. Greetly delivers again.
Directly on Visitors' Phones
Only the best visitor management systems offer 2-way communications between visitors and their hosts. With Greetly, communication happens directly on visitors' smartphones. No need to awkwardly clog up the check in kiosk. No shared devices. No apps to download.
Visitors simply receive and respond to text messages to communicate with their host. The host can initiate this through text message, email, or one of our corporate instant message integrations.
Private
Both the visitor's and host's contact information remains anonymous. Communications run through a proxy in the Greetly cloud and text messages come from our phone numbers. Just like your Uber drivers doesn't know your directly phone number, the same is true with visitor management communications.
Lightning Fast
Greetly sends instant host alert notifications. When the employee responds, it hits the guest's smartphone just as fast. Try it now... Message already received.
Creating a Warm Welcome
When a guest checks into your workplace, whether with a live or virtual receptionist, they want assurance their host is aware of their arrival. They don't want to wait. They don't want to check in multiple times unsure if the prior notification has been received.
With 2-way communications the host can confirm notice of their arrival. Even if they are running late or even out of the office.
Now visitors know exactly where they stand and they can focus on a successful meeting.
Download Our Digital
Receptionist Checklist
Greetly provides an easy-to-use digital receptionist checklist to help you find what you need in a visitor management system. Fill out the form below and you'll receive our checklist immediately.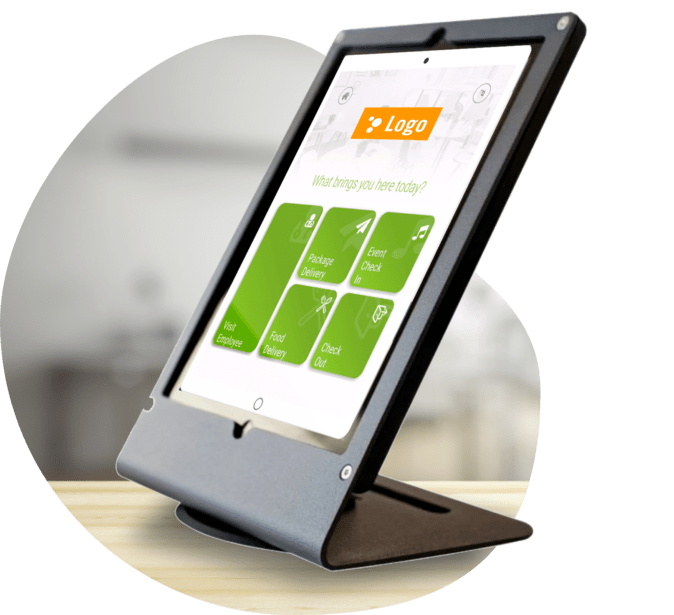 How to Sync Your User List With Active Directory

Host and Visitor Text Messaging
Start the meeting before the host even makes it to the reception area with 2-way text messaging. Your digital receptionist kiosk is ready to receive the next visitor because communications go directly to visitors' smartphone.
Visitor management must be easy-to-use, especially for first-time visitors. With Greetly, we obsess about an intuitive sign-in process.
If the host wants to communicate back before showing up in reception, the visitor receives a text message immediately to their phone.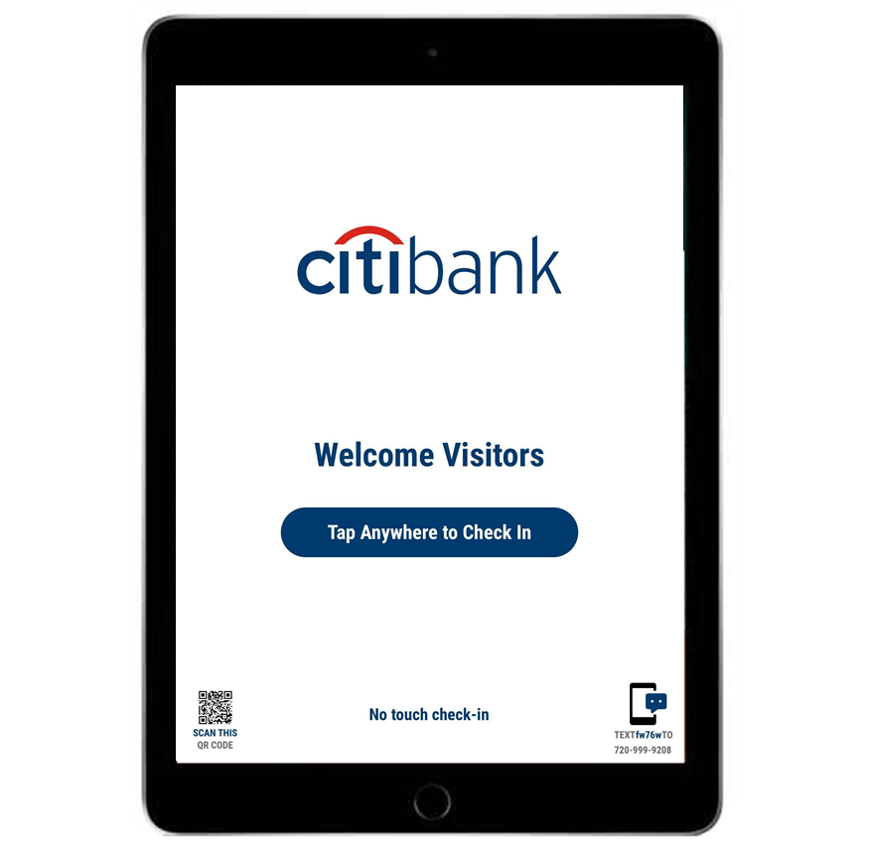 Visitor Management to Keep Your Workplace Safe and Productive
Greetly is a modern, full-featured visitor management solution. We serve tech companies, manufacturing plants, staffing agencies, and government offices because our sign in application automates the reception process.
Greetly doesn't require expensive hardware. It frees you from what was an inefficient use of human resources. Your "near the door" employees with have fewer distractions and will thank you.
Our award-winning visitor sign-in application also keeps your workplace safe. Security features like visitor photos, badges, and our watchlist ensure only the right people are entered your space. In the unlikely event of an emergency, our evacuation notifications and log gives you a realtime list of who has made it out of the facility safely. Electronic signatures on NDAs or waivers protect your intellectual property.
What types of reception notifications are possible with Greetly?
When visitors check-in using Greetly, hosts will immediately be notified. Each individual employee can choose how they receive alert notifications.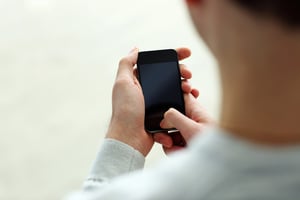 Greetly's visitor management system can send receptionist notifications by:
A voice call to mobile or landline phone (including extensions)
Text message (SMS)
Email
Instant message via integration with Microsoft Teams, Google Hangouts Chat, and/or Slack.
The best visitor management providers include unlimited host alert notification selections are included so there will never be surprise charges.
Will the visitor discover my phone number?
No. Both the host's and visitor's phone numbers stay anonymous. All communications run through a proxy server and the response comes from Greetly, with the sender's personal phone number hidden.
Just like with rideshare apps, the ability to communicate times out so hosts will not receive communications hours later. Instead, the visitor's text message will receive a response informing them the host can no longer be reached.
Do visitors need to stand around the check-in kiosk to receive 2-way communications?
No. Greetly is the modern virtual receptionist. Guests can check in using a kiosk or contactless from their own smartphones.
Either way, when a host responds the visitor will receive their message via text message directly on their phone.
How do I get started with Greetly's award-winning visitor management?
Smart move! Your coworkers will thank you for keeping your workplace safe, productive, and free of COVID.
Click here to instantly schedule a live software demonstration. During this no-obligation meeting, a Greetly account manager will take the time to understand your reception needs and customize Greetly so you achieve them in spades.
Who Uses Greetly?
Our award-winning customer sign in software is used by organizations across many industries. Here is a sample:
Financial services firms including Northwestern Mutual.
Technology leaders including Apple.
Staffing agencies, for example, Beacon Hill Staffing Group.
Logistics leaders like Seko.
Growing cannabis companies like Native Roots.
Government agencies from the United States Air Force to state and local agencies.
Try The World's Most Customizable Visitor Management System
Try Greetly free with a no-obligation demo today. This fully featured trial comes with 24/7 support to get you up and running quickly. Our 14-day trial allows you to test Greetly and show it to your VIP visitors.