Emergency Evacuation Notifications and Tracking
Send Instant Notifications From Any Device and Then Track Who Remains Unaccounted For
The most important visitor management feature we hope you never use -- emergency evacuation. Should your workplace ever need to shut down for any reason, Greetly can keep your employees and visitors safe.
Like posted evacuation maps and smoke detectors, it's always good to have a plan in the unlikely event of an emergency. This reduces chaos and confusion should an event arise. Visitor management emergency evacuation notifications and logging offers peace of mind.
Greetly's evacuation feature offers instant text and email notifications to all employees and visitors that are on the premises when the evacuation is triggered. Individuals can mark themselves safe right from the evacuation notification. Or an admin can do so from their phone using our cloud-based evacuation logbook. This running list of who is safe and who is unaccounted for will reduce risk and save valuable time for emergency responders who arrive on the scene.
How Emergency Evacuation Notifications Can Save Lives
We hope you never use this feature. But it will always be there for you. This feature is included in every pricing plan.
Setup your default notification alert in advance. Where should employees and visitors congregate? What processes do you want them to follow? Then trigger the alert from Greetly's web admin. This is cloud-based so you can send them from any web browser. And then track who is safe and who is unaccounted for, again, from any web browser.
Instant Evacuation Notifications
Any admin can trigger an emergency evacuation. No need to be near the Greetly kiosk, this can be done from any web-enabled device. Every page of Greetly admin will show the evacuation button. In just seconds you can send text messages and emails to everyone in the Greetly directory and all onsite visitors.
Access Your Data Anywhere, Anytime
With safety as our number 1 priority, there is no need to grab the Greetly kiosk during an evacuation. This entire emergency evacuation feature can be initiated and managed from your smartphone. You can be in a safe area monitoring who might need assistance.
Evacuation Log Keeps Everyone Safe
The cloud-based web-admin also houses an evacuation log, tracking everyone who was notified. For visitors, it will also indicate their host. This tool will help company leaders instantly identify who is safe and who may need to be found or contacted. This list can be shared with police, fire, and other rescue crews.
Setup in Seconds
While no one can plan for an emergency, Greetly makes sure you are prepared. In one click you can turn on Greetly's evacuation feature and customize the default message. It will automatically insert key information like your company name and address.
Download Our Digital
Receptionist Checklist
Greetly provides an easy-to-use digital receptionist checklist. Besides visitor badges, what else should you look for in a visitor management system? Fill out the form below and you'll receive our checklist immediately.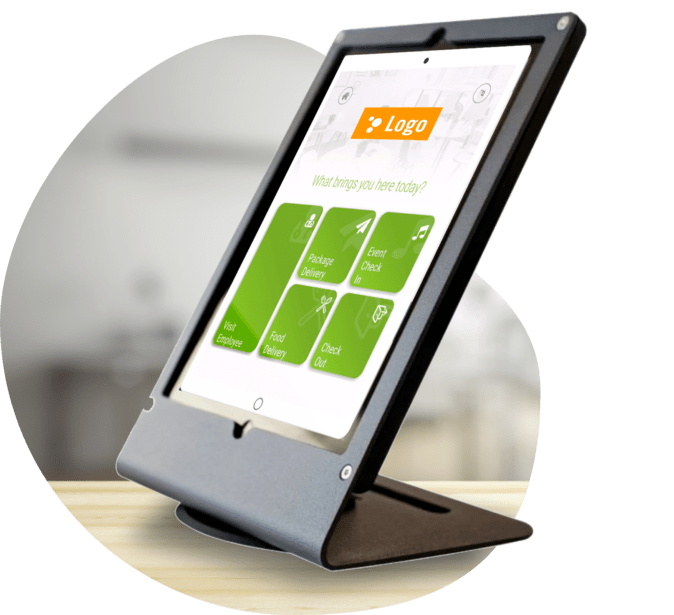 How Greetly's Emergency Evacuation Feature Works

Initiate an Evacuation Event
Launch an emergency evacuation event from any cloud-based web browser -- you don't need the Greetly tablet or any special hardware. It takes just 2 taps to notify all employees and visitors to keep them safe.

Instant Evacuation Notifications
Greetly will immediately notify employees in that location and all visitors by email and text message. You can customize the evacuation instructions. Notifications also include links so each person can mark themselves as safe.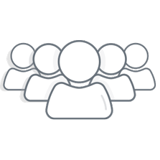 The cloud-based evacuation log tracks which employees and visitors are safe and who remains unaccounted for. Share this with first responders so they can focus their efforts.
Keep Everyone Safe With Evacuation Notifications
An emergency situation is likely to create a lot of chaos. Greetly can help keep everyone safe amongst disorder.
Should the need arise, you can send instant reception notifications from any web-enabled device, including your smartphone from outside the building. All employees and visitors who were onsite at the time of the alert will be notified.
Greetly's evacuation feature also keeps a log of which hosts and guests are accounted for. By tracking who has made it out safely and whose whereabouts are unknown, Greetly keeps employees, visitors, and even search and emergency responders safe.
Greetly Integrates with Tools You Already Use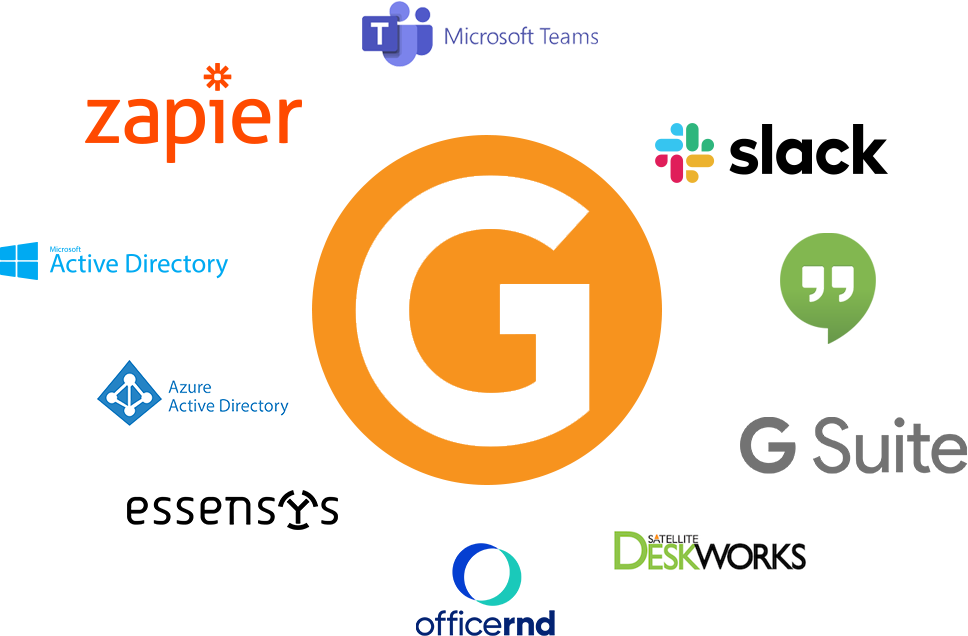 How does the Greetly emergency evacuation feature work?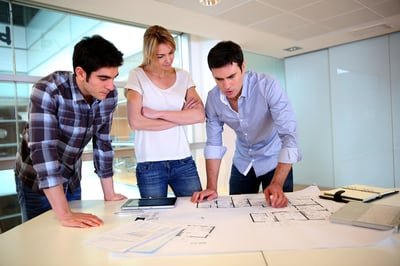 There are two parts to visitor management emergency evacuations:
Initiate evacuation notifications
Track who is safe
Initiating evacuation notifications happen within Greetly's web admin. This means you can access this from any browser. You don't need to grab the visitor management kiosk while running out the door. Just tap "Emergency Evacuation", review and edit the default message, if you wish, and send off the notifications.
Behind the scenes, Greetly will immediately send notifications to employees and visitors via text message and email.
Tracking who is safe also happens within the web admin. Greetly will also create a log with all host employees and visitors who were onsite. As they indicate they are safe you will see it reflected in the evacuation log. This list will help you identify who is missing so you can contact their colleagues or share it with first responders.
How do I set up the evacuation feature?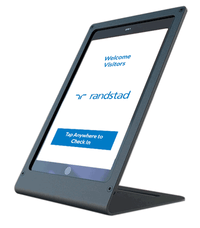 You don't want to spend too much time crafting the perfect message while in panic mode. Fortunately, you can create a default message ahead of time. For example, if you want people to congregate in, or away from, a certain area. Or to leave the premises. Or any other instructions you can anticipate needing you can populate ahead of time.
The evacuation feature is on for every Greetly account by default. So unless you proactively turn it off, this feature is always ready to work for you.
I'll be panicking. How am I supposed to use this feature?
Yes, if you are considering using the evacuation feature you are lucky to be in a mentally touch state of mind. That's why everything is setup so you only need to tap your smartphone browser a couple of times to trigger this feature.
Breathe easy. There is no need to remember to bring your visitor management hardware or to grab a paper logbook while running out the door.
Can I use the evacuation feature to send company-wide notifications?
Yes! Just change the default message to whatever you wish to communicate. Then trigger an evacuation notification.
We recommend you reset the default message afterward so it is relevant in case of a real emergency.
I want visitor management with evacuation notifications. How do I get started?
Click "See It Live" right now! A Greetly account manager will take the time to learn your visitor management needs. On the spot we will configure Greetly's software to meet your reception needs.
See It Live - Dual Purpose Visitor and Emergency Management Software
Experience award-winning visitor management free with a no-obligation demo today. Meet your Greetly Account Manager who will support your implementation and ongoing cloud-based virtual receptionist needs.