Queue Management System
Smart Queue Management Efficiently Handles Customers, Clients, Constituents, & Students
Digital visitor management is essential for every type of modern workplace. But if your reception area sees a high volume of guests, whether they are customers or clients, interview candidates, constituents using government agency services, or patients, maximizing the customer experience is essential. Having a smart queue management system means you can see the most guests by efficiently using your most valuable asset, your service providers' time. It also creates a great first impression, showcasing your business image as technically advanced with an organized customer flow.
Having the right queue management software is vital for any business or industry. People who experience long wait times and disorganized queue management systems will easily lose interest and even have negative opinions about a company. Not only will this result in higher dissatisfaction, but it can lead to lost sales and traffic in the long run.
The good news is that there is a way for businesses and organizations to improve their customer experience and manage wait times better. One way they can do this is through the streamlined process provided by a queue management system.
What Is Digital Queue Line Management?
Today's highly digitized business environment has made effective queuing solutions and customer flow necessary for brands to succeed. Generally, customers do not enjoy the queuing process, but offers that are in high demand or highly trafficked locations make the need to have and manage queues inevitable.
A queue management system can make this process as efficient as possible. Effective platforms manage visitor flow and the queuing experiences of loyal customers, attendants, personnel, and visitors while improving sales, reducing expenses, and enhancing the business image and reputation.
There are a few types of queuing solutions available nowadays. At Greetly, we offer a fully customizable platform designed to check guests in and out securely. Our system establishes virtual queue management that ensures all visitors are accounted for and monitored.
Get in touch with us today to book a demo.
Linda S.
December 12th, 2022
"Simple check in solution, plus more!"

Pros: Greetly is easy to program and use. We use it for both checking people into our shared workspace but also for tracking snack charges in our community kitchen.

Cons: It would be great if it could automatically recognize someone and automatically populate their information versus them having to put it in every time they come. We have visitors who come weekly and each time they have to manually put in their info. even though it has a 'return visitor" button, it doesn't save them any time, they still need to manually add their name, phone #, email and other fields that we stipulate.

Overall: Over all it works great for both purposes, visitor management and tracking our snack bar charges.
Greetly has over 60 reviews with an average rating of 4.9/5 stars.
Queue Management System Benefits
Greetly is the world's most customizable visitor management system. We check guests in gathering all the information you need to provide great service in an efficient manner.
Creating Warm Welcomes
Minimize the waiting time. Your customers have already travelled to see you and now they are ready to be seen so they can get on with their days.
Greetly offers a self-service check-in system using a queue management self-service kiosk. Or they can go contactless and sign in from the same app on their own smartphone or mobile device.
Greetly can be customized to show only your logo and colors. Workflows can also be customized for each type of visitor that might arrive, including gathering different pieces of information and valuable customer data and adding them to separate queues. Greetly can even handle employee guests, packages, and food deliveries.
Save Time and Money
Greetly was honored to be named "Best ROI" by G2. That's why the US Air Force, states, local governments, and hundreds of commercial organizations use Greetly. Customers use a self-service kiosk or app to check themselves in freeing up reception personnel. Then, we maximize the customer experience with employee utilization so guests know they will be seen promptly.
Our queue system software is used in 24 countries and visitors check-in using Greetly in 42 languages! (Did we mention we speak every language?).
More Communication Equals a Better Experience
Communication is key to successful queue management software implementation. Service providers need to know who is next in the queue. Automate this task for host alert notifications.
Even better, Greetly can support the dialog after a customer visit. Our smart queue management software can send thank you messages via email or text. Or surveys so you can learn more about your users and their experience at your office.
Data, Analytics, and Maintaining Compliance
Great queue management software is about more than just checking visitors in and managing customer flow. The benefits also include collecting valuable data to learn which areas in your business can be improved.
Virtual queue management software gives you real-time customer data and an overview of your operations. How many visitors do you receive daily? For which services? On which days? Who has been waiting the longest right now? Now you can optimize your staffing and remove bottlenecks.
Are you subject to compliance requirements or audits? Whether you have a single site or several premises, your cloud-based queue management software system makes it easy to gather all the queue data to respond to an audit in minutes rather than days.
What Industries Can Benefit the Most From Queue Line Management Software?
Every organization can benefit from having satisfied guests and customer loyalty. However, there are specific industries that can leverage a queue management software system better simply because of how their process works.
These are the main industries that can benefit the most from smart queue management:
Industry #1: Healthcare Facilities
It is common to find patients who are stressed and worried in healthcare facilities. Often, these individuals come in feeling unwell and disoriented.
Healthcare facilities are constantly being pressured to provide people with quality service and reduced waiting time. This is especially difficult to achieve when these establishments have limited resources.
However, improving the patient experience is essential for providers. One way they can accomplish this is by ensuring a comfortable environment overall for both the staff and the people they serve.
With a smart queue management software system, healthcare facilities can streamline their entire check-in and check-out process and more efficiently manage visitor flow. Some of the main benefits the right platform can provide include:
Stress-free supervision of appointments, arrivals, and queue management
Enhancing the flow of people who come in and out of the facility
Minimizing the number of individuals waiting in a lobby or waiting room
Industry #2: Retail
Besides buying in-store, a growing number of consumers are now deciding to purchase items they need online or on a mobile device. With expectations changing and increasing in terms of ease and demand, retailers need to come up with a seamless customer journey to ensure a satisfactory customer experience.
Implementing a customer queue management software system can provide these shops with the insights they need to know to prepare and meet these expectations.
A smart platform can help retailers by improving the customer experience. These are some features to consider:
Mobile queuing: Allowing customers to use a self-service app to check in and out through their mobile devices to make buying from a store easier and stress-free.
Location-based app: Brands taking advantage of location-based mobile apps can make it easier for customers to find their stores. It also ensures seamless online purchases and pickups.
Digital notifications: Create a positive customer experience by reducing the overall customer waiting time by keeping them updated through messages and other forms of notifications.
Industry #3: Public Sector
The public sector is currently experiencing a digital transformation, and the implementation of a modern, queue management software system is one of its many initiatives. The recent pandemic has pushed government institutions to look for a way that ensures safety for both clients and their staff.
This task isn't as easy for the public sector. Government offices face many challenges such as skill shortages, limited budgets, and credentials for sensitive information. Having the right queue management software system is seen as an ideal solution given that it can make the most of available resources while freeing up critical labor needs.
Some of the main benefits that government facilities can leverage with the right queue management system include:
Improved flexibility and accessibility: You can support in-office services while also offering excellent remote assistance to users. Better flexibility means people can select how and when they can schedule appointments.
Better communication and process transparency: Guide people through preparing for their upcoming appointment with notifications and reminders. Users can stay informed at every touchpoint with regular updates.
Increased operational efficiency: Automating administrative tasks using a smart queue management software system helps manage staff performance and workload. Such features also ensure workflows stay streamlined while allowing offices to distribute work evenly to all assigned employees.
Industry #4: Financial Institutions
Providing customers with quality queuing solutions and great customer experience is a must for financial institutions. Failing to guarantee either one of these components will result in people choosing different providers.
That's why those in the finance field need to improve their perception. The problem here is that working towards providing customers with better service experiences often means having to bring in more employees, which is simply not sustainable for most establishments.
The ideal queue management software system can significantly affect the quality of service and overall efficiency of financial institutions. What makes these platforms even better is that they don't require a significant investment to get started.
Queue management software systems can provide establishments like banks with the following benefits:
Reduced need for hiring added staff
Productivity gains for sales teams
Improved staff performance and management
Reduce guest wait times
Better customer experience
Increased overall sales
How Electronic Queue Management Increases Visitor and Employee Satisfaction
Self-Help Visitor Check-In
Never keep an important stakeholder waiting. Customers, students, and constituents check themselves in via a self-service kiosk or contactless using their own smartphones. Repeat visitors can check in faster by scanning a QR code.
Visitors can check-in in any language. Yes, the most multi-lingual visitor queue management solution can literally be in any language. This makes visitors comfortable in supplying the right information so they can receive the best customer experience and service possible.
Don't keep your most important stakeholders or customers waiting in line. With digital queue management once they register, they are immediately placed in the proper digital line. Service providers can call the next person to be seen and guests can also be notified by voice call, text message, or email.
What To Consider When Choosing a Queue Management Software System
Many industries can benefit from having a proper queue management software system. Unfortunately, not all platforms are created equal. Choosing the wrong system for your business or organization can have major consequences in the long run.
Here are crucial factors to consider when looking for a queue management system:
Integrated process
You can only improve upon your existing customer journey when you take into account all of their touchpoints. That's why your chosen system should have the ability to be customizable to meet your processes and integrate with existing hardware.
Readily scalable
You want to make sure that your queue management software can accommodate changing and growing demands. It should also have the ability to transform with your organization when it expands.
Multi-lingual support
Visitors and customers should be able to check in with your queue management system in the language of their choosing. With multi-lingual support on the queue displays, you can ensure better experiences through improved services.
Improved data collection
Acquiring insights to further improve and streamline your queuing service should be possible with your chosen platform. This benefit is particularly important since data analysis and learning about your business traffic leads to enhanced performance, more efficient staffing, and can mean the difference between attracting and losing customers.
Self-help features
The queue management system you choose needs to have self-help features, so your stakeholders don't have to wait around to get to where they need. A platform that allows customer engagement by students, guests, and others to check in on their own using contactless or kiosk solutions is highly beneficial.
Data security
Your chosen solution should guarantee that all real-time data obtained from visitors and customers is kept safe at all times. It also needs to have the functionality to meet compliance requirements at a moment's notice.
A Smart Queue Management System Works to Improve Visitor Experiences
Greetly's mission is to provide the best visitor management experience. We do this by being the world's most customizable digital queuing system.
Do your guests come seeking different services? Our Client Success team will set up different registration workflows that capture the exact information your team needs to provide the best-in-class service. Whether you need to collect:
Basic contact information
A more complicated series of questions, directed by prior responses
Visitor photos
Show a video
Electronic signatures on waivers or other legal documents
So many more possibilities we would run out of bits and bytes if we listed them all
We also make the sign-in process easy for your guests thanks to:
An intuitive user interface
Scanning a government-issued ID speeds up the process
Emails or text messages confirming they have been added to the queue
Automated follow-up communications like customer feedback surveys or requests for a review
For your firm, queue management system benefits include more efficient use of your personnel, great first impressions, no more long queues, shorter visitor wait times, better data, more communication touchpoints with your visitors, and the ability to maintain all regulatory compliance requirements.
Your Queue Management System Awaits
Greetly provides modern businesses and organizations with the cloud-based queue management platform they need to ensure easy and seamless visitor accommodation. Our system guarantees that your visitors get the services they need, avoiding long queues, with an easy and stress-free experience on their customer journey. With our self service solutions, queuing should be straightforward.
You don't need to install expensive hardware that can significantly affect your budget. Our affordable and flexible pricing plans can allow you to decide on the right package that meets your needs.
Greetly is available for both iOS and Android devices, making implementation expedient and uncomplicated. Our knowledge and expertise in queue management allow us to accommodate your needs with in-depth product support and brand customizability.
Interested in giving our queue line management system a try? Book a demo today to see how our platform can benefit your business.
What is an electronic queue management system?
Many types of organizations need to put their visitors into one or more queues. Examples include: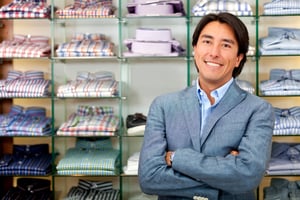 Government agencies that provide services like driver's licenses, permits, or medical services.
Stores that receive customers for sales or customer service.
Walk-in medical offices.
Student services facilities.
Finance organizations.
The traditional method involved reception staff manually adding visitors to the waitlist. They might need to check government-issued identification, ask a series of questions, or understand their prior visit history to place them into the proper queue. And to ensure they meet regulatory compliance.
The modern approach is to use a cloud-based queue management system. These virtual receptionists digitize the entire visitor management experience.
Queue management system benefits include:
More privacy as customers can check themselves in via queue management kiosk or touchless on their own smartphones.
Take advantage of different workflows for different visitor types. You can collect different data and even show safety or promotional videos during the registration process.
Personnel spend less time on administrative tasks and can focus on serving guests, so there are fewer customers waiting, and they have shorter wait times.
Scan government-issued ID, like driver's licenses, for visitor verification.
Take visitor photos.
Have customers sign legal documents like Terms of Service or waivers.
Visitor data and insights into when customers arrive, and which services are most utilized.
Automate communications to visitors including customer feedback surveys about their experience or bounce back coupons.
The ability to quickly run reports to pass internal or third-party audits.
How do I get started with Greetly's award-winning digital queue management system?
Smart move! Your coworkers will thank you for keeping your workplace safe, productive, and secure.
Click here to instantly schedule a live software demonstration. During this no-obligation meeting, a Greetly account manager will take the time to understand your reception needs and customize Greetly so you achieve them in spades.
Once you subscribe you will have access to 24/7/365 support to aid in updating your configuration, running reports, and any other support you might need.
If you're interested in checking out the queue management software cost, please see our pricing page for more detailed information.
Who uses queue management software?
Clients across industries use Greetly's virtual receptionist as a queue management system. Samples include:
High-traffic retail stores that receive customers for sales or customer service.
Financial services firms greeting their current and future clients.
Walk-in medical offices including physical care and mental health.
Government agencies

that provide constituent services like driver's licenses, permits, or medical services.
College and university groups that provide student services.
Firms in these industries and others use customer queuing systems to:
Automate the reception function.
Re-deploy personnel.
Manage queues and minimize wait times.
Create great first impressions.
Automate communications to visitors.
Digitally log visitors so they can run reports, maintain compliance, and pass internal or third-party audits.
Try The World's Most Customizable Visitor Management System
Try Greetly free with a no-obligation demo today. This fully featured trial comes with 24/7 support to get you up and running quickly. Our 14-day trial allows you to test Greetly and show it to your VIP visitors.