How Coworking Spaces Build Community with

Visitor Management
A welcoming shared workplace. A streamlined visitor check-in process. And better data for building your coworking community.
A coworking space community manager does it all. From building a strong member community to attracting new shared workspace users to managing an endless stream of visitors and package and food deliveries. With Greetly handling visitor check-in and check-out of your business center, you can offer an attractive visitor management process freeing up your team to focus on people. But an effective visitor management system does even more for your coworking facility…
When guests enter a Greetly-hosted shared office, whether for a meeting, to tour the space, deliver food or a package, or to attend an event, our touchless visitor check-in solution streamlines capturing names, taking visitor photos, and more. Why is this valuable? Because when visitors encounter a multilingual digital receptionist experience with speed, accuracy, and privacy, their first impression is that they're entering an organization that's run with efficiency. Your visitor management solution will showcase your brand and graphics creating great first impressions at the point of entry to your business.
When visitor check-in is complete, the host can be notified including the visitor's name and photo so they can warmly greet their guest. The digital reception solution not only logs the visitor's entry but can also check the name against a watchlist to indicate if a visitor requires special screening. Giving your staff that peace of mind allows them to confidently interact with visitors, leading to more positive communication between parties.
Your company further benefits from the ability to collect check-in data, allowing you to cultivate relationships that may generate future community strength. Build your marketing list of future members and event guests. Send surveys to people who took tours or attended events. All of this and more is possible with the world's most customizable visitor sign-in software.
Greetly is a better way to greet visitors – and a better way to protect, conduct, and grow your coworking space business.
Why Leading Shared Workspaces Use Greetly's Visitor Management System
There's no better environment for a top quality virtual receptionist than a complex office environment catering to multiple businesses! You have a lively lobby with visitor coming for meetings, a nonstop steam of package and food deliveries, plus tours, and event attendees. As the leading contactless visitor check-in system, Greetly can also keep your staff, members, and visitors healthy and productive.
Greetly also offers a leading Digital Mailroom. Cut down the time spent on mail and package notifications from hours to minutes even for the busiest coworking environments.
What Are the Benefits of Using Visitor Management Systems for Coworking?
"The Greetly iPad receptionist means we don't have to use staff to give access
to the space. Instead, they can service the space, our members, visitors and
event attendees."
- Lucas Seyhun, Co-Founder, The Farm
Great First Impressions
Research shows that great hospitality means allowing people to use technology to help themselves. By utilizing cloud-based visitor management technology visitors and delivery people get the best experience.
With Greetly, visitors will only see your brand -- your logo, your colors, and your voice and tone. Greetly can also customize workflows for the exact type of visitors you receive, like people coming for meetings, tours, events, food deliveries, package drop-offs, or whatever happens in your reception area.
Once the visitor or delivery has checked in Greetly sends instant host notifications to your staff or members. The end result is a tech-forward visitor experience that satisfies your members and guests while keeping your community team focused on building, well, community.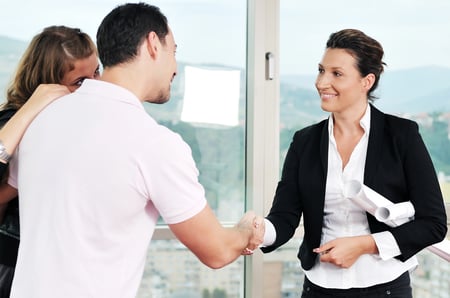 Build Your Virtual Community
Our visitor management system captures and securely logs the visitor's information, ranging from their contact information, reason for visit, and timestamp. More advanced features include taking visitor photos, and capturing electronic signatures on legal documents, like nondisclosure agreements (NDA) or waivers.
Use this information to build your marketing or CRM database. Review visitor information for a single space or across your operation. Search, sort, and filter the data, save custom reports, download them, or even have them automatically sent to your inbox on a timely basis. You can even push new visitors, people who come for tours, and event attendees directly into your CRM database so you can continue to engage them.
Automated Messaging
Greetly offers unlimited host alert notifications. Reach members by voice call to mobile or landline phone (including extensions), text message (SMS), email, Microsoft Teams, Google Hangouts Chat, and/or Slack.
You can also automate messages back to visitors. For example, you can automate text messages with Wifi information or details about your space. Or send surveys three after people arrive for a space tour to get their honest feedback.
Contactless Visitor Check-In
Everything Greetly can do via kiosk, Greetly can do touchless. Give visitors the ability to help themselves directly from their smartphones. Including capturing visitor names and contact information, who they are visiting, and capture photos and document e-signatures.
Event Check-Ins
Nothing helps build a community like coworking events. Our virtual check-in software makes preregistering and onsite check-ins quick and easy. In addition to capturing attendees names, and contact information, with Greetly, you can have them e-sign wavier. Plus, print visitor badges, with your shared workspace's logo and even an icebreaker question, making it easier for participants to connect.
With traditional visitor management processes, every visitor touchpoint required interacting with an employee.
For example, someone has to collect IDs and oversee manual logins. Another employee should confirm the purpose of a guest's visit. Plus, an additional someone has to ensure everyone observes floor restrictions. Later, the agency might require data entry to digitize all of the information they collected and tracked.
A cloud-based visitor management system for coworking can perform these fundamental tasks with fewer employees required. This allows you to focus staff on more providing better service and increasing overall productivity.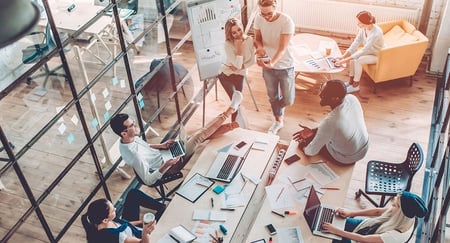 Mailroom Management
In addition to handling visitors, Greetly's Digital Mailroom and Package Log can also make your mail room processes more efficient. Quickly scan packages and send notifications to members. Not only do they know they have mail, but they know what they are looking for and where to find it in the physical mail room.
Coworking Software Integrations
Greetly is the only visitor management system with direct integrations with essensys and Satellite Deskworks. We can also sync up with Yardi, Officernd, and nearly every coworking space software. Eliminate all of the manual effort of maintaining your member database in multiple software applications, everything is automated with Greetly.
Friendly Visitor Greeting and Data Logging is the Greetly Advantage
Greetly is the visitor management system designed for the coworking industry. This is why countless large players and independent operators adopted and love Greetly.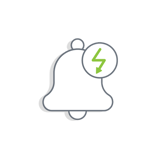 Instant Host Alert Notifications
Each member can choose how they want to be notified. They can pick one or more from text message, instant message (Slack, Google Chat, MS Teams), email, and/or phone call notifications sent out to hosts. Instantly, as in the moment a visitor or delivery has checked in for them.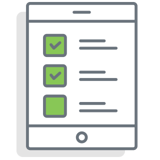 Highly Customizable Visitor Management
Greetly is not a one-size-fits-all software system. No, your visitor check-in app should reflect how your workspace operates. That is why we only show your logo and brand colors. That is why check-in flows can be customized based on the needs of your operations and your members.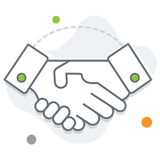 Communicate with Visitors
With Greetly, communication is a 2-way street. Do you want future members to complete their profiles while they wait? Or do you wish to share Wifi access information? Most importantly, a thank you for attending an event or a tour a few hours after they depart. Greetly's Digital Receptionist can automate communications with your visitors.
How Greetly Supports Growing Your Coworking Community
Impress your guests with our virtual receptionist. Show how tech-forward your space is when you send out branded invites, expedite check-ins and pre-registrations, and generate other customer-centric data accessible to your visitors, leaving an outstanding image of your agency.
Focus Your Staff on Community
Instead of having your staff manually handle every lunch order or trying to find a member when their visitor arrives, Greetly can handle it. Now the community team can focus their time ensuring the needs of members are met.
Quick Package Notifications
Greetly's Digital Mailroom makes mail and packages intake faster than ever before. Community staff can send out dozens of notifications in moments reaching members directly on their smartphones. Everything is logged so there are no questions later about whether that important delivery arrived.
Greetly Is Already Welcoming Visitors for Coworking Organizations
A Visitor Check-in App Unlike Any Other

!

Schedule a free demo with Greetly today! We will take the time to get to know your business and share all of Greetly's simple-to-use features that guarantee an excellent experience for your customers and ensure your workplace's efficiency and productivity.

Our award-winning visitor check-in app works on iPad and Android tablets, and touchless on visitors' own smartphones, technology your customers know and understand. Greetly creates a great customer experience while keeping your workplace healthy and productive.
Try The World's Most Customizable Visitor Management System
Try Greetly free with a no-obligation demo today. This fully featured trial comes with 24/7 support to get you up and running quickly. Our 14-day trial allows you to test Greetly and show it to your VIP visitors.