Don't Be a Slack-er
Slack Instant Message Reception Notifications!
With 8 million daily users there is a good chance Slack is a big part of how you and your teammates communicate. Especially as many move towards hybrid work environments, Slack instant messages have replaced telephone calls, emailing, and even face-to-face meetings. You use Slacks instant messaging to hash out everything from how to polish your next pitch to when you might be able to plan the team's next happy hour.
Meet Greetly, the visitor reception app that knows how to connect people. Our award-winning system sends host notifications through Slack as well as by voice call, text message, and email when visitors arrive. (Plus Microsoft Teams and Google Chat, but if you are here, you probably don't use those two.) You and your teammates can specify your preferred method or methods for receiving visitor notifications.
Slack Reception Notifications Breaks Through the Noise
Whether walking through the manufacturing floor or even when sitting in front of their computer, you and your team are always on your phones. That is the power of host notifications sent via Slack - you never keep a visitor waiting.
Slack Integration Provides Instant Notifications
Greetly's seamless integration with Slack ensures the right host on your team is alerted the moment company arrives. Just hook your front desk into Slack and associates will be notified instantaneously. Host notifications can include any visitor information you collect during the check in process.
Make Your Workplace a Lean Productivity Machine
The Slack integration with Greetly's cloud-based visitor management system ensures the highest level of efficiency in your workplace. Greetly provides 24/7 access to data, displays pictures of past guests to assist associates as well as producing visitor badges.
Enjoy the Benefit of High Tech Combined With High Touch
Enjoy a balance of high-tech benefits through Greetly's integration with Slack as your customers benefit from the efficient personal service Greetly facilitates. That additional level of personalization help to provide a higher level of high-touch service.
Highly Configurable to Meet Your Needs
Greetly's highly configurable app will successfully promote your brand while fulfilling your digital meet-and-greet needs. Your employees stay on-task and informed with Greetly notifications in whatever form meets your needs whether via Slack, telephone, email, or text message.
Download Our Digital
Receptionist Checklist
Greetly provides an easy-to-use digital receptionist checklist. Besides visitor badges, what else should you look for in a visitor management system? Fill out the form below and you'll receive our checklist immediately.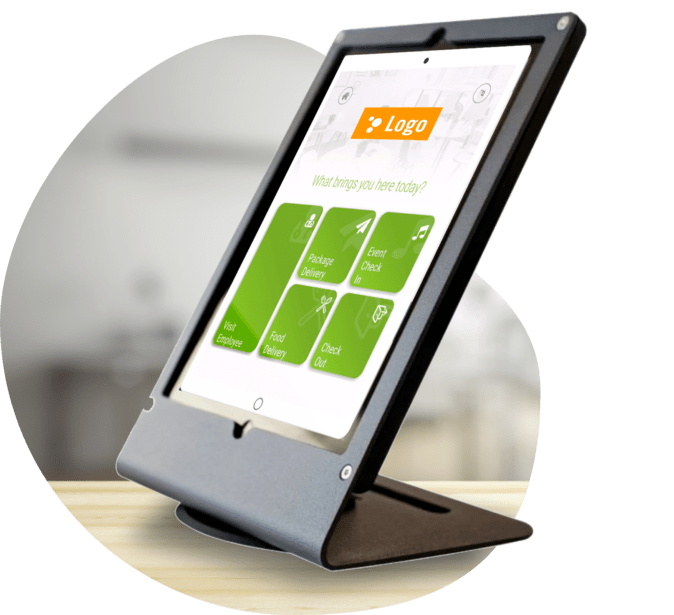 How Greetly + Slack = Smart Office Reception
Combine Slack host notifications with telephone, email, or text messages. They are sent immediately after the visitor completes the check in process.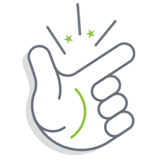 Include key visitor information in your Slack reception notification. For example, their name, company, and even their photo so you can greet them with a warm welcome.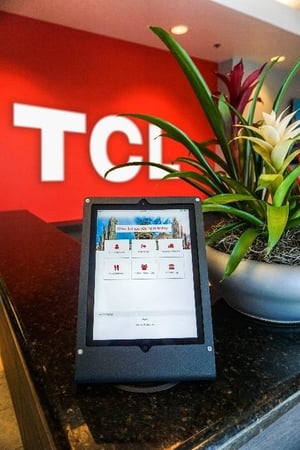 Greetly + Slack = Smart Office Reception
Instead of twiddling your thumbs in the lobby waiting for their visitor, your employees can stay on-task, confident that Greetly knows the best way to send word when their company has arrived!
Automate visitor management. This smart facility management solution is even better when you hook your front desk software into Slack.
If it happens in your reception area, you can make it happen more responsively with Greetly! Just a few of our features includes:
Touchless visitor registration
Take employee and visitor temperatures
Authenticate visitors by scanning government-issued IDs
Collecting eSignatures on NDAs
Taking visitor photos and printing expiring badges
Securely securing your data in a cloud-based visitor logbook
Integrations with other software products you already use
So many more features we would run out of bullet points if we listed them all!
Greetly Integrates with Tools You Already Use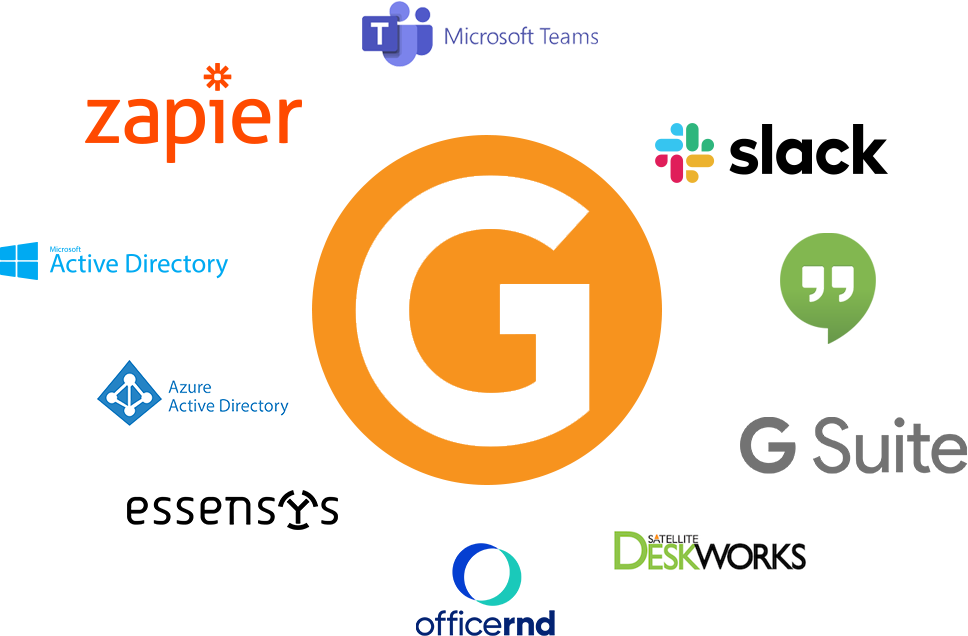 See Our Customizable Visitor Management System
Test drive Greetly free with a no-obligation demo today. During this personal demo your Visitor Management Specialist will take the time to understand your reception needs and to customize your virtual receptionist to perfectly fit them.