Visitor Badges
How Visitors Badges Keep Your Workplace Secure
"Hello, my name is __________".
Visitor badges are a win-win. Visitors are easy to identify keeping your team safe and productive. Also, visitors are easy to identify making them feel like welcomed guests. In a busy reception area, it's great to make everyone feel like an MVV - Most Valuable Visitor.
Greetly is on the case. Our award-winning visitor management system has options to take visitor selfies, uh, photos, and instantly print visitor badges as part of the check-in process. With the visitors' name, photo, host, and more, it is easy to ensure they are actually wanted onsite. We even offer badges that visually expire over time. Greetly stores visitor photos in your digital logbook.
Linda S.
December 12th, 2022
"Simple check in solution, plus more!"

Pros: Greetly is easy to program and use. We use it for both checking people into our shared workspace but also for tracking snack charges in our community kitchen.

Cons: It would be great if it could automatically recognize someone and automatically populate their information versus them having to put it in every time they come. We have visitors who come weekly and each time they have to manually put in their info. even though it has a 'return visitor" button, it doesn't save them any time, they still need to manually add their name, phone #, email and other fields that we stipulate.

Overall: Over all it works great for both purposes, visitor management and tracking our snack bar charges.
Greetly has over 60 reviews with an average rating of 4.9/5 stars.
Visitor Badges - How Convenience Meets Security
Cheers was the place where "everyone knows your name". Your workplace can be too.
Thanks to visitor badges that print immediately upon a guest checking in, all employees can instantly recognize each guest and greet them by name. At the same time, these badges ensure visitors are in the right place and at the right time. If you don't recognize someone you can ensure they are in the right place thanks to the visitor badge produced by Greetly. Visitor badges can print with visitor photos, names, their host employee, and the date and time they checked into your workplace. For more secure workplace, Greetly even offers badges that visibly expire after 24 hours.
Visitor Photos
The best visitor management systems can do so much more than simply notify the host. They can capture eSignatures on NDAs, take temperatures, and operate touchless. Of course, they can take visitor photos which, in turn, can be printed on their very own visitor badge.
Now you know that Ashley Smith is really Ashley Smith.
Visitor and Host Names
And you can greet Ashley Smith by name because it prints nice and large on her visitor badge.
If Ashley looks lost, or maybe like she is up to no good, you can also see the host employee that authorized her entrance. That way you can easily get her visit back on track, or handle any security situations that could possibly arise.
Check In Timestamp and Expiring Badges
When Greetly prints a visitor badge, it includes the date and exact time the visitor arrived. If Ashley Smith is acting suspicious, you might wish to verify she has current credential to be on the premises.
Both standard and expiring badges can be used. If your workplace wants to ensure visitors depart when expected, you have many options to stay safe and compliant.
Prints Via WIFI or Bluetooth
If you want them to, and for exactly the visitor where they are required, Greetly visitor badges print instantly when a guest checks in. We make setup easy. Depending on your preference and technical confidence, the incredibly customizable visitor management system allows you to print visitor badges over your workplace's WIFI or you can use Bluetooth.
Download Our Digital
Receptionist Checklist
Greetly provides an easy-to-use digital receptionist checklist. Besides visitor badges, what else should you look for in a visitor management system? Fill out the form below and you'll receive our checklist immediately.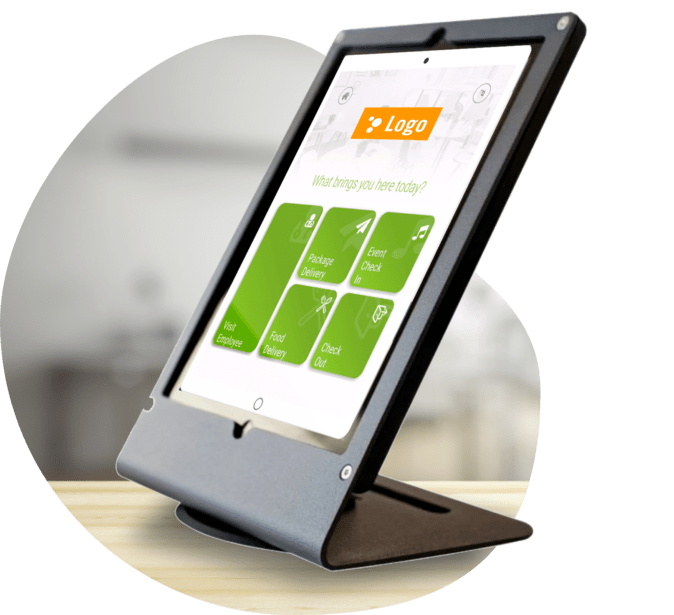 How Our Visitor Badges Work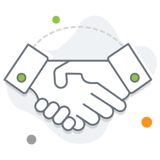 Greetly's visitor photos feature helps you and your associates pair names and faces in an instant!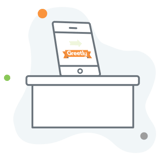 Visitor badges print ...FAST... The moment the guest checks in Greetly send the badge to the printer via your choice of WIFI or Bluetooth.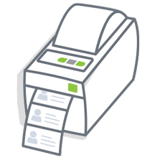 Flexible and Customizable
From collecting eSignatures on NDAs to printing visitor badges, Greetly does it all! Customize workflows with no technical skills needed.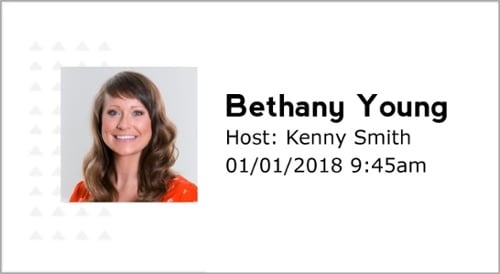 Greetly, The Award-Winning Visitor Registration App!
Greetly is the modern office, cloud-based visitor management solution; an easy-to-use visitor self-help sign in app.
Our award-winning visitor check-in app works on iPad and Android tablets, and touchless on visitors' own smartphones, technology your visitors know and understand.
Yes, even if visitors check in from their own phones, Greetly will instantly print a visitor badge. When a product can be this easy-to-use, while keeping your office safe and secure, it's no wonder the awards and clients keep piling on.
Why don't you get started with great visitor experiences today? Let Greetly create a great visitor experiences while keeping your workplace healthy and productive.
Greetly Integrates with Tools You Already Use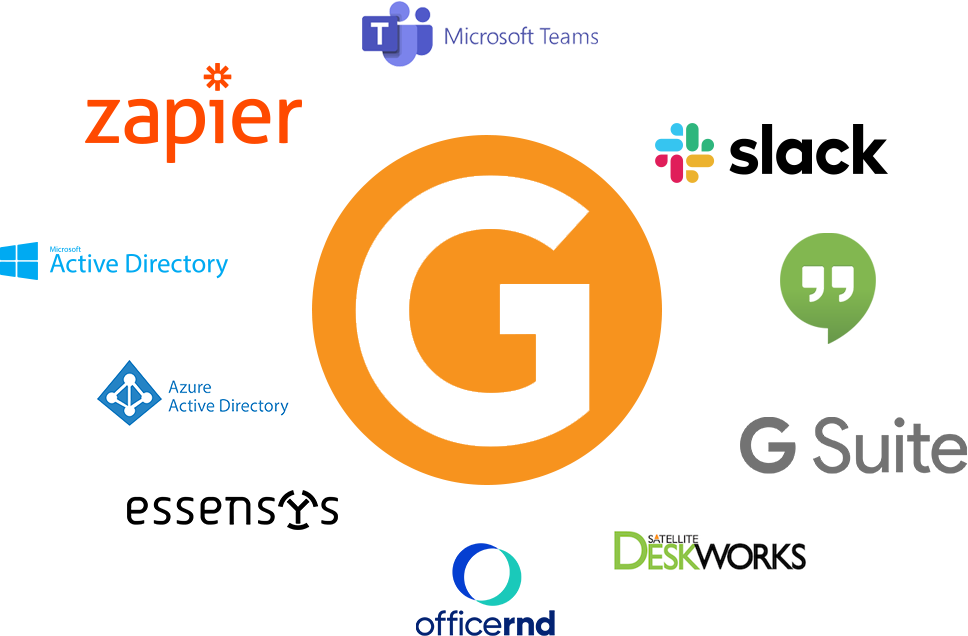 What are visitor badges?
Visitor badges are used to help identify guests to your office, manufacturing plant, school, or coworking space. They can take many forms from permanent identification cards to paper badges.
Does Greetly offer expiring visitor badges?
Greetly is the incredibly customizable visitor management software. If your workplace requires expiring visitor badges to be safe and compliant, that is an option when you sign visitors in with Greetly.
Do we have to use expiring visitor badges?
Of course not. If you want a more affordable option you can use a standard visitor badge.
What hardware is required to print visitor badges?
Greetly works with the Brother QL-820NWB, one of the world's most popular printers. In terms of badges, Greetly supports:
Brother DK-1202 or equivalent badges.
Expiring visitor badge labels that are

3.9375" x 2.4375".
More printers and label sizes are coming soon!
How are visitor badges printed?
What if I only want to print visitor badges for only certain guests?
Welcome to the incredibly customize visitor management app. You can customize your setup so only certain visitor receives badges, and other do not. For example, someone coming for a meeting may need a badge so they are recognized in the back office. A food delivery person can check-in and no badge is produced.
Setting up Greetly is easy. Or, have your Account Manager do it for you.
Try The World's Most Customizable Visitor Management System
Try Greetly free with a no-obligation demo today. This fully featured trial comes with 24/7 support to get you up and running quickly. Our 14-day trial allows you to test Greetly and show it to your VIP visitors.