Customer Check-In System
Learn more about Greetly's Award-Winning Customer Check-In Software
Welcoming your customers has never been easier with Greetly's customer check-in app. Our award-winning visitor management system can transform your current office reception with an easy-to-use, customer sign-in app. Our customizable features make it impossible not to leave a terrific first impression.
This customer sign-in software can also work wonders for your employees' productivity. All your customers' information is collected and immediately sent to the host via phone, text, email, or other channels based on your company preferences.
Visitor registration is effortless thanks to Greetly's command features, which can be tailored to fit any of your business needs. Greetly launched the first no-touch visitor check-in to reduce the risk of spreading COVID-19 and other diseases to keep your space operating efficiently.
What Makes Our Customer Check In Software Different
Your business can do much more with Greetly's Visitor Management System (VMS) than simply make a list of customers.
Organizations, facilities, locations, and industries have different visitor management policies. It is no longer good enough to merely record names in today's world. Adopting visitor management software is more beneficial as it may boost security and compliance by giving legal paperwork, badges, IDs and keycards on top of regular customer activity monitoring.
Greetly has an appealing and user-friendly design that has the added bonus of making an excellent and unforgettable experience for your guests. Our goal is to make your business more efficient by providing a system that can be completely customized to fit your company's specific branding and customer service requirements.
Greeting Your Customers In Style
Greetly is a cloud-based customer check-in system and visitor management solution. Our customer check-in app for iPad and Android tablets, and even your guests' smartphones, can ensure that you provide exceptional interactions while maintaining a healthy and productive workplace.
Here are a few of our Customer Management System's most essential features:
Collecting Customer Data
There is no need to worry about forgetting a single detail about a customer's identity or the purpose of their visit. More detailed visitor information, including birth date, government-issued ID and body temperature, can also be collected. Visitors can quickly check in via driver's license scan or use a self-service terminal or mobile phone to fill out the customer sign-in sheet.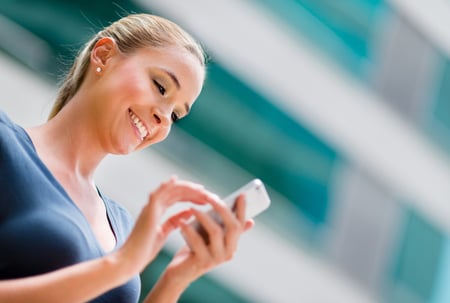 Ample Room for Customization
For self-service check-ins, the Greetly app can be tailored to match your company's brand, workplace culture and industry. It can even be translated into the languages your guests like to use. Only your company's logo will be displayed, and workflows can be modified to suit your specific requirements. Make a memorable first impression by greeting customers in a way that reflects your company's personality.
Grow Your CRM Database
Never lose information again. Easily integrate Greetly with your CRM to find all of your information in one place.
Informing Employees Through Real-Time Alert

s
As soon as a customer arrives, your employees can be alerted on various channels, including phone, email, or one of our numerous built-in integrations. This means that your team no longer has to waste time in the lobby area waiting for visitors.
Keeping Track of Visitors and Analyzing Their Data
Using Greetly's cloud-based customer management system, you'll always have instant access to all of your visitors' contact details. You'll be able to keep track of the busiest departments in your company at any given point in time by automating CRM updates.
Collect and Keep Photos and Waivers From Your Guests
Using Greetly's customer management software, you can capture and store guest photos. Simply bring up an image from Greetly's digital logbook if this is the first time you're meeting somebody or have to refresh your memory about the person you're welcoming. In the same platform, you can use Greetly for eSignatures in legal documents like NDAs.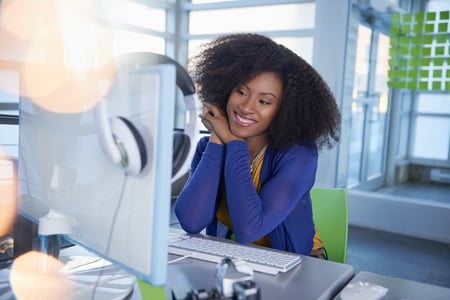 Automated Messaging
Automate your messages back to visitors (e.g., exit surveys). This saves your employees time, and eliminates room for communication error.
How Greetly Can Help Your Business
At Greetly, we offer a wide range of customer management software features that can help enterprises in various ways. Using customer sign-in software is an excellent way for businesses of all sizes to save time and money, as well as the following benefits:
Leaving a Positive First Impression
Your customers' opinion of your company is heavily influenced by how you greet and assist them on your premises. Checking in using a customer sign-in app is a breeze. For example, in the welcome lobby, visitors can use a digital kiosk to submit their contact information as soon as they enter your establishment.
The customer check-in app from Greetly features a user-friendly interface even for those who aren't tech-savvy. Visitors can be automatically checked in a few moments after their arrival and notified via email, phone calls, Microsoft Teams, or text messages. Their host will immediately be alerted by text, voice call, email, or chat. To help guests feel more confident and at ease, the customer check-in system provides easy-to-follow directions.
Learn More About Your Customers
When customers enter the building, often times they need to fill out a registration form that collects information, including their name, date of arrival, and reason for visiting. Taking pictures and electronic signatures as part of the registration process can help keep track of all visits to the site.
Improving Workplace Productivity
Easily manage customers, and save your employee's time. With Greetly, your employees know who's in the customer queue, who is going to help them, by department, plus the reason for their visit. Your reception area can become more efficient with our check-in app, freeing up staff to work on tasks that directly impact revenues.
Keep Your Workplace Healthy and Safe
There is a direct link between employee productivity and health. The transmission of germs and the spread of diseases, like COVID-19 and others, can be prevented by using a digital customer management system. Additionally, customers can only enter designated areas with the help of a good visitor management system, which helps keep your business safe. A visitor's personal information is checked by the system, and only those with proper authorization will be able to access restricted areas of the building.
Stay in Touch with Your Customers
Greetly not only helps you keep track of your customers information, but also can help you stay in touch, generating repeat visits.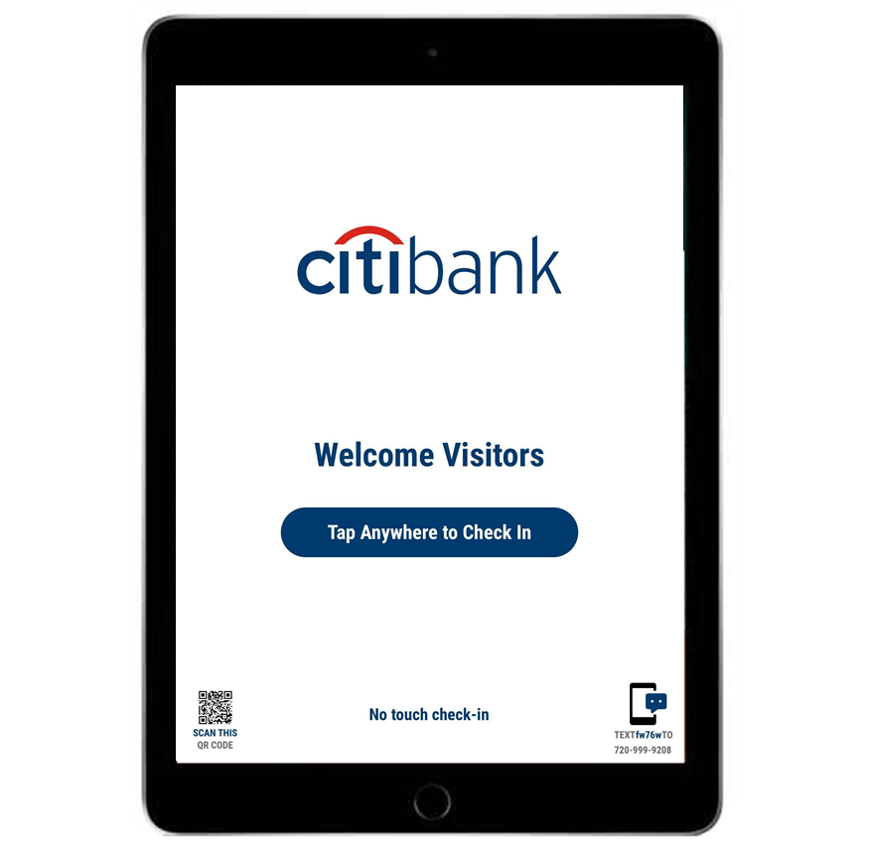 A Customer Check-in App Unlike Any Other

!

Schedule a free demo with Greetly today! We will take the time to get to know your business and share all of Greetly's simple-to-use features that guarantee an excellent experience for your customers and ensure your workplace's efficiency and productivity.

Our award-winning visitor check-in app works on iPad and Android tablets, and touchless on visitors' own smartphones, technology your customers know and understand. Greetly creates a great customer experience while keeping your workplace healthy and productive.
Greetly Integrates with Tools You Already Use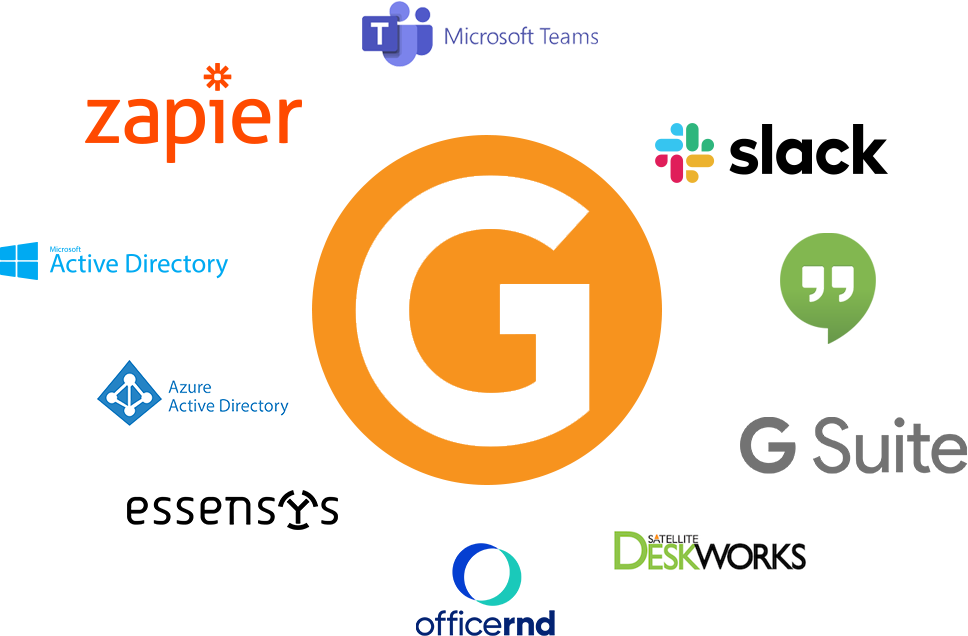 Try The World's Most Customizable Visitor Management System
Try Greetly free with a no-obligation demo today. This fully featured trial comes with 24/7 support to get you up and running quickly. Our 14-day trial allows you to test Greetly and show it to your VIP visitors.