How Do I Set Up a Visitor Management System?
After selecting the ideal reception software you need to configure it. This article examines all the steps in setting up your visitor management system.
---
Executive summary:
From hiring to training to handling time away from the desk, there are many challenges handling one or more dedicated lives receptionists. That's why modern workplaces are opting for a digital receptionist.
While there are many guides to selecting a visitor management system, there is less information about how to implement it. That's where this guide comes into play.
This guide goes through the entire process of setting up the receptionist system, from choosing the right software, configuring the software, gathering feedback from employees, and finally deploying the software.

---
Now that your organization is considering implementing a visitor management system, the next step is scheduling the installation. You should follow the steps religiously to eliminate the pitfalls of reception software installation problems.
Setting up a digital receptionist the correct way ensures it's immediately ready to use. That ensures the system runs smoothly without malfunctioning. Here are the steps you should follow when setting up your visitor management software.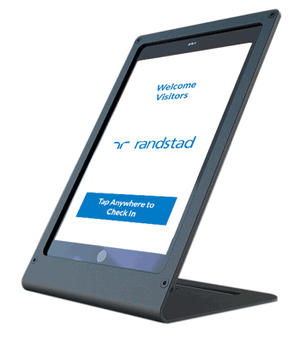 Here are the steps to set up a visitor management system:
Select a Visitor Management System
Configure Your Visitor Management Software
Select a Visitor Management System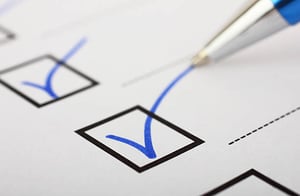 Like Santa Claus, the first thing you should do is make a list and check it twice. Speak with all relevant stakeholders to understand what your visitor check in software must do, system requirements, and the nice-to-have features.
With that information, thoroughly examine the market for receptionist software with all the features you need. Picking one with the necessary features eliminates the need to add complementary programs later.
Examining the system's functionality is essential to determine if the system meets your business's visitor reception and security requirements. Ensuring the visitor management system is highly user-friendly is essential to assuage widespread use. You should also figure out the cost-benefit of setting up a visitor management system.
Make sure you also understand the hardware requirements to run the software. Modern visitor management software requires dedicated equipment, typically a tablet computer.
Schedule Demos
Meeting with vendors and having them demo their software should highlight the strengths and shortcomings of each application. Think about the types of visitors your receive in your work environments and ask how it will satisfy their needs once configured for you. The main advantage of a demo is that it allows you to envision how the system will work for you, your colleagues, your guests, and anyone that wishes to audit visitor information after it is implemented.
Ensure It Fits Your Budget
No matter how great and helpful the system's features are, it all comes down to how well it fits your budget. In addition, it helps to find out if the system will have surprise charges down the line.
Some affordable systems have spartan features but offer all the essential features you could ever need. There's no point paying through the nose to buy a comprehensive system with features you won't use.
Configure Your Visitor Management Software
After installing, the next step is configuring the software to fit your needs. Configuring software involves two steps. One is having your virtual receptionist reflect your brand. You will also configure it to meet your required workflows to handle the needs of every guest who enters your workplace.
The whole system ought to integrate flawlessly. It takes a few sub-steps to configure a visitor check-in system fully.
Customize Workflows to Fit Your Needs
Customizing the workflows will involve eliminating redundancies in the system. You want to ensure that there are minimal errors with its performance. The system should process data efficiently and even produce reports.
Customize the Look and Feel
You can change the programing to customize certain features to make them compatible with the organization's values. For instance, the check-in system can have specific icons assigned to guests after checking in.
Making changes to visitor management software requires a careful approach to avoid accidentally leaving backdoors open, posing a security risk.
Add or Synch Your Members
Next, collect and integrate members' information into the system. It involves using directory services like Active Directory, Google Cloud Directory Sync (GCDS), Rippling, or Azure AD, to recognize members with access to the system.
Get Support
If this all seems a bit Greek to you, ask for help from support. Most software companies have a helpful support team to walk you through the procedures. Hopefully, when you were collecting stakeholder input, you jotted down 24/7 support via live chat, email, and phone so you are never caught without your visitor management application.
Setup Hardware
Hardware is essential since it provides a medium for easy access to the system. The hardware needs to meet the system requirements, with a bit of overhead for upgrades.
Download the App
Download the app to a compatible portable device. Ensure it has enough storage beforehand not to freeze when used.
The app is the doorway to all the tools that the system has to offer. Download the app from a trusted source to eliminate malware infiltration into your system.
Log Into the Visitor Management System
Enter your password to log into the visitor management system. Familiarize yourself with the admin functions, and make necessary adjustments where applicable. Lastly, consider adjusting your credentials before moving to the next step.
Lock Tablet Into Visitor Management App
The next step involves identifying a medium that will help with feeding instructions to the system. A tablet is easy to use and can retain the memory of previous logins. Ensure that you lock the tablet into the app to facilitate secure direct access.
For easier access on your iPad, enable guided access. That way, you can use the FaceID or touch functionality to access the software. You won't need to enter the password every time you access the software on that device.
Test
After successfully installing it, there are no guarantees that the system will run like a well-tuned Swiss watch. Testing reveals if all the configurations and customizations are working flawlessly together.
You'll need to conduct real-time testing to find errors and system failures. It's also a chance to see if the system works effectively as a receptionist software.
Notify Employees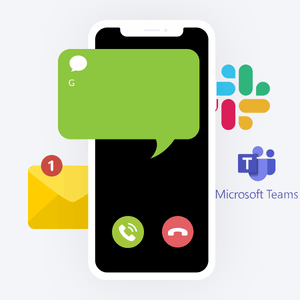 Employees need to know about the changes. A visitor management solution is a huge step up, especially when coming from traditional methods of visitor record-keeping.
Notifying employees about the digital receptionist allows them to familiarize themselves with the system and point out any further kinks that need ironing out. It helps to get them on board to ensure they know how to operate the system comfortably before visitors use it.
A simple email should do the trick. Let employees and contractors know you have implemented the system, which types of host alert notifications they may receive, and who to contact in the rare instance they need assistance.
Deploy
Deployment of the visitor sign-in system is the last step. By the time of deployment, the system should be error-free. Moreover, it should work along with other security programs effortlessly.
It should be conspicuous so visitors will spot it as soon as they access the premises. Place heavy emphasis on user-friendliness to make the transition as pain-free as possible.
Summary –Don't Be Daunted About Setting up Your Visitor Management System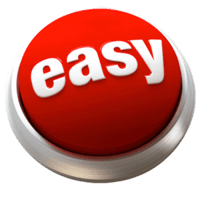 Monitoring visitors' movement in your organization is essential for various reasons, other than security ones. It offers real-time updates of where every guest is on the grounds.
Following this step-by-step guide of setting up the visitor management system ensures the system runs flawlessly and serves you as advertised. It's essential to have a reliable check-in system for efficient visitor reception.