Authenticate Visitors by Scanning Government-Issued Identification
Verify Visitors by Scanning Driver's Licenses or Other Forms of Legal ID
Has Mickey Mouse ever visitors your office? What about Seymour Butts?
All jokes aside, verifying the real identities of your visitors is serious business. Plus, it can speed up the visitor registration process by grabbing several pieces of visitor information directly from their driver's license or other forms of government-issued identification.
The incredibly customizable visitor management system doubles as a barcode scanner. Not only can Greetly's visitor management system read many forms of legal identification, including most military ID cards, but we can also scan many corporate ID cards to instantly authenticate visitors and employees for a fast and secure check in process.
How Visitor Management with an Integrated ID Scanner Keeps Your Workplace Safe
Some workplaces use virtual receptionist software for host notifications. Others also value the cloud-based visitor log for easy compliance with audits.
More secure work environments don't just ask visitors who they are, they verify that information by scanning driver's licenses, passports, and other forms of government-issued ID. This ensures no unwanted visitor bypasses their 'be on the lookout for' (BOLO) or watchlist. It also guarantees that the name on the nondisclosure electronic signatures matches the visitor's true legal identity.
Works With Most ID Cards
With Greetly, the camera on the visitor registration kiosk or the visitor's own smartphone acts as an ID scanner. We can read the barcode on most state driver's licenses (whether Real ID or standard), passports, and forms of military ID. This includes identification issued by US jurisdictions and other countries' governments.
Works With Many Company ID Cards
Not just legal forms of identification. If it has a barcode, Greetly can probably read corporate ID cards as well. Click "See It Live" to instantly schedule a demo to see if Greetly will work with your company's IDs.
Automatically Captures Visitor Information
Once Greetly's ID scan tool works its magic, it automatically captures key information, like legal name, birthday, and the government-issued ID number, and attaches it to the visitor's check in record. Depending on your preferences this can be automatically stored in your cloud-based visitor logbook.
Can Check Visitor Against Other Databases
One way Greetly can keep your people safe and productive is our watchlist feature. Greetly will automatically check the visitor's legal name against your watchlist. As your Account Manager about our ability to compare the visitor to third-party databases like criminal or sex offender lists, FINRA list, and many others.
Download Our Digital
Receptionist Checklist
Greetly provides an easy-to-use cloud-based digital receptionist checklist to help you find what you need in a visitor management system. Fill out the form below and you'll receive our checklist immediately.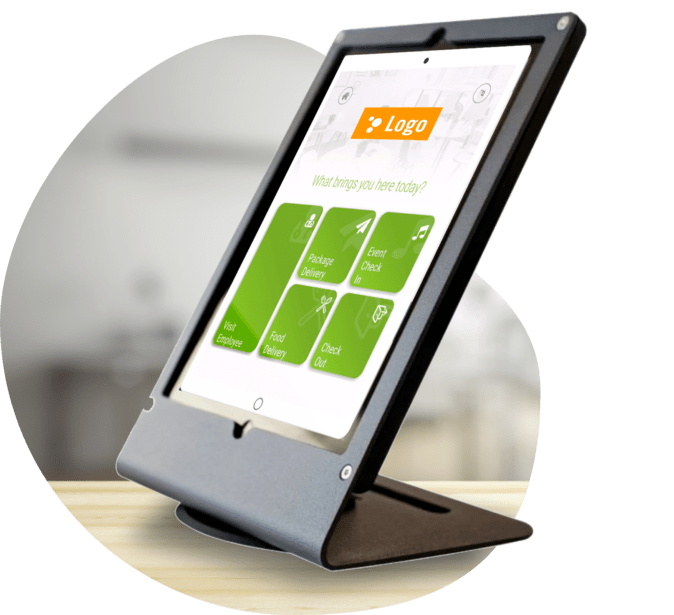 How ID Scanning Makes Your Workplace Safers and More Productive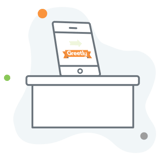 A Visitor Checks Themself In
Using touchless visitor management or via self-service kiosk, a guest check themselves in when they arrive at your workplace. With customizable workflows you can require ID scanning for all visitors or just certain types. During visitor registration, Greetly can, optionally, require legal document eSignatures and take visitor photos.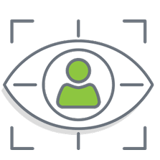 ID Scanner Authenticates Visitors
Instead of manually entering visitor information during the check-in process, like their name or birthday, Greetly captures it directly from the barcode of their driver's license or other government-issued identification. This ensures the visitor is who they say they are.

Instant Host Alert Notifications
When the visitor check-in process is complete, Greetly gets to work. We instantly check the visitor against your watchlist. Our virtual receptionist software can print visitor badges, send host alerts, send messages to the visitor, and stores everything that happened in the cloud-based visitor logbook.
Award-Winning Visitor Management Software!
Authenticating visitors with an ID scan tool is just one feature.
Greetly is full-featured cloud-based visitor management. Greetly is loved by tech companies, consumer brand leaders, recruiting firms, government agencies, and offices just like yours because our comprehensive facilities management solution is easy to use and highly customizable.
Greetly is the visitor management innovator. We were the first to launch touchless visitor sign in and to incorporate temperature checks. These new features augmented visitor badges, emergency evacuation notifications, and a watchlist to keep your work environment safe and productive. You can be sure that as work evolves, our sign in application will keep your organization ahead of the curve.
With Greetly, your front desk can create great first impressions and also be your first line of defense.
Greetly Integrates with Tools You Already Use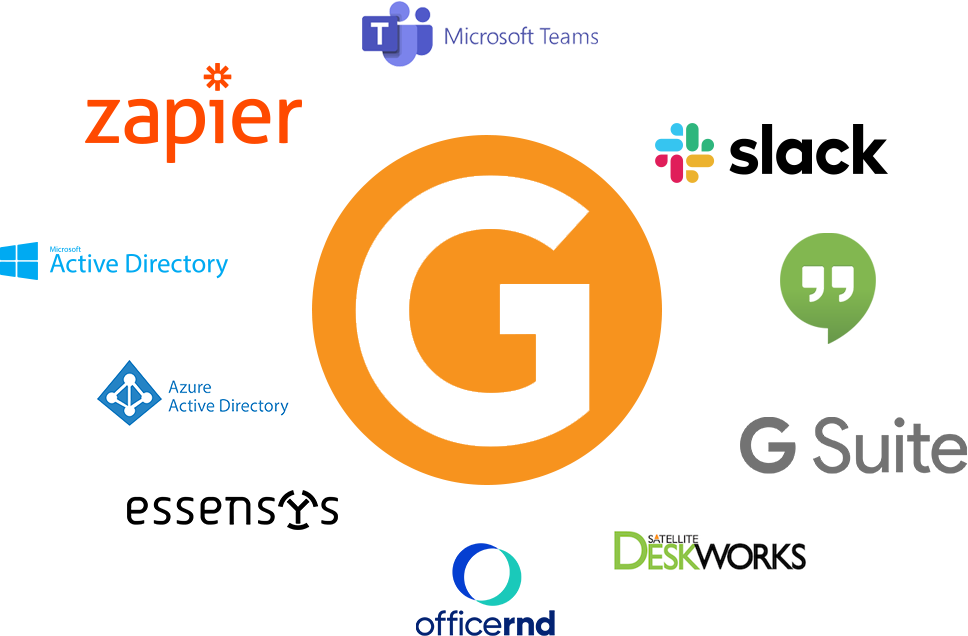 Experience the World's Most Customizable Visitor Management System
Try Greetly free with a no-obligation demo today. Your dedicated Account Manager will showcase our award-winning visitor management solutions and identify whether Greetly is the right virtual receptionist for your workplace.