Thermal Temperature Scanning Keeps Your Workplace Safe and Productive
Avoid COVID and other illnesses from entering your workplace. Greetly has always been focused on automation to maximize productivity. That includes keeping employees healthy and working.
Introducing the world's visitor management system with integrated temperature scanning. Only Greetly can verify employee and visitor temperatures, touchless, send check-in notifications, print visitor badges and maintain a cloud-based visitor logbook. Touchless visitor management keeps everyone healthy.
How No-Touch Visitor Management Helps You
Keeps Employees and Visitors Healthy
Take thermal temperatures scans on every employee and visitor that enters your workplace. There is not need to touch anything, or to expose admin staff to anyone who might be carrying COVID or other illnesses.
Improves Workplace Productivity
It has never been more important to keep your people healthy. Temperature screening and no-touch sign-in helps your office track everyone who comes and goes.
Integrated Visitor Management
Taking temperatures is just the beginning. You can also ask COVID screening questions and notify hosts when their visitors are allowed to enter.
Contact Tracing
Need to know when people come and go from your workplace? Want to know if visitors have been in contact with a coronavirus patient or have a fever? With no-touch check-in you will have detailed records for contact tracing.
How No-Touch Visitor Management Works
A Visitor Checks in When They Arrive at Your Workplace
First Greetly take their temperature of every visitor and employee. If they show no sign of a fever they finish the sign-in process. All of this can be done touchless.
Notifications Are Sent to
the Right Employees
While a message in the browser confirms check-in in complete, Greetly notifies the hosts of the visitor's arrival. These can be received via text, email, phone call, Slack, Microsoft Teams or Google Hangouts.
The Visitor is Greeted by Their Host
The host meets the visitor and productivity commences. Hosts or visitors can later check the visitor out for complete records. All visitor details can be viewed in your visitor logbook.

Greetly, the Award-Winning Visitor Management System
In the old days, like February, your visitor sign-in app might run off a kiosk. Or the visitor might speak to a receptionist or simply walk past the lobby. Today, that risks bringing a deadly disease into your workplace.
Greetly is the first cloud-based visitor management system to launch no-touch check-in! Our award-winning sign-in app now works in the visitor's mobile web browser. There is nothing to download and the no-touch version has every feature you get on the kiosk.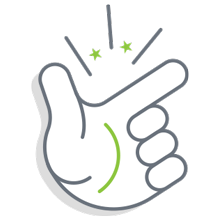 Industry Leading Check-In App
Clients, visitors and critics alike love Greetly for its robust feature set and ease-of-use. From the fast check-in process, to more complex needs like visitor badges and integrations, this software helps you thrive.

We know some of your visitors are tech-savvy. Others, well, not so much. Some want to use the kiosk and others will go touchless. They will all find Greetly to be a breeze.

Unlimited Text Notifications
Greetly's simple pricing includes unlimited employee and visitor sign-ins. Please all the text message, voice call, email, Microsoft Teams, Google Hangouts Chat, and Slack notifications you need.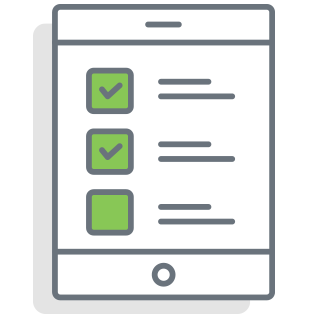 Comprehensive Customization
Every workplace is different. Greetly will look like it was designed just for you. It's 100% white-labeled to showcase your brand imagery and colors. Edit or create new check-in workflows to suit your needs.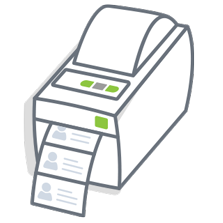 Want to instantly recognize visitors and know their host employee? After a visitor passes the temperature screen Greetly can print visitor badges.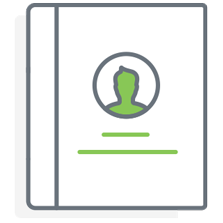 Cloud-Based Visitor Logbook
Keep track of your visitors with Greetly. Search, sort, filter and download visitor information to a CSV or PDF file.
Safety and Security
Greetly is all about keeping your workplace operating efficiently. That includes keeping your people safe, and your data too.
Our innovative no-touch visitor management system minimizes exposure to COVID-19 to your visitors and employees alike. This gives workers the confidence to focus on their tasks.
And our commitment to data security is second to none. Your data is safe both in transit and at rest. Our cloud storage is ISO 27001, SOC1 and SOC2 compliant -- and much more. Greetly complies with the principles of GDPR and is the only Privacy Shield certified visitor registration solution.
Your safety and confidence is a company-wide commitment.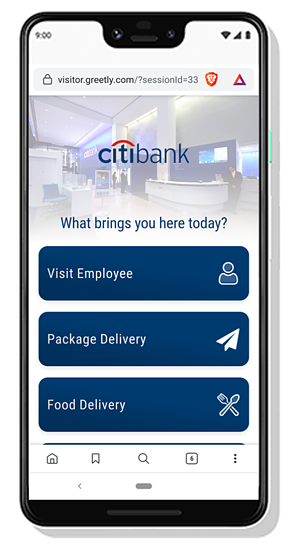 Greetly Integrates With Tools You Already Use