Visitor Management System <> Google Workspace Integration
Connect Your Visitor Management and Cloud-Based Directory Services Systems for User Automation
Visitor management is a workplace digitization and automation tool. Automate further by syncing Greetly's Digital Receptionist with Google Workspace, formerly G Suite and Google for Work. Connecting these cloud tools allows you to sync your entire host list, whether it's a handful of employees in Chicago or hundreds of thousands in every major city between Mumbai and Memphis.
Greetly's visitor sign-in application is designed for ease of use for both visitors and product admins. By taking advantage of the Greetly <> Google Workspace sync you'll never have to manually manage your digital reception user list as employees come, go, or change their contact information. You can also quickly deploy great visitor management experiences across all of your organization's work sites in a matter of seconds.
Integrate Google Workspace With Greetly and
Put Visitor Management on Auto-Pilot
Greetly developed the world's most customizable visitor sign-in software so your organization can achieve your mission. That means you should not need to tediously maintain your user list in multiple databases. Instead, taking advantage of Greetly's Google Workspace directory integration means your employees are always synched and accurate in your visitor management software. As your team grows, as they move between offices, and their contact information changes (or they want to show off their new hairdo, Greetly is always armed with the latest information, fed by your LDAP. This way visitors are always greeted promptly and with a warm welcome.
Always Accurate
You already use Google Workspace to effortlessly onboard and manage your employee database. Connecting G Suite with Greetly means managing your Greetly host list becomes, well, it becomes something you don't even need to do anymore.
When you add a new employee or contractor to your LDAP they will show up in your front desk check-in system within seconds. When that employee leaves the organization or moves to the Tokyo office, once you make the change in G Suite they are gone from Greetly too. Name or contact info changes, yes, you guessed it, they automatically sync with Greetly.
Quickly Deploy Greetly Across Your Organization
Greetly was honored to be named "Best ROI" by G2. And selected to modernize the best entry process for the United States Air Force. Plus we're used by leading global brands in every corner of the world. Our software is used in 24 countries and visitors check-in using Greetly in 42 languages! (Did we mention Greetly speaks every language?)
Greetly is ready to serve your firm. Cloud service to cloud service with automated host management in every office directly from Google Workspace.
Creating a Warm Welcome
No one wants to wait. Your visitors already traveled to see you and now they are ready to conduct business, grab lunch, or have their delivery handled.
Sending real-time host notifications, and having them being seen immediately, gives you the option to greet guests more quickly. Providing a warm welcome is one of the most important features of a hospitality mindset. Great first impressions begin with Greetly + the Chat app.
Speaking of fast greetings, Greetly can send host alert notifications through Google Chat.
All the Benefits of the Cloud
Greetly works the way you work. If you've read this far you clearly favor cloud-based services. Our digital receptionist lives in the cloud. From real-time reports at your fingertips, emergency evacuations, and safety logs. As a cloud service, you can use Greetly with standardized, off-the-shelf hardware with no on-premise servers to maintain. We are constantly providing new features and software updates at no additional cost to you.
This integration also features secure single sign-on using G Suite credentials to view and use the Greetly web-admin. This gives an extra layer of security to your organization.
Download Our Digital
Receptionist Checklist
Greetly provides an easy-to-use digital receptionist checklist to help you find what you need in a visitor management system. Fill out the form below and you'll receive our checklist immediately.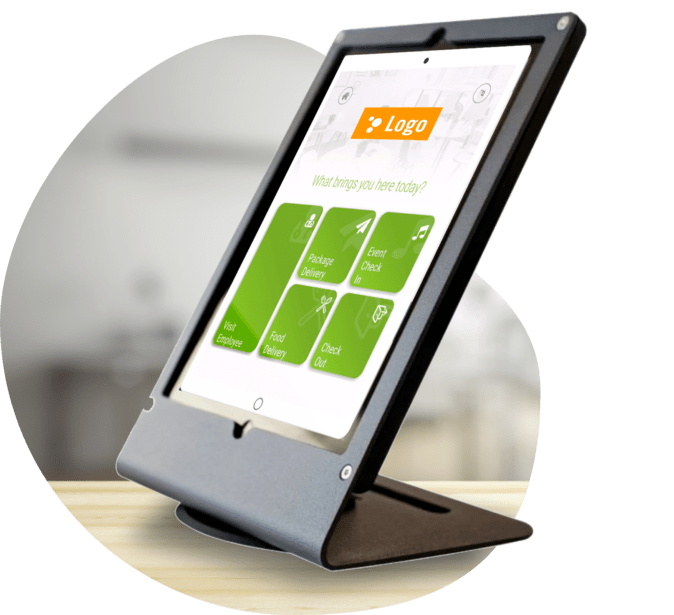 How to Sync Your User List With Google Workspace
Integrate Greetly with G Suite
Or Active Directory, Azure AD, or any other LDAP. Setting up the integration takes just a few minutes and if you need assistance our success team is here to help 24/7/365.
Automatic User Management
You'll never need to manage employees or other hosts in your visitor management software. Everything will sync with your Google Workspace directory, automating everything.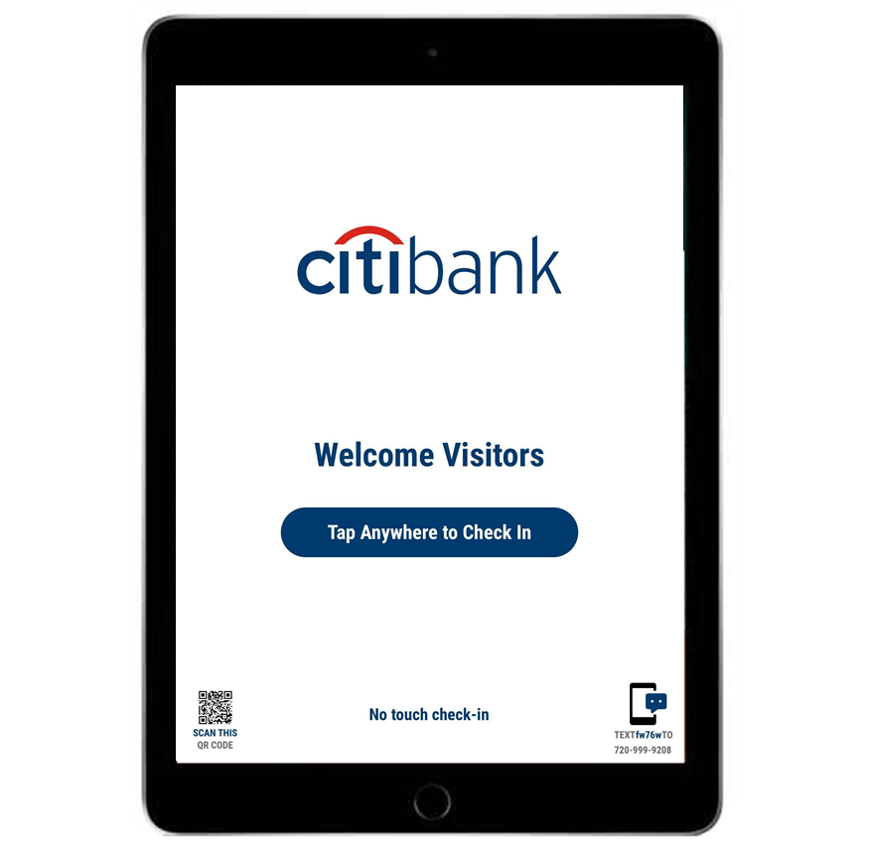 Greetly + Google Workspace = Visitor Management Bliss
Greetly is focused on a great visitor management experience. Not only for your guests but also for your admin. We know you are busy working towards your mission.
That's why you can automate your Greetly User list with our LDAP sync. Just integrate Greetly with Google Workspace (aka G Suite) and you are on your way to a modern visitor experience.
Greetly's award-winning software keeps your workplace efficient thanks to:
Secure single sign-on - SSO - to Greetly using Google login credentials.
Meets all COVID protocols, with touchless visitor check-in and thermal temperature scanning.
Electronic signatures on waivers or other documents.
Visitor photos so members can greet visitors with a warm welcome.
Achieving regulatory compliance and visitor logging so you can easily maintain compliance and pass audits.
Printing visitor badges for events.
Digital mailroom software.
So many more we would run out of bullet points if we listed them all!
See the World's Most Customizable Visitor Management System
Book your free demo today. During this demo one of our friendly team members will learn about your reception needs and review how Greetly can be customized to perfectly achieve them.