Visitor Management System <> Google Chat Integration
Instant Reception Notifications Through Google Chat
What started as Google Hangouts has transitioned into Chat, a corporate communications powerhouse application. Innovative companies use the Google Chat app for instant messaging, chat rooms, and sharing documents.
Google Chat becomes even more valuable with you combine it with Greetly's visitor management system. By using Google Chat and Greetly, your team can receive instant alert notifications the moment a visitor or delivery arrives at your workplace.
Fast reception notifications right with the Chat desktop and mobile applications you are already using leads to warm welcomes and a productive workplace. Wow, that sounds a lot like Greetly's mission.
Host Alert Notifications So Fast You'll Wonder How We Did It
Whether they use a self-service kiosk or Greetly's pioneering touchless visitor registration software, the moment a guest completes their registration employees will receive host notifications. And since your team lives on their smartphones, using Google Chat to receive reception alerts means they'll know immediately when their guest or delivery has arrived.
Instant
Chat
Message Reception Alerts
An important customer... That package you've been waiting for... Lunch! You want to handle VIP visitors and grab deliveries as quickly as possible.
When you receive reception notifications through the Google Chat desktop or mobile app they are delivered the moment the guest completes the sign in process.
Reach Employees Where They Work
Some visitor management solutions want to force you to receive host notification alerts in their proprietary apps. Greetly is focused on the best user experience possible. That's why we create a Google Hangouts Chat integration - so you can receive guest arrival notifications in the software you already use all day, every day.
As the world's most customizable visitor management system, Chat app notifications can be supplemented by voice calls, text messages, and emails per the preferences of each individual employee.
Creating a Warm Welcome
No one wants to wait. Your visitors already traveled to see you and now they are ready to conduct business, or grab lunch, or have their delivery handled.
Sending real-time host notifications, and having them being seen immediately, gives you the option to greet guests more quickly. Providing a warm welcome is one of the most important features of a hospitality mindset. Great first impressions begin with Greetly + the Chat app.
Notify Multiple Hosts Simultaneously
Did we mention customization? Greetly allows reception alerts to be sent to multiple users and entire Google Groups simultaneously.
This can be achieved by customizing check in workflows so multiple hosts are notified. Or, with Greetly's co-pilot feature, individual users can have an administrative assistant or backup copied on all of their notifications. In both cases, each recipient will receive host alerts according to their personal reception notification preferences.
Download Our Digital
Receptionist Checklist
Greetly provides an easy-to-use digital receptionist checklist to help you find what you need in a visitor management system. Fill out the form below and you'll receive our checklist immediately.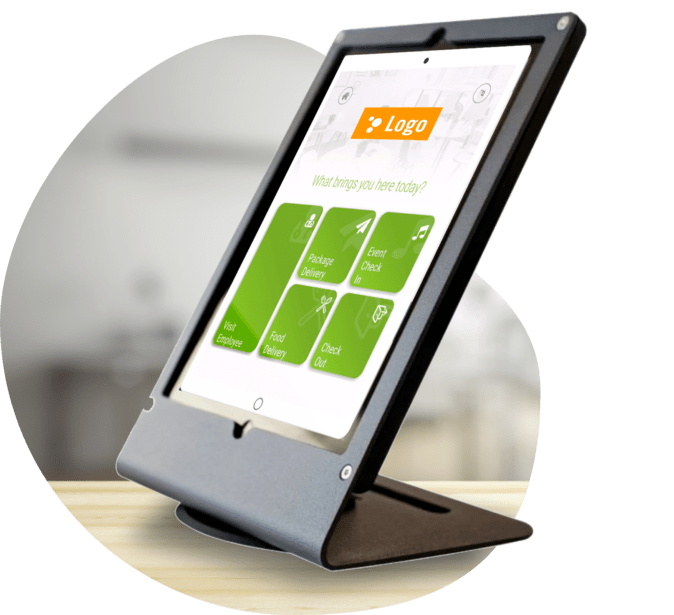 Google for Work and Hangouts Chat Host Alerts Made Easy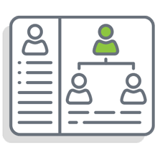 Integrate Greetly with Google for Work
Setting up the integration is easy. You can also work with our 24/7/365 support team if you need assistance.
Greetly's GSuite integration can also act as a directory services sync so your Greetly user list is always accurate with no duplicate effort on your part.

Fast Chat Reception Alerts
When a visitor, delivery, or anyone registers using your front desk software, a reception notification is sent through the Chat Android, iOS, and desktop apps.
The "Greet Bot" will let an individual, a host plus their co-pilot, or even an entire Google Group know when a guest has arrived.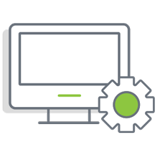 Check In Records Are Securely Stored
Need to review your reception history? Want to understand who receives a lot of visitors and why? Need to contact trace potential COVID exposure?
Greetly's cloud-based visitor logbook stores all of your visitor information, plus photos and eSigned NDAs, to meet your audit and compliance needs.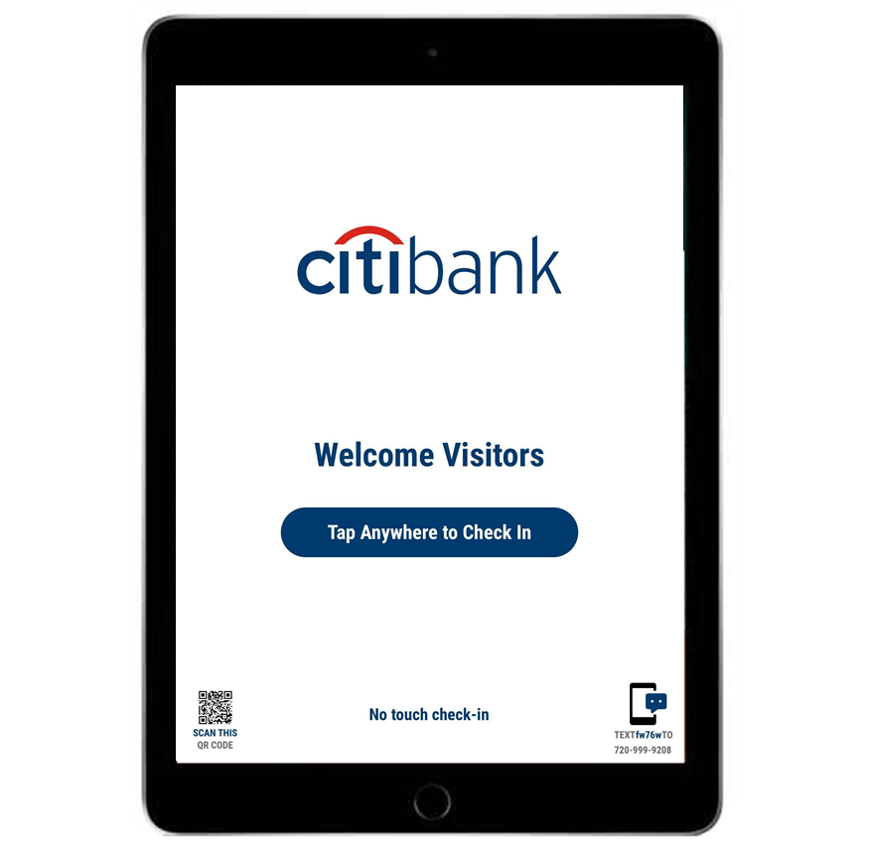 Greetly + Google Chat = Great First Impressions
Nothing makes a visitor feel like a wanted guest more than a warm welcome. Here are the steps to a great visitor experience:
Digital visitor check in using either a self-service kiosk or touchless on their own smartphone.
Real-time host alerts including visitor photos.
Greeting guests by name.
The speed and visibility of Google Hangouts Chat notifications are central to a great guest experience.
And that is just the tip of the iceberg. Here are just some of the features packed into our award-winning virtual receptionist software:
Touchless visitor registration
Taking employee and visitor temperatures
Scanning driver's licenses to verify visitors
NDA eSignatures
Taking visitor photos and printing badges
Storing everything in a digital visitor log
Integrations with software applications you already use
What is Google Hangouts Chat?
You can probably just Google it. Just kidding.
According to Wikipedia, Google Chat is a communication software developed by Google built for teams that provides direct messages and team chat rooms, along with a group messaging function that allows Google Drive content sharing. It is one of two apps that constitute the replacement for Google Hangouts.
Another description would be a corporate instant messaging system (like Slack or Microsoft's Teams).
As far as visitor management is concerned, Google Chat is the fastest way to receive host reception notifications. And since your employees are already using Chat, like literally right now, on the iOS or Android phones, you will reach employees where they are already working.
How much does the Google Chat integration cost?
Using the Google Chat integration, and unlimited host notifications, are included with all Greetly subscription plans.
How do I set up the Greetly<>Chat integration?
Here is an article about how to set up the Greetly and Google Chat integration.
You can also chat (no pun intended) or email with client success and they will step you through the process. We are available to support you 24/7/365.
We want to be more productive. How do I get started with Greetly's customizable visitor management system?
We knew you were a smart cookie.
Click here to instantly schedule a live software demonstration. During this no-obligation meeting, a Greetly account manager will take the time to understand your reception needs and customize Greetly so you achieve them in spades.
Who uses Greetly?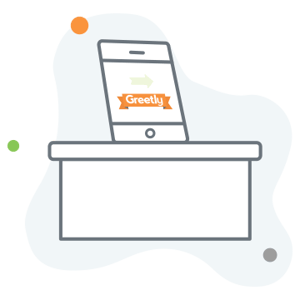 Due to our ease of use and mass customization, Greetly is beloved by work environments across industries. Greetly gets glowing reviews from clients including:
Financial services offices
Technology innovators
Staffing agencies
Franchised and independent shared workspaces
Creative services firms
Plus government agencies. In fact, Greetly was honored to be selected by the United States Air Force to manage visitor base entry.
Thanks to robust multilingual visitor registration, Greetly is used by clients around the world. At last count, our visitor management software is used in 24 countries across six continents.
See Customizable Visitor Management in Action
Experience Greetly free with a no-obligation demo today. During this personal demo your dedicated reception expert will take the time to understand your reception needs and to customize your virtual receptionist to perfectly fit them.