Multilingual Visitor Management
A digital Receptionist That Speaks Every Language. Yes! We Literally Mean Every Language.
Habla español? Et français? と日本語?
Make your front desk experience comfortable for guests by allowing visitors to check in with the language of their choice.
Greetly is the world's most customizable visitor management system. That includes extensive verbiage customization allowing you to present the exact wording that fits your brand, industry, and local geography.
Terminology customization allows Greetly to be polylingual (whatever that means). Forget bilingual or trilingual, Greetly is gazillilingual. You can literally allow visitors to check in using as many languages, and whichever languages, you need.
Host reception notifications can also be customized to be in the language of your choice.
The Visitor Management System That Speaks Your Language. And Every Language.
Whether the prefer English, Mandarin, or Klingon, Greetly will make your visitor experience accessible and efficient.
Visitors Choose a Language
Your Greetly admin can choose and setup as many languages as you expect visitors to use. Once they arrive, guests can use a Greetly self-service check in kiosk or touchless visitor management to select their preferred language. The rest of the registration process will be in the visitor's native or preferred tongue.
Great First Impressions
Having a visitor management system that offers multiple languages shows that you care. Visitors feel respected when you speak their language. And since you never know if the next person checking in will be your biggest customer or most valuable new employee, it's important to impress everyone who arrives at your reception desk.
Better For Front Desk and Admin Staff
You probably have an awesome receptionist, office manager, and administrative staff. They might not speak every language your important guests do though. When your virtual receptionist software speaks multiple languages they can close the browser window with Google Translations and focus on keeping your work environment inviting and productive.
Host Notifications in Multiple Languages
While Greetly will send the same reception alert notifications to all employees, that text is completely customizable. Want to send a bilingual notification so everyone on your staff is comfortable? Trilingual? Greetly has got you covered.
Download Our Digital
Receptionist Checklist
Greetly provides an easy-to-use cloud-based digital receptionist checklist to help you find what you need in a visitor management system. Fill out the form below and you'll receive our checklist immediately.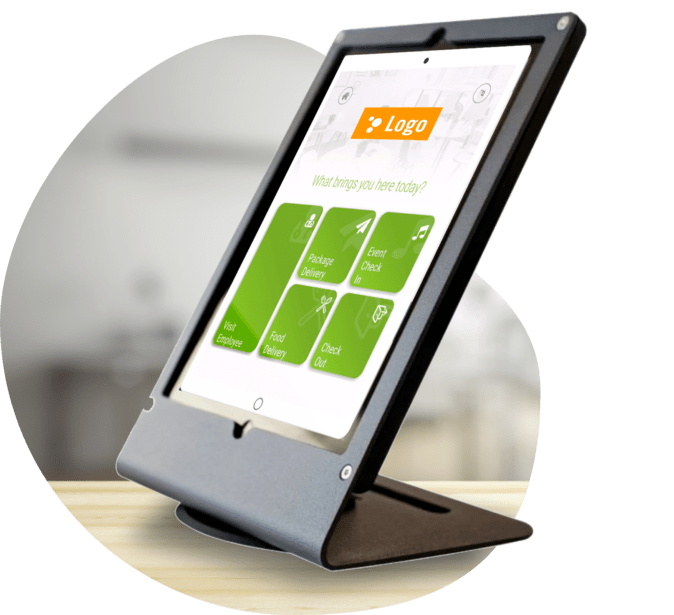 How ID Scanning Makes Your Workplace Safers and More Productive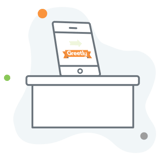 A Visitor Checks Themself In
Using touchless visitor management or via self-service kiosk, a guest check themselves in when they arrive at your workplace. With customizable workflows you can require ID scanning for all visitors or just certain types. During visitor registration, Greetly can, optionally, require legal document eSignatures and take visitor photos.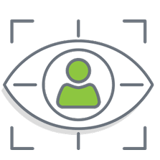 ID Scanner Authenticates Visitors
Instead of manually entering visitor information during the check in process, like their name or birthday, Greetly captures it directly from the barcode of their government-issued identification. This ensures the visitor is who they say they are.

When the visitor check in is complete, Greetly gets to work. We instantly check the visitor against your watchlist. Our virtual receptionist software can print visitor badges, send host alerts, send messages to the visitor, and stores everything that happened in the cloud-based visitor logbook.
Meet Greetly, the Award-Winning Visitor Management System!
Allowing visitors to check in using multiple languages is just one of many ways Greetly creates a world-class warm welcome.
Greetly is full-featured cloud-based visitor management. We provide visitors with an intuitive visitor experience. Guests can register using a digital reception kiosk or on their own phone thanks to our innovative touchless visitor check in solution.
That is why the world's leading tech companies, manufacturers, logistic facilities, staffing agencies, and government service providers love Greetly.
Implement Greetly and turn your front desk into a great first impression-making machine.
Greetly Integrates with Tools You Already Use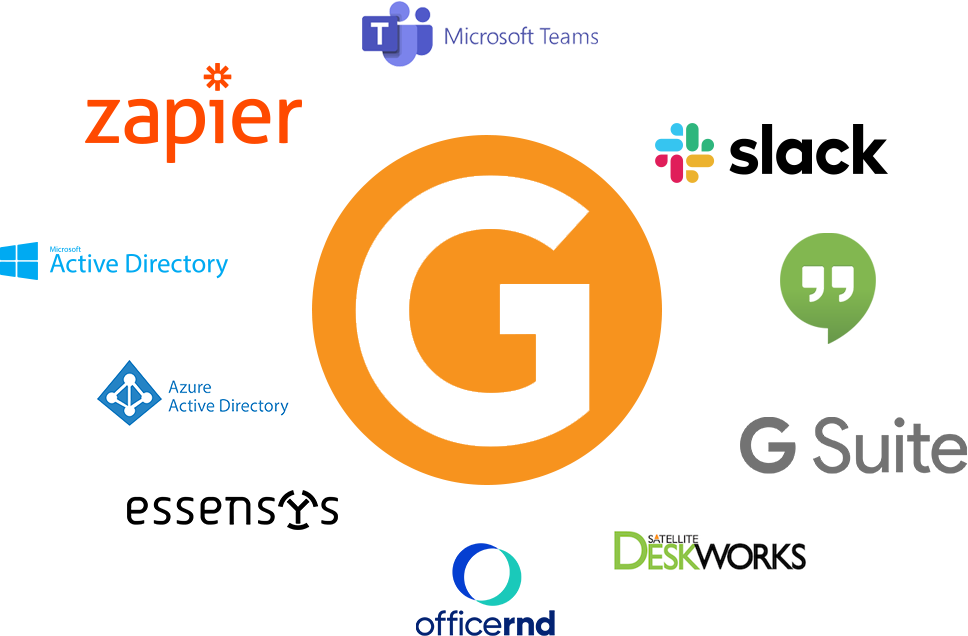 Come on now. Can Greetly really speak every language?
How does it work?
In Greetly web-based admin, you can customize every single word the visitors will see during their registration process.
You can easily add one or more additional languages. Greetly gives you the opportunity to customize the verbiage so you can localize it to meet the expectations and dialects of your visitors.
The visitor taps an icon to see the language options. Just one tap later they are checking into your workplace in the language of their choice.
We want to treat every visitor like a VIP. How do we get started with Greetly?
Experience Award-Winning Visitor Management
Experience Greetly free with a no-obligation demo today. During this personal demo your dedicated reception expert will take the time to understand your reception needs and to customize your cloud receptionist to perfectly fit them.