Visitor Management Hardware
Great First Impressions Begin With a Visible, Attractive, and Easy to Use Sign In Kiosk
Greetly's mission is to provide you with the best visitor experience possible. Award-winning sign in software should be paired with elegant, affordable, and secure hardware. Your visitor management hardware must also take into consideration advanced features you might use, like temperature scanning, touchless check in, and printing visitor badges.
This page is meant to help you identify the minimum specifications and best options to run your receptionist software.
Visitor Management Hardware Options
Greetly works with nearly any model of Apple iPad (iOS). To take advantage of the latest features we recommend iPad Air 3rd generation or newer or iPad Pro.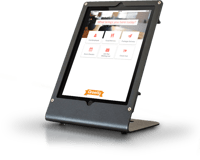 Greetly also works with most Android tablets. Due to the variety of manufacturers and specifications, we recommend you contact us at success@greetly.com with the manufacturer and model number.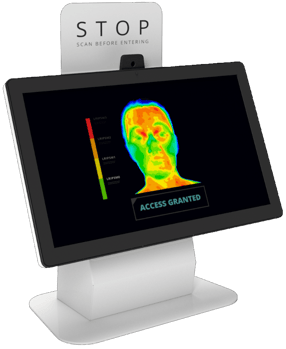 Thermal Temperature Scanning Hardware
The incredibly customizable visitor management system just got incredible-er!
Now you can keep your workplace safe from COVID-19 and other illnesses. With our thermal temperature scanning visitor check-in kiosk, you can scan visitor and employee temperatures within .5 degrees Celcius from up to 39 inches away. Fully integrated with Greetly's visitor management system.
Available as a desktop or freestanding kiosk.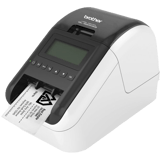 Instantly print visitor badges by connecting with a printer. Greetly currently supports only the Brother QL-820NWBC visitor badge printer with new options coming soon.
Recognize visitors instantly so you can greet them by name or identify someone who should not be on the premise. Use Brother DK-1202 or compatible visitor badge labels.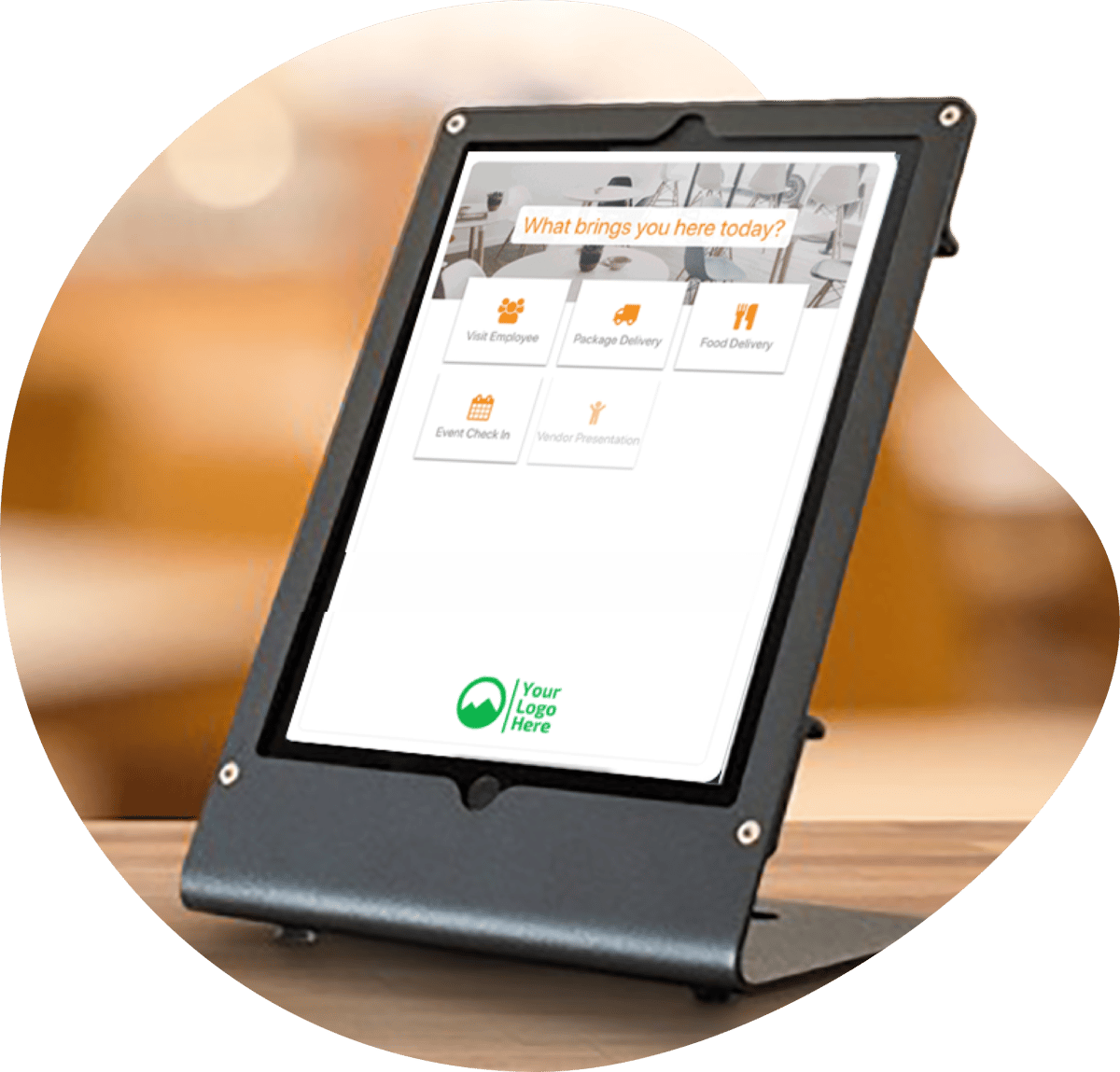 A World of Kiosk Options
Greetly is the incredibly customizable visitor management system. The hardware options are too.
Depending on the setup of your lobby area, you can choose to secure your digital receptionist with your choice of desktop, floor stand, or wall-mounted kiosk. Please make sure the selected kiosk fits your tablet, locks, and, if desired, can be affixed to your floor or desk. You can purchase hardware for your check in software from ReceptionistHardware.com and other online retailers.
Need assistance? Contact us today!
What are the hardware specifications to run Greetly's Digital Receptionist software?
Do I need dedicated hardware to operate Greetly's visitor management system?
Actually, no, you don't. With Greetly's touchless visitor management system you do not need a kiosk or any other dedicated hardware. You can email or post a link or QR code that guests can use to initiate the visitor sign in process.
A kiosk though is a great way to bring visibility to your Greetly reception software. It also helps visitors who don't have a smartphone register their visit.
iPad or Android tablet?
The choice is yours. There are some clear benefits to selecting an Android versus iPad receptionist though. Let's explore each mobile device operating system.
There are several benefits of using an Apple iPad for your reception software. One is that iOS is less prone to viruses and malware. Another is that accessories, like mounting kiosks to secure your tablet computer, are plentiful.
Some do not select iPads for their lobby check in software due to their cost. Another is that they stop supporting their own devices after a few years.
The primary upside of selected an Android reception kiosk is cost. There are many device manufacturers competing on a variety of factors. Depending on your organization's IT infrastructure, it may also be easier to support Android devices.
Device cost savings are often offset though by accessory costs. Ironically, the greater the tablet options the fewer the accessories for them.
How does temperature scanning work?
Greetly was the first visitor management system with integrated temperature scanning.
These specialized kiosks start by taking each visitors', or employees', temperature. If they fail, security can be notified. If they pass, they can continue to use Greetly sign in software, either on the kiosk or contactless.
By combining visitor management with thermal temperature scans we proudly keep your workplace healthy and productive.
Can you automatically generate reports?
Yes. First, save a report. Then you can have them emailed to your inbox either weekly or monthly. Data analysis has never been easier.
Demo the World's Most Customizable Visitor Management System
Schedule your no-obligation demo today. This is a personal demo with your Greetly Account Manager for life.