Visitor Management System <> Rippling Integration
Connect Your Visitor Management and HR Software Software for Successful Automation
Rippling is a cloud-based human resources tool that allow organizations to manage their employees' payroll, benefits, devices, apps, and more—in one place.
And Greetly is the exclusive visitor management integration Rippling. Connect Greetly with Rippling to automatically create and remove host user accounts in Greetly when you onboard and offboard employees in Rippling. You can use smart rules to set configurations about who should have access and when, so every employee has exactly what they need from the start.
Integrate Rippling With Greetly to Put Your Virtual Receptionist on Auto-Pilot
Update Once, Update Everywhere
You already use Rippling to effortlessly onboard and manage your employees. Connect Rippling with Greetly and managing your Greetly host list becomes, well, it becomes something you don't even need to do anymore.
When you add an employee to Rippling they will show up in your visitor management system virtually immediately. When you offboard an employee they are gone as quickly. Should an employee change their name or contact information, those changes will also be reflected in Greetly thanks to our exclusive Rippling integration.
Beloved visitor management
We are honored to have a 4.80 rating on the Rippling platform. And we are proud to serve industry leaders in technology, manufacturing, staffing, and financial services. Plus the federal government as Greetly has partnered with the US Air Force to modernize and digitize the base entry process.
Download Our Digital
Receptionist Checklist
Greetly provides an easy-to-use digital receptionist checklist to help you find what you need in a visitor management system. Fill out the form below and you'll receive our checklist immediately.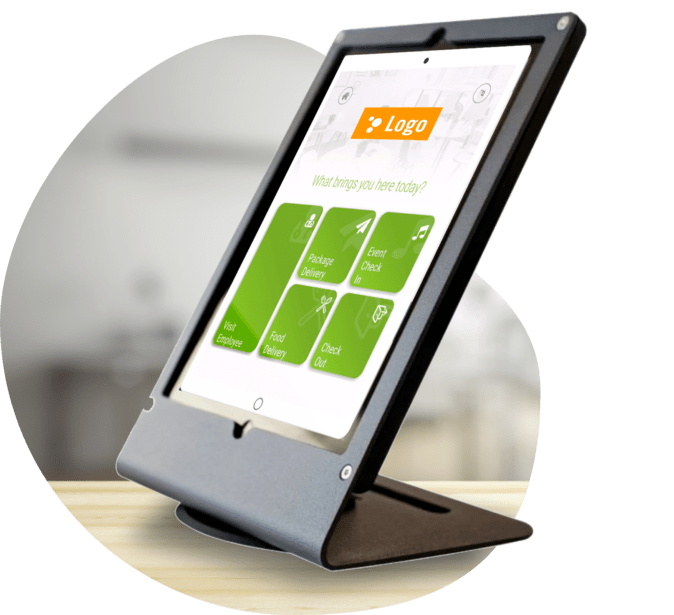 Office 365 and Microsoft Teams Host Alerts Made Easy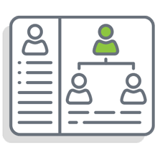 Integrate Greetly with Rippling
Setting up the integration is easy and can be done directly through the Rippling platform. You can also work with our 24/7/365 support team if you need assistance.

You want to connect visitors with their host quickly and efficiently. By always having the correct human resources information in Greetly visitor management becomes a breeze.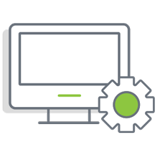 Visitor information, their arrival timestamp, their host, and even their photo and eSigned NDA can be securely stored with Greetly.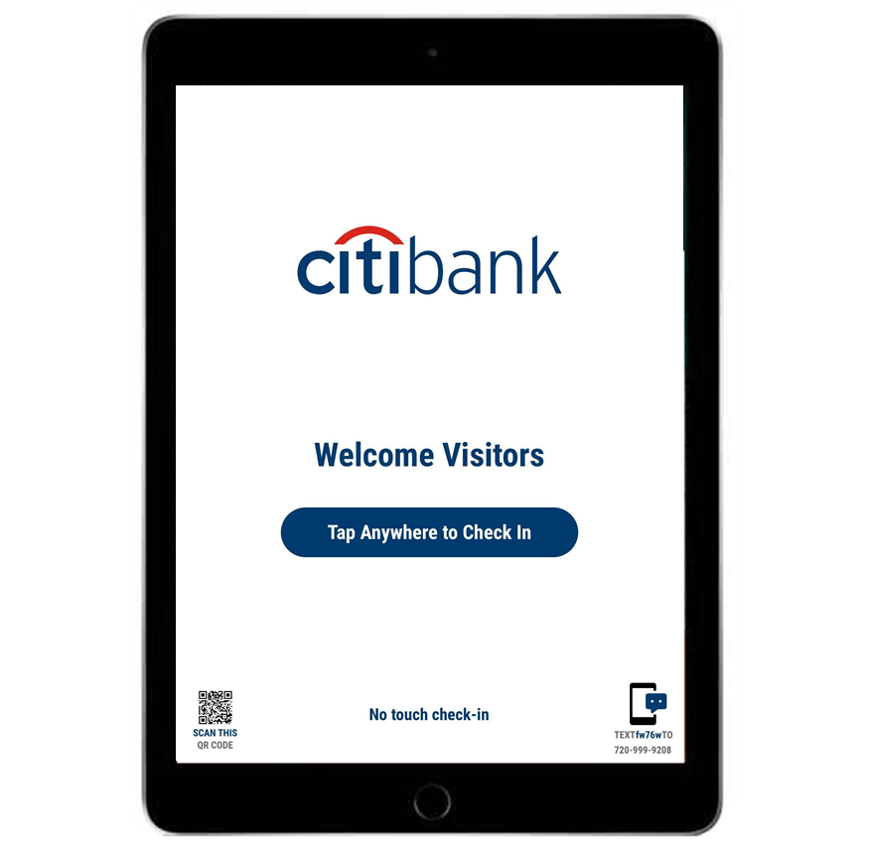 Greetly + Rippling = Reception Automation
Greetly is focused on a great visitor management experience. Not only for your guests but also for your admin. We know you are busy working towards your mission.
That's why we've partnered with Rippling. But that's just one of our virtual reception features.
Greetly's award-winning software keeps your workplace efficient thanks to:
Touchless visitor registration
Take employee and visitor temperatures
ID scanning
Legal document electronic signatures
Visitor photos
Printing visitor badges
Integrations - not just Rippling but also Zapier, Team, Chat, and many more
So many more we would run out of bullet points if we listed them all!
What is Rippling?
According to Rippling itself, the firm offers:
"One place to manage all your employee data and operations—onboarding, offboarding, and everything in between."
Like Greetly, Rippling offers a cloud-based applications.
How much does the Rippling integration cost?
While Rippling's stock may be worth more than $1 billion, this integration is free!
Syncing your user list and automating your visitor management software is included in all Greetly subscriptions.
How do I get started with Greetly's award-winning visitor management?
We knew you were a smart cookie.
Click here to instantly schedule a live software demonstration. During this no-obligation meeting, a Greetly account manager will take the time to understand your reception needs and customize Greetly so you achieve them in spades.
Who Uses Greetly?
Our clients work in 24 countries and their visitors use our product in 42 languages.
We get glowing reviews from clients including:
Technology powerhouses
Recruiting firms
Logistics leaders
Coworking space pioneers
Ad agencies
And the federal government, including the United States Air Force.
Try the World's Best Customizable Visitor Management System
Learn more when you schedule a free demo today. During this personal demo your Account Manager will take the time to understand your reception needs and to customize your digital receptionist to perfectly fit them.