20 Top Hot Desking Applications for SMB and Enterprise Businesses
Hot desking is an office management system that increases workplace flexibility and employee convenience by boosting creativity and community.
---
Executive Summary
Hot desking is a flexible workplace system that encourages employees to choose where they want to work, along with how long they want to work.
Hot desking allows space optimization, flexibility, and collaboration in the workplace.
We select 20 of the best hot desking solutions.

---
As more and more employers start to encourage remote and hybrid work, coworking spaces, and open office plans, hot desking has found its place in modern working life.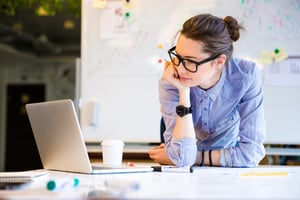 Hot desking is not just a trend; it has changed the dynamic of the office world as it encourages individuals to work where and when they want. This is a standard tool that self-employed people and high-end organizations use to increase productivity and availability, regardless of where their job takes them.
One cannot deny the flexibility and convenience that hot desking brings. Do you know which of these office management software solutions is best for your organization?
OfficeSpace Software
Eden Workplace
iOffice
Skedda
SpaceIQ
Cloudbooking
Condeco
Smartway2
AgilQuest
Deskbird
Officely
WorkInSync
Ronspot
Kadence
Autonomous Hybrid Desk Booking Software
QuickFMS
Yarooms
Get a Room
EMS Software for Desk Booking
Tango Reserve
What is Hot Desking?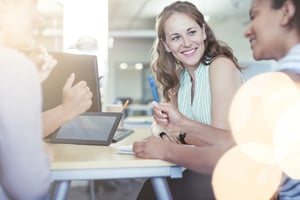 According to OfficeSpace Software, hot desking is a workplace system where employees use available desks at different times on a first-come, first-served basis. This office management system helps organizations maximize their space utilization, save money, improve collaboration, and support a modern hybrid work environment.
Nearly every type of desk-based organization can take advantage of hot desking. But it is gaining particular interest in technology companies, the gaming industry, and staffing agencies. Some popular companies that prefer hot desking are:
Benefits of Hot Desking
Hot desks are a cost-effective way for organizations to maximize space efficiency. In the modern world, fewer employees are comfortable working in an office and prefer a hybrid work model.
Here are some of the advantages of hot desking:
1. Increased flexibility
Hot desking allows individuals the freedom to choose where they want to work.
A hot desking policy allows individuals to choose their work environment based on whether an office space is entirely onsite or provides a hybrid work model.
2. Higher productivity and collaboration
Hot desking encourages individuals to change their seating arrangements and interact with other coworkers on different floors and in various departments.
This encourages cross-functional interactions and boosts company culture.
3. Cost cuts
Permanent office arrangements are expensive because they call for more wasted space, especially in hybrid models when employees work from home for a day or two during the week.
Hot desking cuts down real estate costs, especially if you downsize your office.
4. Less Clutter
Since hot desking ensures fewer stacks of paper and personal items that take up desk space, it reduces overall clutter in the workspace.
Disadvantages of Hot Desking
If your company has had permanent desks for several years, you might face some downsides to hot desking. When misused, hot desking can lead to a whole new range of challenges that look different based on the kind of company you have.
Here are some disadvantages of hot desking:
1. You Need Hot Desking Software
Without the right technology, there is no way you can get hot desking to work for your business. After all, you do not want your workplace to become a game of musical chairs.
Businesses need to invest in the correct hot desking software. Moreover, you will have to register on the software each time you want to book a coworking space, which increases responsibility.
2. Not Everyone Likes Change
One cannot deny that we, as humans, are creatures of habit. This may mean your employees are not too keen on changing their work habits. Since hot desking requires employees to empty their desks at the end of the work day, this may become challenging.
However, if visitor preregistration has been done for the next day, things can be left overnight.
Moreover, employees may not like that they do not have a choice in who sits with them at the office. If a particular employee is too chatty while another wants to concentrate, it can become a dealbreaker.
What is Hot Desking Software?
Employees use hot desking software to check the availability of available desks at the office at a date and time.
The hot desking booking system lets your people reserve a seat where they want to work during office hours. This system ensures that no one else books or is found on the seat at the employee's arrival time.
Best Hot Desking Software Providers
OfficeSpace Software: Includes insights based on analytics and experimental layout components to boost space optimization.
SpaceIQ: Wayfinding components, interactive maps, and intuitive advice improve the booking experience.
Smartway2: A desk booking software with an office or hotel reservation system to allow space optimization.
AgilQuest: Visual floorplans and maps with booking software from a single platform, allowing employees to choose their locations.
WorkInSync: Hybrid workplace model with a

virtual receptionist

to allow easy bookings.
Autonomous Hybrid Desk Booking Software: Allows intuitive scheduling, real-time visibility, and operational streamlining.
QuickFMS: This is a cloud-based visitor management system with lots of hot desks, dynamic workspaces, and open workstations.
Yarooms: Bridges the gap between facilities and HR so that employees can reserve an office space from a central location.
EMS Software for Desk Booking: Workers can book, switch, and cancel reservations on the mobile application. They can choose between lounge seating, standing desks, and shared tables.
Conclusion
Your workforce ensures the success of your business. Hence, it is crucial to get with the times, transform technologies, and encourage your team to switch to hot desking.
This will help boost flexibility and allow a better working environment as your people and teams understand and accept trust and accountability in ways that make a real difference to your company culture.