It is no secret that teamwork will bring out the best in your workforce. Did you know that building and promoting a collaborative workspace is an easy and natural way to accomplish this? Many of the world's most innovative companies (such as Google, Pixar and Citrix) have proven time and again that collaboration can build both a stronger product and a more robust team.
The Benefits of Collaboration
The best products are not created in a bubble or by accident. Rather, it takes listening to your customers, structured brainstorming and input from a variety of people, all focused on a different aspect of its development and use. The addition of a simple item can turn an ordinary product into a great one (such as adding wheels to a suitcase or a motor to a toothbrush).
In short - teamwork improves success.
You want your sales team exposed to finance, and human resources to engineering. Today's companies are encouraging cross-company collaboration, hence the rapid rise of coworking spaces.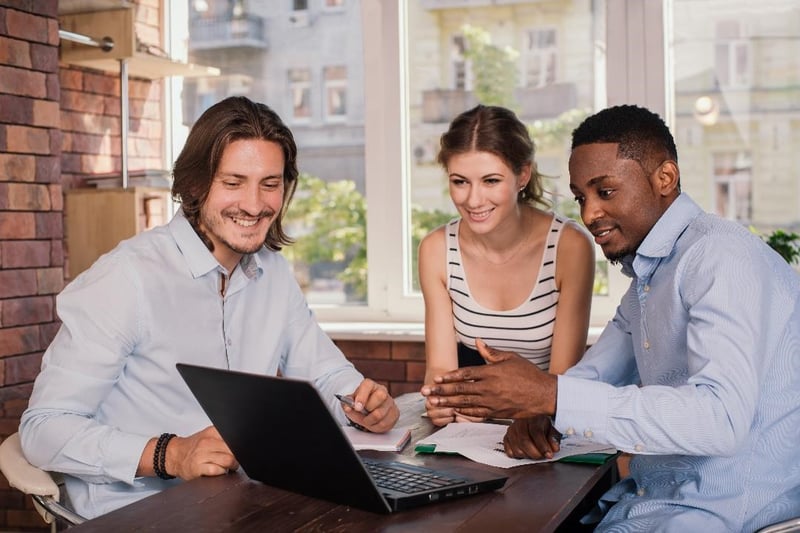 How to Foster Cross-Function Collaboration
There are many avenues that encourage departmental crossover:
Creativity: Hold a light-hearted and fun brainstorming session to plan a new launch, overcome obstacles or determine your organization's goals.
Preparation and support: Often times, a sales team is selling an idea or a product that is not fully market ready. Make sure sales is aware of product limitations (and plans to overcome them) before they hit the road, thus helping them feel better prepared and supported.
Cross-discipline strengths: Merge strengths by allowing production to be involved in the sales vision to align customer-driven demand with production goals and output.
Knowledge transfer: Share knowledge to prevent shipping issues by having the shipping team involved, early-on in the design.
Building a Collaborative Workspace
Instead of putting each department and team in their own silo, create an environment that makes it easier to get groups and ideas together is a smart move. An effective way to do this is to offer the right workplace environment. In fact, modern office design is focused on spaces that inspire not only collecting people together but also working together. Standard design features include:
A large space: This should fit the number of people in your company. But being able to accommodate at least one member from every team, two is better, at one time.
Lots of open and flexible space: The space should not be broken up, physically (rooms or cubicles), or visibly (large, bulky furniture).
Bright lighting: You should plan for, and create, plenty of light. Specifically, the right kind of lighting; natural sunlight.
Windows: A window that can capitalize on the natural world (even if man-made) is imperative.
Uncluttered but not pristine: We want people to walk in, at any time, and make a creative mess! A room that is too organized can create natural inhibitions to this goal.
Minimize distractions. In a world where technology causes endless distractions, the workplace should work to avoid them. Visitor check-in apps and quiet spaces allow teammates to focus.
Ample refreshments. Using all of that brainpower uses a ton of energy. Employees should have a nearby area they can relax in and grab some healthy snacks and a rejuvenating beverage. Forcing them to cross - or worse, leave - the building wastes time. Perk up your office culture with easy access to smart refreshments.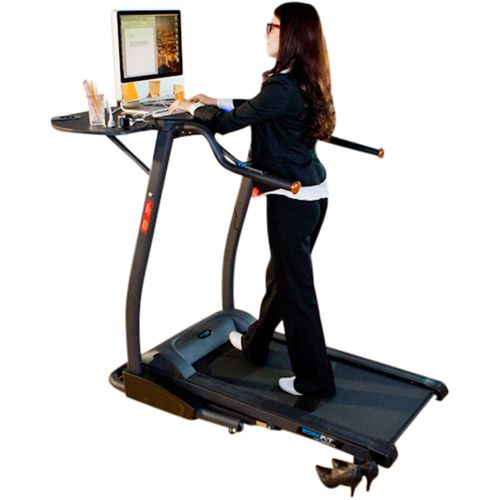 The latest office furniture is designed to facilitate collaboration:
Mobile and flexible: Everything should be able to be moved and transformed, easily and as needed.
Streamlined: Modern and minimal lines work best, as compared to bulky and obtrusive furniture.
Glass: Utilizing glass to keep things not only feeling open but being open to outside view. People should see the space, and its function, as transparent and fun.
Creatively stocked: There should never be a hunt for materials. Colorful notepads, markers, post-its, and even craft supplies like glue sticks, and colorful paper/pens should be readily available.
Conclusion
All of this will help create a collaborative environment, but rewarding such efforts will be the final key. Removing the focus from individual rewards and toward team-based incentives not only makes people feel more tied to success, but they are also more fun to celebrate that success. This will foster communication and idea sharing, instead of isolation and, even worse, competition. Some ideas can be monetized (gain sharing) or activities (parties such as bowling or in-house afternoon parties). The rewards will be as varied as the business for with they function, but the benefits will be the same; greater success and team satisfaction.
In the end, although collaborative workspaces fly directly in the face of traditional corporate models, their benefits are proven and should not be taken lightly.