Greetly News
Denver Based Greetly, Others Win Air Force Innovation Contracts
Greetly, Invictus Health, the Fluency Score and Link to Learn won SBIR contracts in a round of tech innovation funding conducted by the US Air Force.
---
Originally published by prweb. Reposted with permission.
---
The US Air Force has charged local companies with transforming units to operate more effectively and efficiently
DENVER (PRWEB) MAY 28, 2020 - Four Denver-based companies won SBIR contracts in a recent round of tech innovation funding conducted by the US Air Force. The contracts, totaling a quarter of a million dollars in non-dilutive funding, represent the tip of the iceberg for these local companies' opportunity with the Department of Defense.
Greetly, Invictus Health, the Fluency Score and Link to Learn will each leverage their own "Phase I" SBIR contracts to unlock continued opportunities to bring private sector innovation to the DoD. Phase II funding, starting at $750,000 per contract, is only available to Phase I awardees. These awards also allow the Department of Defense to sign single-source contracts with these innovators.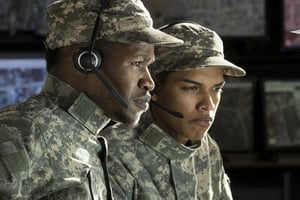 Beth McKeon, the founder of The Fluency Score, explained how the SBIR opportunity has unfolded for her company: "Just a month into our Phase I AFWERX contract, we've started building relationships with an entirely new customer base within the Department of Defense that need The Fluency Score just like our private sector clients. And they are motivated to help startups succeed in the government environment."
Companies entering the world of government contracting through this "open innovation" call bring new solutions and the agility of the private sector to the DoD.
Also among these Denver startups, Invictus Health is a company founded by combat veterans to more effectively treat traumatic brain injuries, at a fraction of the cost of traditional treatments.
Greetly provides the only fully customizable visitor management solution (VMS) in the world. The organization's digital receptionist app securely manages visiting customers, vendors, interview candidates, deliveries, facility tours, and several other types of scheduled entries into facilities. The company offers the Air Force the ability to tailor Greetly's services to meet the agency's precise needs. "Our entire team is honored to have earned the SBIR contract and are proud the United States Air Force will leverage our VMS by utilizing our technology's unmatched customizable capability to advance the security of those entering and exiting government facilities and military posts," said Dave Milliken, Founder of Greetly.
Link to Learn's contract was awarded for their REAL (Realistic Enhanced Augmented Learning); a learning platform that delivers a "train like you fight" combat casualty care experience by merging hands-on cadaveric skills practice with augmented reality.