Capture Visitor Photos in a Snap
Visitor Management Application with Integrated Photo Capture
Your workplace is a hub of activity that never stops, even when you're taking a much-needed business trip or enjoying a long-delayed vacation. You'd like your associates to interact personably and professionally with visitors, whether they've met before or not.
Greetly is on the case. Our award-winning virtual receptionist software doesn't just keep track of arrivals and send host notifications when guests arrive on-site - it also takes and retains visitor photos.
Greetly can include visitor photos in host notifications! This makes personable great impressions easy whether you are encountering someone for the first time or just need to refresh your memory about the person you're greeting.
Award-Winning Virtual Receptionist Software Takes Visitor Photos
Greetly is obsessed with creating a great visitor experience. It starts with an easy-to-use visitor check in process using either our self-service kiosk or touchless.
It doesn't stop there. With Greetly, you can always put a name to a face. Use our visitor photo capture feature to greet guests with a warm welcome, even if you have never met before. And, ensure all visitors are approved to be onsite by printing visitor badges containing the photo taken during the registration process.
Facial Recognition Refreshes Memory
No, not the creepy government surveillance kind of facial recognition. We're talking about greetings guests by name because you and your associates are able to make personal connections with your visitors. Whether it's a first-time interaction or a long-time client, the ability to recognize someone on sight fosters feelings of importance. Since visitor photos are included in reception notifications your team will greet every visitor like a VIP.
Personalized Visitor Badges Increase Security
Enhanced security in the workplace is becoming increasingly important. Greetly can instantly print visitor badges that include photos to ensure a higher level of recognition and security.
Visitor Photos Enhance Emergency Preparedness
Greetly stores visitor information, including photos, securely in the cloud. Should an emergency arise, and we hope it never does this will speed up the search for visitors who are unaccounted for. Simply share visitor photographs with other employees or emergency personnel in a matter of seconds.
Digital Logbook Provides Instant Access
Cloud storage means that accessing guests' contact information from the digital Greetly visitor log, including photographs, is simple and convenient, whether or not you're at the office.
Download Our Digital
Receptionist Checklist
Greetly provides an easy-to-use digital receptionist checklist. Besides visitor badges, what else should you look for in a visitor management system? Fill out the form below and you'll receive our checklist immediately.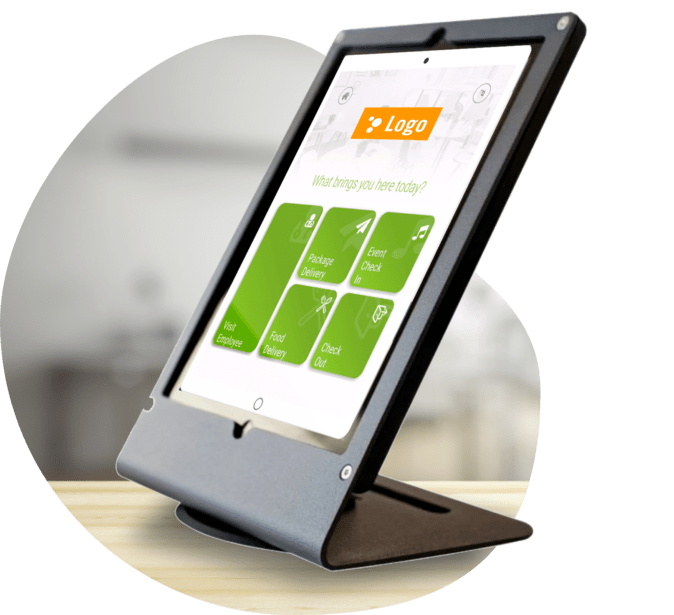 Never Forget a Face with Greetly Visitor Photos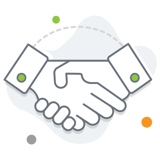 Greetly's visitor photo capture feature helps you and your associates pair names and faces in an instant!
Capture visitor information and photos in no time with Greetly's cloud-bsed visitor management system.
Modernize Your Visitor Experience
Be friendly and welcoming while still maintaining productivity and security with Greetly's visitor management solution.
Save Your ADMINutes while Greetly captures visitor photos for you and automates and transforms your visitor reception into an inviting and secure environment.
Greetly Integrates with Tools You Already Use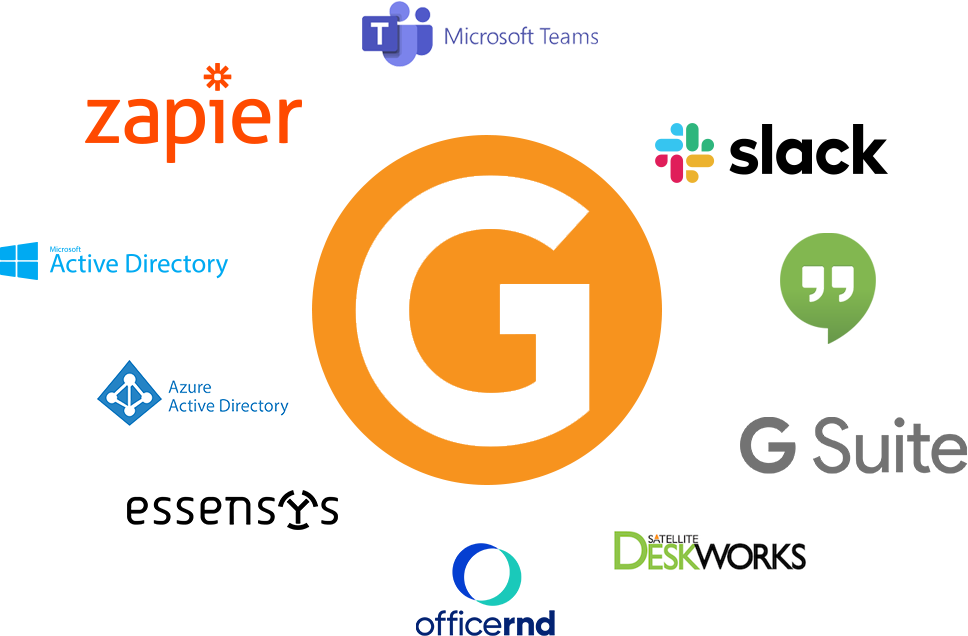 See Visitor Management In Action
Try Greetly free with a no-obligation demo today. During this personal demo your dedicate office solutions manager will take the time to understand your reception needs and to customize your digital receptionist to perfectly fit them.