Watchlist - Keep Your People Safe
Automatically Block Unwanted Visitors From Entering Your Premises in Realtime
Maybe it's a former employee that didn't leave on the best of terms. Or perhaps a visitor that harassed one of your employees. Or someone with a restraining order.
Most organizations have a BOLO, or be on the lookout for, list. (Yes, that acronym is a bit of a stretch, but hey, we didn't invent it.) But they have no way to enforce it. Unless the visitor is recognized by someone aware of the situation, they do not know if that unwanted guest has arrived. To further complicate matters, your New York office might be aware of a potential threat but your Chicago manufacturing plant does not know the potential culprit.
With Greetly, your visitor management system automatically attempts to match all visitors against your block list. If a match attempts to enter your premises Greetly will notify your designated security personnel. This feature is even more powerful when used in conjunction with ID scanning to authenticate the identity of every visitor.
How Visitor Management with an Integrated Watchlist Keeps Your Workplace Safe
Just like our emergency evacuation feature, we hope you never use our realtime visitor watchlist. Sadly though, "going postal" is no laughing matter. The United States Department of Labor says there are many victims of workplace violence, including several thousand fatalities each year. Virtually any employee could be a victim. Even more common is attempted theft from similar parties.
The best way to stop workplace violence or threatening behavior is to keep potential perpetrators out. Not sometimes. Not if you get lucky and the right employee notices an unwanted guest trying to enter. By automating the process and running every single visitor through your watchlist to ensure no one slips through the cracks.
Not only does our watchlist feature keep your most important asset, your people, safe. It also makes them feel comfortable which allows them to focus on your organization's mission.
Easily Add People to the Watchlist
This entire feature is useless if it requires beauracracy to add someone to the watchlist. This can easily be done through Greetly's admin.
Users can think about adding former employees, anyone involved in a physical altercation or legal action, someone with a restraining order, or a custody issue.
Run Every Visitor Through the Watchlist
Our virtual receptionist software will run every person who attempt entry through your watchlist. You can choose whether the watchlist covers knows people from your office or offices across your organization.
Notifies Security Personnel if There Is a Match
What happens when a visitor checks in and they match someone on the watchlist? A notification alert will be sent to one or more team members you have designated.
Greetly will also send a host notification informing them the visitor is on the watchlist and that security personnel has also been notified. Your team can collaborate on how to deal with the potential risk.
Scan IDs to Authenticate Visitors
Combine this feature with Greetly's government-issued ID scanner functionality to verify that each visitor is exactly who they say they are.
Download Our Digital
Receptionist Checklist
Greetly provides an easy-to-use cloud-based digital receptionist checklist to help you find what you need in a visitor management system. Fill out the form below and you'll receive our checklist immediately.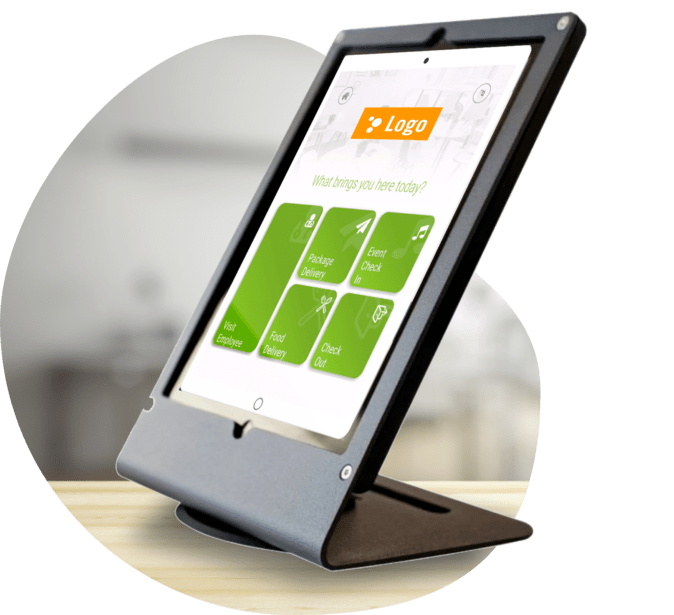 How Greetly Blocks Unwanted Visitors From Entering Your Workplace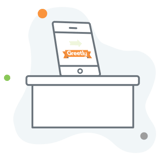 A Visitor Checks Themself In
Whether the preregister, or check in onsite using touchless visitor management or a self-service kiosk, the process starts when the guest checks themselves in. During the registration process Greetly will compare the visitor information against the watchlist hoping (as computers do) there is no match.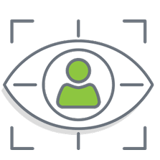 Screens Each Visitor In Realtime
Greetly screens every visitor, every time, in a flash. There is no noticeable delay as Greetly compares the visitor information against your organization's watchlist. Greetly can check just your facility of the company's workplaces around the globe so unwanted visitors never get past your front desk.

Sends Reception Notifications
Since nearly all visitors will pass with no issue, Greetly sends host notifications, send the visitor info to the digital logbook, and every gets down to business. Should someone on the watchlist arrive though, Greetly will alert security personnel so the situation can be diffused and safely handled.
Award-Winning Visitor Management Solution!
Greetly is focused on keeping your workplace safe and productive. Our blocklist feature is just one way we work for you. Our cloud-based visitor management software can also take visitor (and employee) temperatures, scan driver's licenses to authenticate the visitor information, and capture electronic signatures on NDAs to protect your intellectual property.
While we keep you safe we also present visitors with a great first impression. Everything reflects your brand and the visitor experience can be customized exactly as you need.
That's why technology companies, consumer brand leaders, staffing agencies, government service providers, and offices just like yours use our comprehensive facilities management solution.
Get started with Greetly today and make your front desk your first line of defense.
Greetly Integrates with Tools You Already Use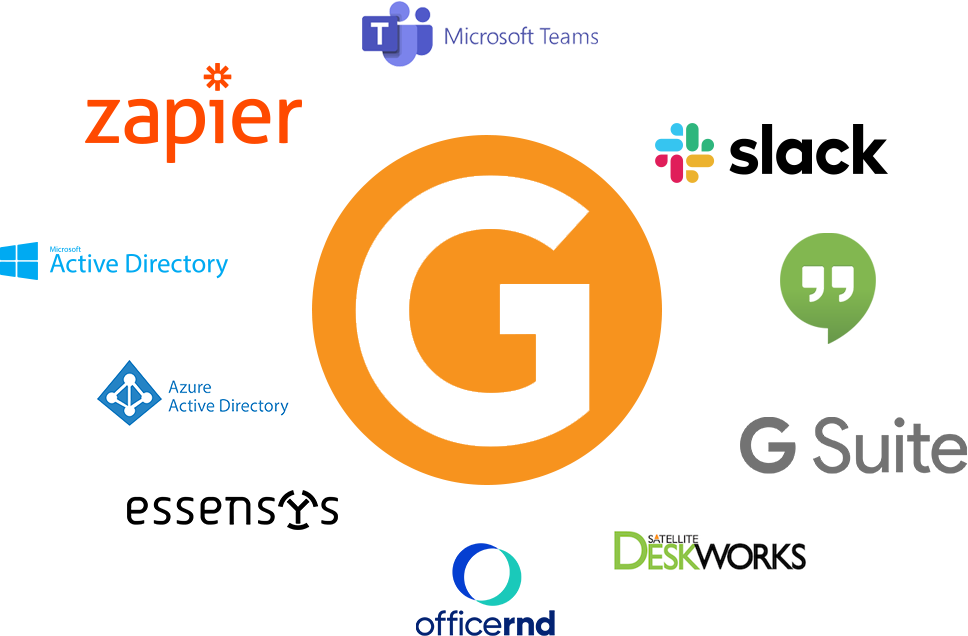 Why does our work facility need a watchlist?
A visitor watchlist can help protect your organization from the serious threats of:
Workplace violence.
Attempted theft.
People you may consider blocking from entering your work environment include:
Former employees. Especially if they were terminated on bad or contentious terms.
Significant others, or former significant others.
Anyone who has attempted to harass or steal from your organization in the past.
People who have been an irritant to nearby businesses.
Someone who has been banned from other worksites within your company.
A professional who works for a competitor.
Greetly's watchlist feature can block unwanted guests and prevent a security incident before it happens.
Want to see this feature in action? Click here to schedule a demo.
What happens if there is a false positive?
Yes, it is possible that a desired guest enters visitor information that matches someone on the watchlist.
No problem.
When the watchlist match is made, Greetly will notify both the host and your appointed security personnel. The information provided to security will include the reason the visitor is on the blocklist. Your team members will be able to approve a guest overriding the watchlist.
What if a visitor enters false information to get around the blocklist?
While no single security system is perfect, Greetly can help you avoid this.
If you implement our ID scanning feature visitors do not have a chance to enter a false name. Instead, we grab visitor information directly off their government-issued identification.
With all visitors being verified Greetly helps make sure only the right people get past your front desk.
I want to keep my work environment safe from bad actors. How do I bring Greetly to my company?
If you think our features are great, wait until you start working with our team.
Just click here to meet one of our friendly account managers. They will demo the watchlist features and so much more.
Be ready to see the incredibly customizable visitor management system in action.
Try The World's Most Customizable Visitor Management System
Try Greetly free with a no-obligation demo today. This fully featured trial comes with 24/7 support to get you up and running quickly. Our 14-day trial allows you to test Greetly and show it to your VIP visitors.