Visitor Management System <> Zapier Integration
Connect Your Sign In Software and Automate Tasks
Greetly is the incredibly customizable visitor management system designed to make your (work) life better. That's why we partnered with Zapier to integrate with all of your digital office tools as simply and easily as possible. Why settle for a legacy approach when you can have a smart reception app that does so much more?
Zapier is the platform to connect all of your apps, with no technical skills required. With over 3,000 integrations, you can customize zaps to meet any workplace automation challenge.
When you combine a feature-rich visitor check-in software with Zapier, the options are limitless. From seamless user management to filing digital signatures on NDAs to adding users to your CRM, Greetly can do it all!
No-Fuss, No-Muss Visitor Management Integrations!
Work smarter, not harder, they say. Bring that saying to life by automating tasks that were impossible before Greetly's visitor registration data connected with Zapier 3,000 integrations. Zapier's easy-to-use, point-and-click interface brings a world of possibilities to your fingertips. The world's most customizable visitor management solution partnered with Zapier to offer you nearly unlimited integration possibilities so you can focus on what's important and make your data work for you.
Grow Your CRM Database
Are your visitors your customers? Or prospects? Or just people you might want to send a birthday card to?
By connecting your virtual receptionist software to your CRM system you can capture every datapoint. Who visited, when, and why? Who did they meet with? Did you capture key information during the check-in process that could help your organization achieve its mission?
All of the data you capture in Greetly can be pushed into virtually any CRM system.
File NDAs in Box, Dropbox, or Google Drive
Does your office want to protect its intellectual property? Of course it does! Greetly automates the process of having visitors sign nondisclosure agreements as part of the sign in process.
You can view and download NDAs in Greetly cloud-based visitor log. Or, with Zapier, you can digitally file them in the shared drive of your choice, like Box, Dropbox, and Google Drive.
Intuitive Point and Click Connection
Greetly is incredibly customizable and easy to use with its drag-and-drop workflow interface. Zapier has thousands of apps and a drag-and-drop integration interface. Sounds like a marriage made in bits and bytes.
In the old days, it took dozens of hours from high-paid developers to connect your systems. Now anyone with login credentials can set up workflow automation in minutes with no technical skills necessary.
Use our integration templates or create your own in minutes. Tomorrow has arrived!
Proud Zapier Partner
You need digital tools that simplify, streamline and automate your business. Greetly is a team player that clicks into place with Zapier's convenient interface to boost your bottom line by cutting down on busywork.
Bye bye administrivia. Who knew automation could be so fun.
Download Our Digital
Receptionist Checklist
Greetly provides an easy-to-use digital receptionist checklist to help you find what you need in a visitor management system. Fill out the form below and you'll receive our checklist immediately.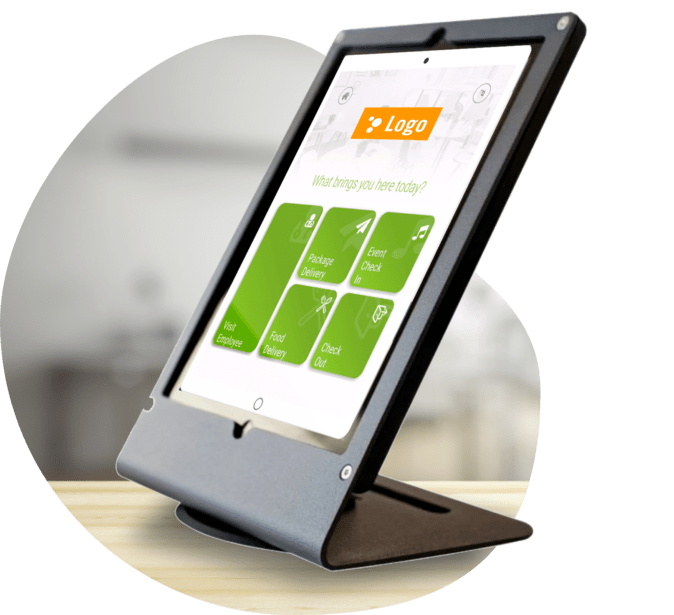 Visitor Management Automations Made Easy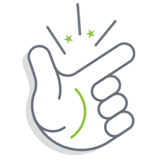 When I say "Greetly" you say "customizable".
When I say Zapier you say "integration".
Now you can create and customize front desk
automations in a snap.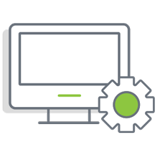 Data in, data out. Greetly is one of your best tools for capturing visitor information, from names to dates to health questions -- anything your organization may need. With Zapier integrations that data can be put at the fingertips of anyone in your organization who needs it in the tools they are already using.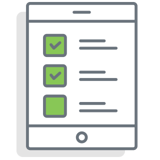 When you combine a powerful feature-rich visitor check-in application with Zapier integrations, the options are limitless. Greetly can do it all!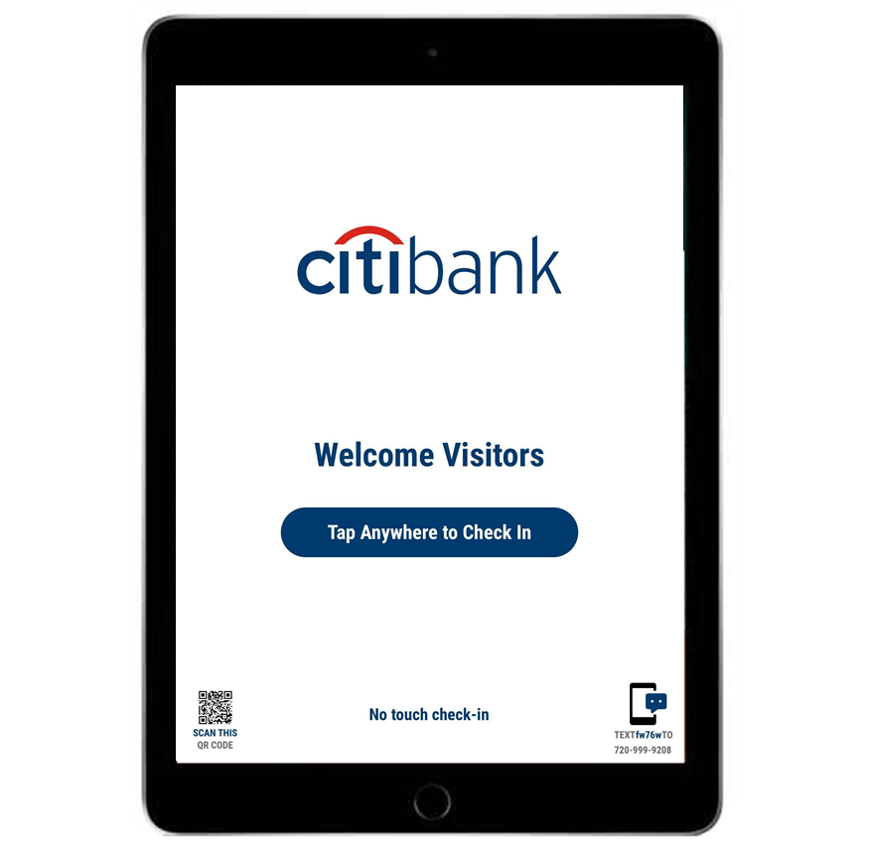 Connect Greetly Seamlessly with... Everything! (Almost)
With over 3,000 software integrations, Zapier's easy-to-use, point and click interface brings a world of possibilities to your fingertips. Greetly partnered with Zapier to offer you nearly unlimited integration possibilities. Make your visitor sign in data work for you, while you work towards productivity and success.
Greetly is the modern office, cloud-based visitor management solution; an easy-to-use visitor self-help sign in app.
Our award-winning visitor check-in app works on iPad and Android tablets, and touchless on visitors' own smartphones, technology your visitors know and understand. Greetly creates a great visitor experience while keeping your workplace healthy and productive.

Award-Winning Visitor Check-in App
Clients, visitors, and critics alike love Greetly for its robust feature set and ease of use. It's the best check in app because it's a simple and secure way to keep your workplace, safe, healthy, and productive.

We know some of your visitors are tech-savvy. Others, well, not so much. They will all be able to check themselves in with Greetly the first time as if they are a veteran.

Comprehensive Customization
Every workplace is different. That is why Greetly is easy to customize. Visitors will only see your logo and brand colors. Plus you can edit and create new check-in workflows to suit your business needs. Greetly works for you.

An important part of any front desk, Greetly can print custom ID badges the moment a visitor checks in. Badges feature the visitor's name, photo, host, timestamp, and any other relevant information.
Why Is Visitor Management Important?
The traditional, paper-based visitor management systems that were used in the past are no longer an effective means of keeping track of guests. Besides not being private, they were impersonal, required manual data entry to digitize, and generally were time-consuming and difficult to manage. What a waste.
Modern and comprehensive virtual receptionist software, such as our solution at Greetly, can provide your facilities and entire organization with numerous benefits. Here are several major advantages why all businesses today should replace their legacy processes and use a digital sign in app.
It Reinforces Your Brand
Modern visitor management software applications provide organizations with a way to reinforce their branding from the moment a guest enters their reception area. Greetly will only show your brand logo, colors, and otherwise met your branding guidelines. In fact, all text can be customized to showcase your brand tone and personality.
Impress Your Visitors
Was it Albert Einstein who said you only get one chance to make a great first impression? Maybe he was too busy working on his theory of relativity, but it's still very accurate. And especially true for brands that aim to provide their guests with unique and memorable experiences. No matter the size of the organization, an ideal visitor management solution can provide them with the ability to make professional, lasting first impressions for everyone that enters their premises.
Improved Office Efficiency
Visitor management solutions such as our Greetly platform allow users to create and design unique workflows. With features such as custom visitor check-in process flows, lightning-fast host notifications, being able to create badges, maintaining compliance, capturing digital signed NDAs and other documents, and creating and pulling reports check-in times can be significantly reduced.
Preregistration forms may even be used and sent to third parties before their scheduled appointment to further streamline the whole check-in process. After completing the preregistration processes on their own time and devices, visitors that arrive on-site can skip the wait and only need to scan a QR code to complete their check-in.
Enhanced Data Security
To make sure that sensitive company information remains confidential and secure, visitor management system settings can be configured to limit data access visitor data. Forget the old paper logbook you would flip through to see who else was onsite, Greetly offers best-in-class user privacy, data security, and GDPR compliance. Not only can visitors not see who entered before them, but with different user roles, Greetly can restrict visitor information to certain staff members, like management, admin, and security personnel. This restriction of information can help you prevent potential breaches since only a few, trusted individuals can access personally identifiable information (PII).
Modern Reception
There is a huge difference between utilizing the outdated guest log and a comprehensive visitor management system. Not only is the latter more convenient and easy to use, but it's also more efficient and effective overall.
Reduced Waiting Times
The host notification feature of visitor management systems can effectively reduce the waiting times for organization visitors. These instant notifications are extremely useful in modern visitor management for both the hosts and visitors alike. With media options such as notifications through text and email, companies can stay updated with their visitors while providing them with several communication options. This allows your team to be notified even when they are away from their desk.
Better On-Site Transparency
With automated third-party interaction records as well as check-in data, organizations can develop insights that they can use internally and externally. For instance, authorized staff can create various reports according to the capabilities of the system and the information obtained.
Such reports can be beneficial in a situation where on-site arrival and departure from secure locations are necessary. On-site transparency can be improved particularly when each visitor can be scrutinized based on how many times they entered and left and whom they met within the premises.
Efficient Contractor Management
Managing contractors isn't always a walk in the park, especially where time-on-site and access levels are concerned. In most instances, traditional visitor management procedures simply trust contractors to stay within areas where they are authorized without any means to enforce it.
With a modern visitor management solution, businesses can easily configure their systems to cater not only to their staff and clients but also to third-party contractors. Authorized personnel is provided access to vital details within the system to ensure that all contractors are compliant with the organization's process to ensure greater physical security.
What is Zapier?
Zapier is a platform that allows you to connect the apps you already use... To pass data between your existing software stack.
Historically integrating your software took weeks or months. Now you can move data between your apps in minutes, even if you have no technical skills.
Pretty much any data automation you can think of, you can now achieve thanks to Greetly and Zapier.
How can I use the Greetly<>Zapier integration?
There are countless sign in app automations. Use our templates or configure a new zap from scratch.
Some ideas:
Send visitor information to your CRM database, like Salesforce, Hubspot, and Mailchimp.
Create a new row in a Google Sheet or Microsoft Excel spreadsheet when visitors check in.
Create a new job candidate in your applicant track system.
Send a post-visit survey through Survey Monkey.
Add, change, or remove a coworking space member into your Greetly user directory when you make changes in essensys, Officernd, or Optix.
If you can dream it, Greetly and Zapier can automate it.
How much does Zapier cost?
Zapier offers a variety of pricing plans based on how many integrations you create, how many data points you require, which apps you wish to use, and how many team members are in your account.
Blah blah blah on all of that, most Greetly clients can take advantage of a free Zapier account.
The Zapier integration is included with Greetly Pro and Enterprise visitor management plans.
How do I get started with award-winning visitor management?
Click here to instantly schedule a free, no-obligation demo. Someone from our team of account managers will learn about your needs and then customize Greetly to achieve them.
What types of companies use Greetly?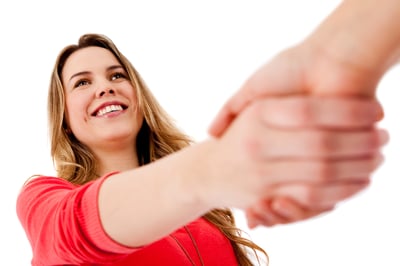 We are proud of our diversity. Greetly serves work environments in 24 countries and their visitors use our product in 42 languages.
A handful of the organizations that use our visitor management software:
Financial services offices
Recruiting firms
Logistics leaders
Coworking space pioneers
Ad agencies
And the federal government, including the United States Air Force.
Experience Automated Reception Bliss
See what Greetly can do for you with free demo. One of our office management software experts will make sure they understand your reception needs and show you how to customize Greetly to perfect achieve them.