Let's play word association… When we say "visitor management", you should think "productivity". A digital visitor management system has the power to create large increases in working time for your employees. Your next thought should be "visitor experience". Automating visitor management creates great, consistent first impressions. This matters when hosting prospective customers or employees.
Digital visitor management systems have revolutionized small businesses. The cost of paying a dedicated human receptionist is out of the reach for many businesses. Early adopter are reaping the benefits. Greetly, an affordable iPad receptionist app, that has received a lot of attention and critical acclaim for its smart features and intuitiveness.
What is a Visitor Management System?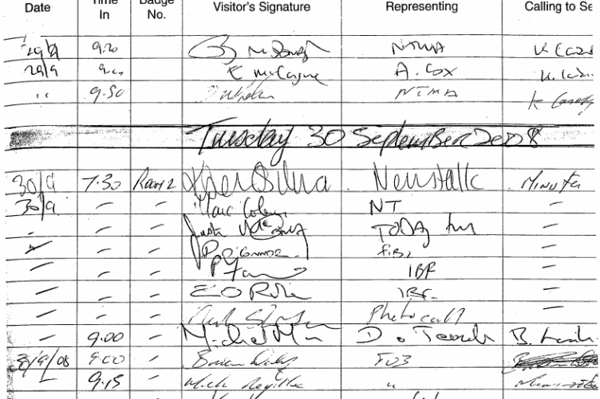 Top benefits of digital visitor management:
Improved data accuracy: Ever flip through your paper visitor log? Good luck figuring out who stopped by earlier today if you needed to. Last year? Forget about it. An iPad check in app captures visitor information legibly. Visitor information can be retrieved from anytime. Even in the middle of an emergency.
Privacy: Paper visitor logbooks make it easy for visitors to see who came before them. This is a violations of your organization's privacy. The same can be said for your visitors. Sales reps often flip through the book to see which competitors came before them.
Capture visitor exact entry and exit times: Digital visitor management systems can even take photos so you have a visual record of your visitors. They will also note the exact time of arrival and departure from your facility.
Multiple employee notifications: Once a visitor has signed-in, a smart iPad reception app like Greetly will notify the employee. In the past, a receptionist might call an employee at their desk. But what if they are at a meeting, or momentarily out of the office? Greetly can notify employees by voice call, text message, email and Slack simultaneously. Notifications are sure to reach employees by their preferred method.
Fast: A virtual receptionist works fast. Visitor check in takes seconds. And employee notifications are sent instantly. The date is added to the digital visitor log just as quickly.
Improves your brand image: Visitors are sure to be impressed by your highly visible office automation. They will immediately associate your organization as tech savvy and innovative.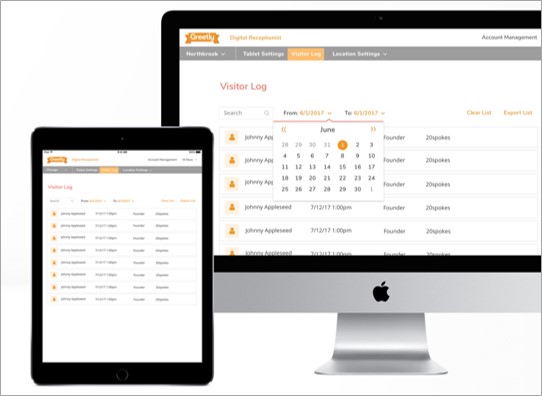 Conclusion
A digital visitor management app is a smart investment. The cost is small. The benefits are many. Your company's productivity and perception will rise. Net: It will transform your business and make you a star.