Even if your company has "no visitors", your reception area is probably busier than you think. You probably have the post office plus two or three additional delivery services each day. With 10% of workers using lunch delivery services at least once per week, there are probably multiple food and catering deliveries. And, of course, meetings with customers, vendors and prospective employees.
When someone is roaming your workplace, how do you know whether they should be there there or not? The answer is simply - a visitor registration system that captures visitor photos.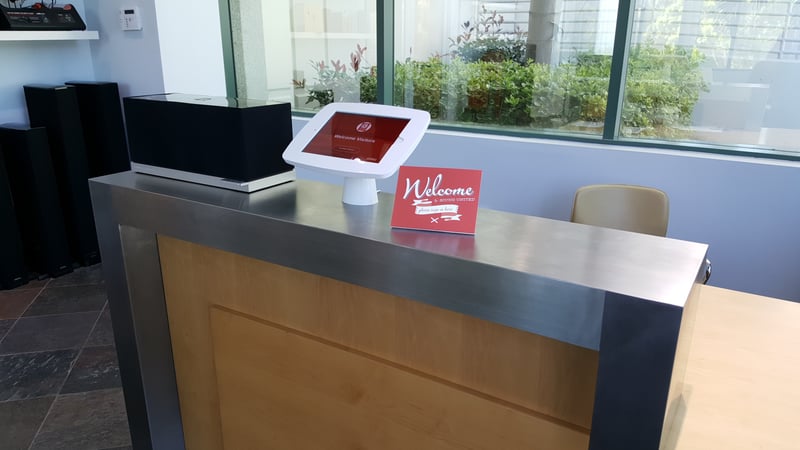 The Many Benefits of Visitor Photo Capture
Safety and security
Workplace security is more complicate than ever. You need to protect people, equipment and date. You need to know, at a glance, whether someone you do not recognize is invited into your office or not. For increased security, all non-employees should be given visitor badges indicating the name of their host and the check-in time and date. Badges should be collected when the visitor leaves, preventing use beyond the time they are approved to be on-site.
Provides Peace of Mind in Case of an Emergency
If there is an emergency evacuation of your office - and we hope there never is - the photo capture feature allows your office to have a record of any guests who were in your space. This will help rescue personnel if photos are needed. If your company already has emergency evacuation procedures in place, Greetly's ability to photo capture visitors can be integrated into those policies.
Identification
Familiarity has a major impact on creating great first impressions. You and your employees will always be able to identify and warmly welcome the correct person, first try, in the lobby. This can be done by emailing a copy of the visitor's photo to the team member as part of their email or Slack notifications.
This can also be helpful if your organization hosts a lot of job interviews. Capturing the individual's picture allows human resources professionals the opportunity to ensure that the person arriving for the interview is the person they expected to see. This adds a simple, seamless layer of vetting to your process.
Reference
You can keep an accurate visitor logbook to know visitor count, frequency of visits and duration of stay.
Awareness
It is a subtle thing, but having their picture snapped, upon entry to the facility, will make a visitor more aware of their behavior. Similar to how police body cameras are improving behavior, capturing visitor photos sets a tone that your company takes itself, and the safety of everyone in the building, seriously.
How to Capture Visitor Photos
Despite all of those benefits, setting the right tone while capture your visitors' photo can be tricky. You should do so in a manner that makes you and your organization appear approachable; most companies do not strive to send the message that they put security standards over being personable. So explaining the realistic reason for doing this can put your guest at ease. This can be done by:
Don't make it awkward for your employees. Visitor check-in apps will automate the visitor photo process.
Keeping the emphasis on "company security" light. Don't send out alarming messaging about this element of your visitor management system. Tell employees and visitors this is a simple measure for "everyone's safety".
Making the process fun and lighthearted. An example could be "creating a souvenir" for the guest or showing off your new webcam or iPad skills.
Today's "selfie culture" should make even a tongue-in-cheek explanation possible, if desired. "Let's show Ann your new haircut before she comes down." Or, "Here, how about you give me your best selfie."
This can also be reciprocal. Your visitor management system should show the guest a photo of the employee they are visiting with, further setting them at ease.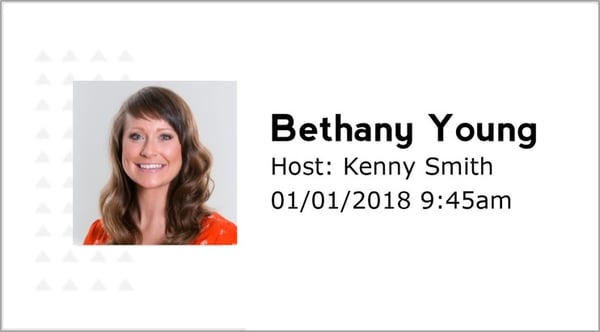 Conclusion
Simply put, your office has a lot of visitors. Both employee and visitor name badges are vital to keeping everyone comfortable and safe. Not only do they help distinguish one from another, they identify people who may have gained access outside the proper procedure (allowing you to pinpoint the weakness in your visitor management system). Visitor photos also help employees create warm and positive first impressions.
Capturing visitor photos does not need to be awkward. They modern approach to visitor registration is a self check-in app, which will take photos during the sign in process. Since they can also send visitor notifications, capture NDA eSignatures and create a legible visitor logbook for just a few dollars a day, consider making a digital receptionist central to your visitor registration process.