Visitor Management System <> essensys Operate Integration
Connect Your Visitor Management and Coworking Space Software Software for Successful Automation
essensys was founded to help coworking with cloud-based automation and self-service. Hey, that sounds familiar!
That's why Greetly is the exclusive visitor management partner with essensys. Our direct integration allows you to automatically create and remove host user accounts in Greetly when you onboard and offboard members in their Operate space management software.
Integrate essensys With Greetly to Put Your Virtual Receptionist on Auto-Pilot
Whether they use a self-service kiosk or Greetly's pioneering touchless visitor registration software, the moment a guest completes their registration employees will receive host notifications. And since your team lives on their smartphones, using Google Chat to receive reception alerts means they'll know immediately when their guest or delivery has arrived.
Update Once, Update Everywhere
You already use essensys Operate to effortlessly onboard and manage your members. When you connect essensys with Greetly and managing your Greetly host list becomes, well, it becomes something you don't even need to do anymore.
When you add a new member -- or. even better, a bunch of members with a new, major client -- in Operate they will show up in your front desk check in system virtually immediately. When a member leaves the space they are gone as quickly. Name or contact info changes, yes, you guessed it, they automatically sync with Greetly.
Beloved Visitor Management
Greetly is honored to be used by coworking spaces around the world. From the biggest chains to the best independents. Our software is used in 24 countries and visitors check in using Greetly in 42 languages! (Did we mention we speak every language?).
Instant
Chat
Message Reception Alerts
Greetly handles everything from members' visitors to space tours to food and package deliveries. Whether they use a self-service kiosk or go touchless, Greetly sends instant reception notifications so everyone is handled like the most important VIP. Each member can choose their own custom notification preferences. There are no apps to download, we send alerts straight to their smartphones via voice call, text message, or email.
Mailroom Management Application
Greetly is the only visitor management software that comes with complementary mailroom management software. Yes, that same member database that syncs with essensys Operate also keeps your mailroom fast and efficient. With Greetly's Digital Mailroom you can check packages in, send instant member alerts, and track everything in your cloud-based visitor log. This is efficiency on top of efficiency.
Download Our Digital
Receptionist Checklist
Greetly provides an easy-to-use digital receptionist checklist to help you find what you need in a visitor management system. Fill out the form below and you'll receive our checklist immediately.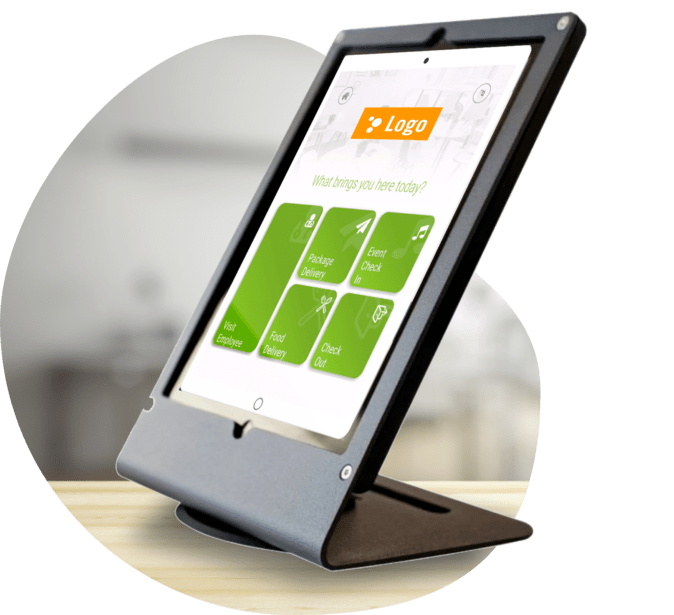 Connecting essensys Operate With Your Virtual Receptionist Software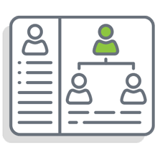 Integrate Greetly with essensys
Setting up the integration is easy. You can also work with our 24/7/365 support team if you need assistance.
You'll never need to manage members in Greetly, the essensys sync takes care of everything.

Fast Chat Reception Alerts
When a tour group, visitor, delivery, or anyone registers using your front desk software, reception notifications are sent per member preferences. Or, when you check in a delivery for that member.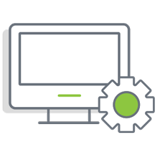 Build Your Marketing Database
Everyone who visits your space is a potential member. Greetly can send a thank you for visiting, or a link to a survey. Use Greetly's cloud-based visitor logbook to grab visitor information and add them to your marketing database (in essensys).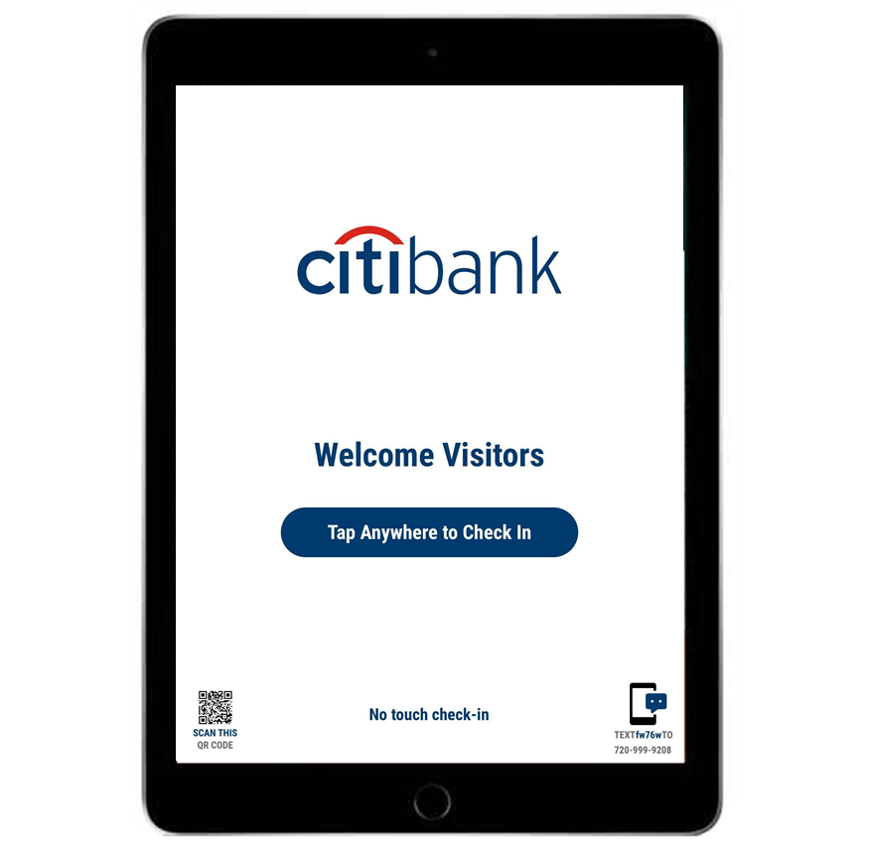 Greetly + essensys = Modern Visitor Management
Greetly is focused on a great visitor management experience. Not only for your guests but also for your admin. We know you are busy working towards your mission.
That's why we've partnered with essensys. But that's just one of the features that make Greetly beloved by coworking spaces around the globe.
Greetly's award-winning software keeps your workplace efficient thanks to:
Multilingual so visitors are comfortable checking in
Touchless visitor registration
Take member and visitor temperatures
Electronic signatures on waivers or other documents
Visitor photos so members can greet visitors with a warm welcome
Printing visitor badges at events
Digital mailroom software
So many more we would run out of bullet points if we listed them all!
What is essensys and who uses it?
According to our partners:
Since 2006, essensys has provided the software and technology for hundreds of office space providers and more than 20 million sq ft of flexible office space.
Like Greetly, essensys Operate offers is a cloud-based application. Gee, we have so much in common.
How much does the essensys Operate integration cost?
Greetly's exclusive essensys integration comes at no additional cost. That's right, syncing your user list and automating your visitor management software is included in all Greetly subscriptions.
How do I set up the Greetly<>essensys integration?
How do I get started with Greetly's award-winning visitor management?
A coworking pioneer and a smart cookie? We are proud to know you.
Click here to instantly schedule a live software demonstration. During this no-obligation meeting, a Greetly account manager will take the time to understand your reception needs and customize Greetly so you achieve them in spades.
Who uses Greetly?
Hundreds of coworking and shared workspaces in every corner of the globe. Including industry leaders like JLL, Office Evolution, Venture X, Industrious, and Pacific. Plus our favorite locally-owned independents. And even municipally-managed spaces by progressive locales.
Not just for coworking spaces, Greetly is also beloved by:
Financial services firms
Staffing agencies
Logistics leaders
Ad agencies
And the federal government, including the National Science Foundation.
Try the Coworking Industry's Best Management System
Experience Greetly free with a no-obligation demo today. During this personal demo your dedicated visitor management solution specialist will take the time to understand your share workspace reception needs and to customize your digital receptionist to perfectly achieve them.