Greetly News
Top Reasons To Switch To Virtual Management App For Your Hotel
Six tips to review how virtual management apps work and why they are so helpful for hotels and virtually any workplace.
---
Originally published by Real Wealth Business. Reposted with permission.
---
It's no secret that the hotel business has changed significantly over the years.
To keep up with your competition, you have to be able to adapt quickly and efficiently. One of these ways is adopting new technology that can help make your life easier while managing more guests.
Virtual management is a cloud-based platform that streamlines the entire hotel management system. According to the latest research study by Facts and Factors, the global visitor management software market is anticipated to reach over $2724.42 million by 2028.
Let's look at why it's popular and why you should switch to a virtual management app.
Top 6 Reasons To Choose Virtual Management App For Your Hotel Business
1. Create a Great First Impression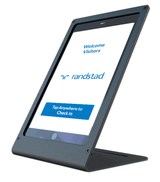 A virtual management system allows you to quickly respond to guest requests and questions from anywhere, at any time of day or night.
When a visitor asks about local attractions or transportation options at 11 p.m., you don't have to worry about waking up an employee or calling back later.
Instead, you can log into your hotel's virtual management software and instantly respond with all the necessary information.
2. Enhances Customer Service
You know customer service is a crucial factor in the success of your business. You work hard to ensure that every one of your guests has a pleasant stay at your hotel, but if you're using an outdated management platform for your hotel business, it can be challenging to provide excellent customer service.
A virtual management app provides instant booking confirmations, allowing you to immediately let customers know when they have booked their stay with you.
It also allows them to manage their booking details and make changes as needed before check-in or during their stay should something come up that requires attention from the front desk team.
Condor Ferries reports that 66% of millennials book their trips using a smartphone, which means it's best to have a virtual management app to increase customers and revenue. It also helps in offering a pleasant booking and stay experience for most of the crowd.
3. Paperless Visitor Management System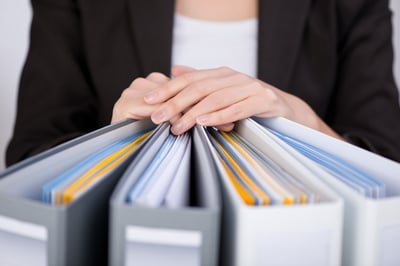 A Visitor Management System (VMS) is a paperless system. As the name indicates, it manages all your visitor details and records in digital format. Thus, there are no printed vouchers or guest registration forms involved in the process of managing visitors.
The VMS software is cloud-based and runs on an integrated database server. It has a sophisticated back-end structure that allows you to manage thousands of visitors without any problem whatsoever.
4. Helps in Storing and Managing Visitor Data
Another advantage of using a virtual manager is storing and managing your guests' data in one central repository. It helps you to keep track of all the information related to your hotel business, including sales reports, statistics, and guest feedback. The data will be secured and accessible only to authorized users, so unauthorized people can't access it.
This way, you won't have any problem getting access anywhere from anywhere at any time with ease. The best part about this is that you can generate reports based on whatever criteria you want from the stored data. You don't need to visit each department separately to collect information manually. Instead, you can pull out reports on demand whenever required.
5. Security Enhancement for Visitors and Employees
As per Ponemon and IBM Security's 2022 global case study, the average cost of a data breach in the hospitality industry from 2021 to 2022 was $2.94 million. Virtual management apps for hotels offer security enhancements for both employees and visitors.
Visitors can be managed safely, as the app allows you to track and monitor their location. Employees are given access only to the areas they need to reach, avoiding unnecessary movements within the building.
6. Digital Check-in and Check-out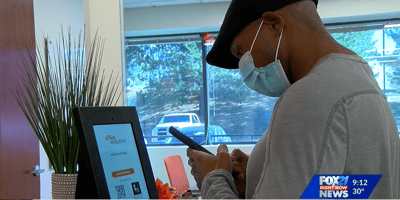 One of the most common practices in a hotel is check-in and check-out. Most hotels have a long, hectic process at their reception desk that involves filling out forms, waiting in line, and worrying about lost or stolen cards. With digital check-in and check-out, you can avoid all that hassle by scanning your guest's room key through an app on his phone.
This way, there will be no need to stand in line and fill out papers at the reception desk. You can take a quick photo of the room number with your phone and save it for later use. Furthermore, having a paperless system means you don't have to worry about lost receipts because everything is done digitally.
Switching to a Virtual Visitor Management App is a Boon to Your Business
Switching to a Virtual Visitor Management App is a boon to your business. The use of these apps helps in enhancing customer service, storing and managing visitor data, security enhancement for visitors and employees, and digital check-in and check-out.
A virtual manager is an efficient tool that helps you manage your team members or staff at different geographical locations. It allows you to hire the right people for your business and keep track of their activities by monitoring their time input through the app.
It also helps you make quick decisions when required, providing all the relevant information about your organization's operations in one place.
Conclusion
We hope this article has helped you understand how virtual management apps work and why they are so helpful for hotels. Virtual management apps help improve efficiency and productivity at all levels of your business, allowing you to focus on what matters most, running your hotel.