Greetly News
Why You Need to Ditch Manual and Switch to Digital Visitor Management
Why your workplace should make the switch from manual check-in processes to a digital visitor management system
---
Originally published by smartbusinessdaily. Reposted with permission.
---
Before automated systems were developed, most hotels required guests to check in by hand. These setups typically involved a receptionist or guard waiting by the door to greet and direct guests.
Visitors filled out a paper logbook with their information. But human capital investment, loss of privacy, and incapacity to create data are just a few reasons why this method is no longer relevant.
Because of recent technological developments, digital receptionist software has become widely popular, and a lot of businesses are adopting it.
In fact, the visitor management software market is expected to grow at a compound annual growth rate of 21.1% from USD 652.01 million in 2021 to USD 2056.8 million by 2027.
Such software is used by businesses to greet guests, record their information, route them about the building, and keep tabs on their whereabouts. The use of virtual receptionists has been shown to save time and money.
As its name implies, a visitor management system keeps track of who comes and goes from a building. If you are not already convinced, here are 5 reasons you should ditch the analog method and use virtual management software for visitors instead:
Build Strong Initial Impressions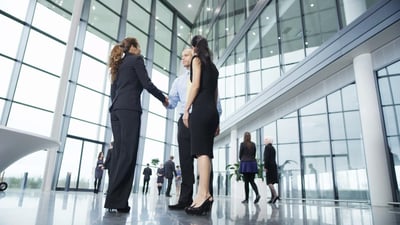 The first impression your business makes on guests depends on how you greet them and direct them around the building.
With a virtual visitor management system, registering guests is quick and easy. For instance, when entering the building, visitors are directed to the reception desk, where they can enter their details into an electronic kiosk.
Users of all technological prowess levels will appreciate the site's user-friendliness. In just a few seconds after a visitor arrives, the system can verify their identity and alert the host after a visitor arrives. This might be done via text messaging, email, or even Microsoft Teams.
Companies understand the importance of leaving a good first impression. As the research shows, it goes a long way in forming the overall perspective.
Guests' sense of security and satisfaction is enhanced by a digital check-in system, which also serves as a helpful map and directions, adding to the positive impression made upon arrival.
Minimize Overhead
The average salary of a receptionist in the United States is over $41,000 per year. Due to the high cost of employing a receptionist, the inevitable manual errors, and having backups available, traditional techniques of visitor management can quickly add to your costs. And in the current climate, it could be challenging to find and hire one.
Eliminating the need for a receptionist with a self-service sign-in system can save money and a whole lot of time. Having a streamlined sign-in procedure in place also frees up staff members to focus on more challenging issues rather than greeting visitors. Instead of worrying about keeping an eye on the lobby, direct your employees' efforts toward your company's growth.
Constant Protection Around The Clock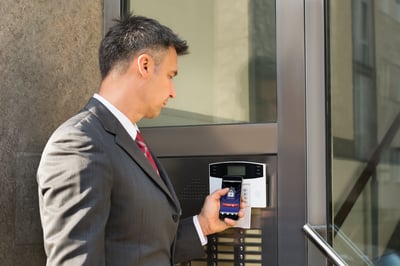 Any visitor tracking software worth its salt will keep working even when you're not there, allowing you to monitor who comes and goes. This implies that you can monitor any suspicious activity, such as theft or espionage, and prevent unwanted guests from entering restricted areas.
Keep data of your guests as they arrive – he or she must sign in with basic information such as name, date of visit, the reason for visit, and host. Photos and digital signatures can be collected as part of the registration process to help keep track of guests.
You need a robust visitor management system to collect and retain this information safely.
Everyone Will Follow The Rules
In order to make sure everyone follows the regulations and abides by the law, use visitor management software.
In contrast to dealing with a human receptionist, the visitor is solely responsible for ensuring that he or she possesses all necessary documentation and satisfies all admission requirements. Otherwise, they will not be able to enter.
In addition, the visitor management solution will keep tabs on everyone's whereabouts and provide data on their activities to guarantee that visitors keep to designated areas and that workers show up to work every day.
Maintain A Safe Environment In The Workplace
Strive for the highest level of safety for your staff as a company. Access control from a visitor management system restricts visitors' movement to non-public areas, thereby increasing your facility's security.
The system will check the visitor's credentials and history. There will be no security breaches caused by visitors on the watch list entering restricted areas.
Every year, around 2.8 million non-fatal workplace accidents and injuries occur in the private sector of the United States. This can be avoided and reduced by simply using tools that keep everyone alert. For example, in the event of an evacuation, such as in the case of a fire, a good visitor management system will notify all staff and guests.
All the fire safety manuals emphasize the importance of alerting people as early as possible to reduce the damage. The visitor management software helps you do just that.
As we learned, a robust visitor management system that is up to the task of signing people in can also accommodate guests, such as delivery vehicles, who arrive at your location outside of normal business hours.
In addition to creating a safer workplace, a powerful digital receptionist can keep tabs on guests, free up staff time and energy, collect and store information, and welcome guests in a more streamlined manner.
All things considered, a well-implemented visitor management solution may boost efficiency and help your business succeed.