Visitor Reporting and Analytics
Gain valuable visitor insights and easily pass audits with ad hoc or automated reporting.
Greetly admins can use data to make smarter decisions about your visitor management systems and processes. Using Greetly's cloud-based visitor logbook you can run reports from any device at any time. Customize reports, save them, and even schedule reports to be sent to you and your colleagues by email.
Whether you need to run a one-time report, to pass an audit, or want the information you need to make better business decisions, Greetly is ready to work for you.
The World's Most Customizable Visitor Reporting System
Greetly developed the world's most customizable visitor sign-in software so your organization can achieve your mission. That means using visitor data to maximize your operational efficiency and productivity. This is especially important in a hybrid work environment when employees are coming and going as needed. Always create the best visitor experience with Greetly.
Completely Customizable
Greetly is the world's most customizable visitor management system. So our reporting must match that - and it does.
You can customize visitor reports with any information Greetly collects, across any date period, and many more variables. So whether you need to know who visited the sales team yesterday or everyone that came in August, with Greetly, creating, saving, downloading, and automating any report you need is a few mouse clicks away.
Identify and React to Visitor Traffic Patterns
Do you know which visitors are in your office right now? What are the most common arrival times? Or what delivery services come more often?
This information is vital to keeping your people, assets, and intellectual property safe. It can also grow sales by putting this valuable information in the hands of your sales team, recruiters, procurement department, and business partners.
With Greetly all of this information is at your fingertips allowing you to make smart decisions about workplace utilization and your visitor management systems.
Maintain Compliance and Pass Audits
Whether it's an internal or independent audit, whether for internal controls or in order to meet regulatory requirements, or even just to understand how hybrid work is working out, you need to stay on top of ever-changing laws and policies.
Greetly's visitor analytics feature brings the burden of passing audits to near zero! You can build and save custom reports in a matter of minutes including host names, contact info, government-issued ID, electronically signed legal documents like NDAs, consents and waivers, safety questionnaires, check-in and check-out timestamps, and any other information your digital reception collects.
See Signed Legal Documents and Visitor Photos
Greetly's visitor management system can collect electronic signatures on one or more nondisclosure agreements (NDAs), waivers, consent forms, or other legal documents during the sign-in process. Documents with eSignatures are immediately converted into PDFs, and timestamped with the signature date, time, and location.
Greetly can also capture visitors' photos when they check into your workplace. And, for that matter, we can have guests answer questions, for example, passing your organization's health or safety questionnaire.
Greetly's cloud-based reporting feature makes all of this available in a few clicks.
Save and Automate Reports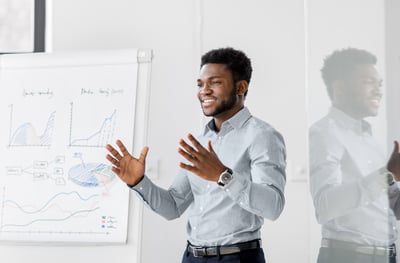 Once you build the reports you need to get the insights that help run your business, you can save them for future use. Even easier, you can have them sent straight to your inbox, and other teammates, on a scheduled basis. Whether you wish to review your data daily, weekly, or monthly, Greetly will automatically generate the exact report you need and send it.
Download Our Digital
Receptionist Checklist
Greetly provides an easy-to-use digital receptionist checklist to help you find what you need in a visitor management system. Fill out the form below and you'll receive our checklist immediately.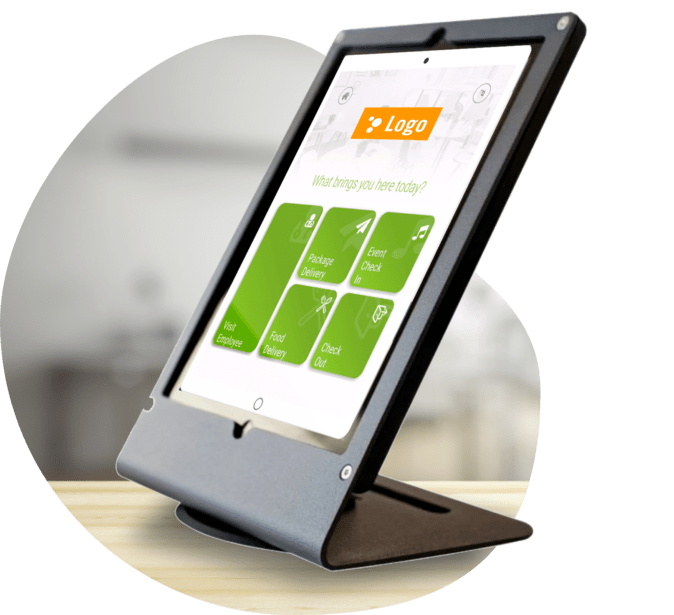 How to Sync Your User List With Google Workspace
Visitor and Employee Check-In Data
Want to know visitors arrive? What about an individual employee? Greetly's visitor log gives you all the data you need to operate a productive business.
Customize reports to get the exact information you need. Then download it as a PDF or CSV. And save those reports so you can see them again later, and schedule them to be sent to your inbox.
Visitor Analytics = Reception Success
Greetly is focused on giving your firm the best visitor management experience. Not only for your guests but also for your admin staff. We know you are busy working towards your mission.
Highly customizable visitor reporting is just the tip of the iceberg. Greetly's award-winning software keeps your workplace efficient thanks to:
Highly customizable visitor and employee check-in workflows
Preregister visitors while creating a calendar invite
Integrations with Azure, AD, Google Workspace, Teams, Slack, Zapier, and others
Fully multi-lingual
Electronic signatures on waivers or other types of legal documents
Visitor photos and badges
Touchless visitor check-in
2-way communications between hosts and visitors, like chatting with your Uber driver
Digital mailroom software
24/7 support
So many more we would run out of bullet points if we listed them all!
What kind of reports can Greetly run?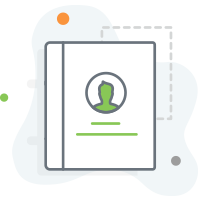 If Greetly can collect the information you can turn it into a report. And since Greetly is the world's most customizable visitor management application the world is your oyster.
Visitors by minute, hour, week, month, or longer
How visitors answered a safety questionnaire
Visitors with photos
Visitors the signed legal docs
You get the Picasso
Can I send visitor reports to my colleagues?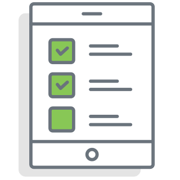 Yes! Use our standard reports or create your own.
Once the report contains the exact data you need you can download it as a PDF or Excel spreadsheet. Or, you can email it to yourself and others directly in the Greetly visitor log.
You can even schedule reports to be emailed. Schedule daily, weekly, or monthly emails.
How do I access visitor reports within Greetly?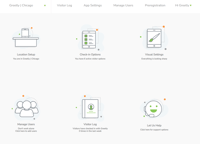 Visitor reports and analytics are available directly within the Greetly web-based admin portal.
After logging in you land on the dashboard. Click "Visitor Log". This cloud-based visitor register will put the world of visitor analytics in your sights. Your literal sights!
Try The World's Most Customizable Visitor Management System
Try Greetly free when you schedule a personal demo today. Our friendly team will take the time to understand your visitor management and reporting needs and show you how everything can be customized to make you the data hero.