Productivity Tips
What Is a Good New Year's Resolution for Work? | Greetly Visitor App
There are many benefits to having a business plan. These tools will help you build a business plan that guides your company to success throughout the year.
---
Productivity is never an accident. It is always the result of a commitment to excellence, intelligent planning, and focused effort. – Paul J. Meyer
With 2015 fast approaching, have you set New Year's resolutions yet? Nearly half of Americans (45%) make resolutions. Perhaps your personal goal is to lose weight, take the trip of a lifetime or just to dedicate less time to tracking Taylor Swift's love life.
But what about your professional life? Do you need a New Year's resolution for your career?
What about a New Year's resolution to grow your business? Maybe you already have a business plan in place. If not, the holiday season is a great time to build or review and update your business plan. Annual planning is a productive way to leverage the reflective nature of the holiday season and early part of the new year.
Benefits of a Business Plan
There are many benefits to having a business plan, regardless of the form it takes. The planning process:
How to Build a Business Plan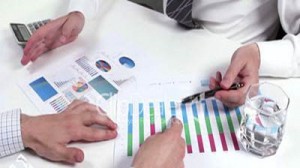 Countless online tools make creating, reviewing, and updating your business plan easy. LivePlan offers an interactive web-based tool for a fee. Entrepreneur Magazine and Microsoft provide a series of free business plan templates.
Whichever tools you use to create your business plan, it is important to involve others in the process. This helps bring a diversity of ideas. Participation also results in buy-in from your team.
Track Results Against Your Plan
Unfortunately the work isn't over when you get back to the office on January 2. Perhaps the biggest misconception about business plans is that you build it once. Or only when preparing for fundraising. Rather, you should consider your business plan a "living document".
Over the course of the year track results against your business plan estimates regularly. You will more quickly identify when you are off-course and to exploit unanticipated growth areas.
Conclusion
Having a business plan will help your company achieves its goals. If you aren't already using a business plan to guide your company, make building only your New Year's resolution.
From all of us at Greetly, we wish you a happy and healthy holiday season. And a productive 2015.
Photo credits: