How does your mental health therapy practice handle visitor management? When patients walk through the door, do they just wait, hoping and even praying that their counselor knows they have arrived? Do they sign in? Does a busy receptionist get distracted by other tasks – like billing – and forget to let the counselor know their patient has arrived?
Many mental health practitioners and their offices can greatly benefit from an electronic visitor management system. Today, many larger offices rely on receptionist to check patients in, and the patient waits – rather impatiently – to be called in for their sessions. Smaller office often have no check-in system at all heightening the patient's worries.
Electronic systems can make the whole process flow more smoothly for both the therapist and the patient. The advantages of such a system are many and worth exploring for most offices.
Patient Confidence
When a patient arrives for a counseling session, it is important to assure them that their counselor knows they have arrived. Nobody likes to be kept waiting, especially those who might have mental health needs. Think of all the times you've been at the doctor's office and sat in the waiting room for what seemed like forever. You might have started to wonder if the receptionist had even bothered to inform the nurse or the doctor that you had come in time for your appointment.
With an electronic visitor sign-in app, patients check themselves in. Doing so ensures the patient that their record is correct and that their therapist knows they have arrived. It is especially helpful if the digital system shows the patient a message saying, "Thank you for checking in. Your counselor has been contacted of your arrival." Since some systems are capable of automatically notifying the therapist via email, text message and/or Slack notification, your patient's can be confident their counselor knows they are there and waiting.
Accurate Records
How hard is it matching up your appointment books to your billing records? Do you have frequent late arrivals or no-shows? Using a digital visitor log included with the electronic visitor management system will help to reconcile your records for billing needs. The digital visitor logbook will show exact check-in dates and times.
While your appointment book might say that you have five appointments scheduled for Thursday, your digital log will show that your 2 p.m. appointment never arrived. When the time comes for billing purposes, your digital visitor log will show you accurate records of who was there and who was not. There is no accidentally billing a no-show and wasting the time associated with doing so. Bad data costs you time and money.
Not only is your visitor log helpful when it comes to billing purposes, but there is also a wealth of knowledge in the data analysis of the records. By cross-checking appointments with the logs, you can quickly see:
Who were the no-shows?
Who arrived late to their appointments?
If certain patients keep coming up repeatedly, the therapist has the data to back up the conversations that may result with the patient. Does the patient need a longer session time or a different time of day in order to arrive on time? Has the patient been missing court-mandated counseling sessions? Is the patient surprised at the bill due to the longer counseling sessions? Having digital visitor logs to reinforce the findings are helpful evidence.
HIPAA-Compliant
You all know that patient records must be collected and stored via HIPPA-compliant methods. Patient information is highly confidentially and need to be safeguarded for privacy and security purposes. An electronic visitor management system allows each guest to check in themselves. This has many benefits:
Confidentiality: The patient does not have to say their name out loud. If other patients are in the waiting room, no one overhears the name, reason for visit, or any other personal information. With no paperwork involved, they also do not leave a visible footprint of their check-in that another patient might see. This anonymity is vital – and reassuring for patients.
Reliable Records: The patient can quickly an easily confirm their contact information, reason for visiting and other information. If there is an error or a typo, they can fix it quickly and efficiently. Paper forms, on the other hand, require an office employee to retype all the information into your database. This invites typographical errors and can be especially difficult if the patient's handwriting is illegible.
Security: Electronic records are typically much more secure than paper records. Such files can be password protected, encrypted and otherwise made inaccessible from intruding eyes. Paper files in a file cabinet do not have the same sort of security. Even locked cabinets can be forced open.
If your practice has multiple therapists, your waiting room can be a busy place. Multiple electronic iPad receptionists can ensure that patients can sit and enter their information privately without worrying that another patient is looking over their shoulders.
Preregistration Capabilities
Your patients all make appointments in advance. Why not get the registration process started long before they arrive? With electronic visitor management, patients can get the process started to save time in the waiting room.
Pre-Send Information: A modern visitor check-in app allows therapists to easily preregister visitors directly from the admin portal, or even their own calendar. An email is sent to patients confirming their appointment, and it can include additional helpful information in advance of their appointment. Patients, especially first-time visitors need directions to the office, location of parking places and vital information about check-in procedures.
Emailed Registration Forms: Links for preregistration can be sent via email to patients. Allow patients the opportunity to gather pertinent information in the comfort of their own homes. This might include a reminder to bring their insurance card or records from other mental health providers. Without this reminder, especially if the patient is running behind, this could jeopardize the value of the entire mental health sessions.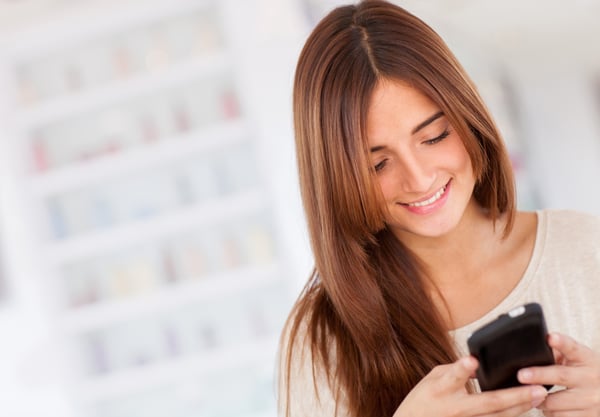 Comfortably Complete Intake Forms
The more advances visitor registration apps can send messages back to patients via email or text message. Once example commonly used is to text to first-time patients a link to intake forms. This allows the patient to complete these forms on their phone directly into the therapist's secure patient management system.
The benefits include:
Confidentiality: Once again, by removing paper from the equation, there is no chance for stray documents to be seen by the wrong people.
Legibility: Everyone can read and comprehend digitally completed forms. The patient's handwriting is removed from the equation.
Save Money: What happens with all of those paper forms anyway? In the old days it would be sent to a data entry specialist. Now they are scanned and optical character recognition is used to translate the data. Why bother spending human resources or computing power on that when patients themselves can enter information directly into your secure patient management software? Isn't every minute you can free up for billing money earned?
Summary: Easy, Mental Health Electronic Check In
Utilizing an electronic visitor management system for the patients at your therapy practice can make everyone's lives just a little bit easier. Patients can double-check their own information and feel secure they have been checked in. Office staff saving time on billing and other record-keeping tasks, while also having a wealth of data at their fingertips. Counselors and therapists, instead of worrying about how the office staff is doing their jobs, can do what they do best: focus on the patients.