Data Security
How Greetly's Visitor Management System Keeps Your Organization's Data Safe
About Greetly's Award-Winning Visitor Management System
Greetly is the only fully customizable visitor management system serving enterprise commercial clients and government entities across the globe.
Greetly's virtual receptionist software application manages visiting customers, vendors, interview candidates, deliveries, facility tours, scheduled entries and exits, and more. This modernization to office reception capabilities results in significant time and money savings for Greetly clients. The first touchless visitor sign-in app - which provides instant visitor notifications, collects e-signatures, and prints visitor badges. Greetly can be branded and customized to the unique needs of each work environment. Greetly's solutions are used by several brands including DHL, the Dallas Cowboys, Office Evolution Randstad, and the United States Air Force.
Greetly virtual receptionist software was named "Best ROI" by G2 and a Key Company within the visitor management space by QY Research.
Download Our Digital
Receptionist Checklist
Greetly provides an easy-to-use digital receptionist checklist. Besides visitor badges, what else should you look for in a visitor management system? Fill out the form below and you'll receive our checklist immediately.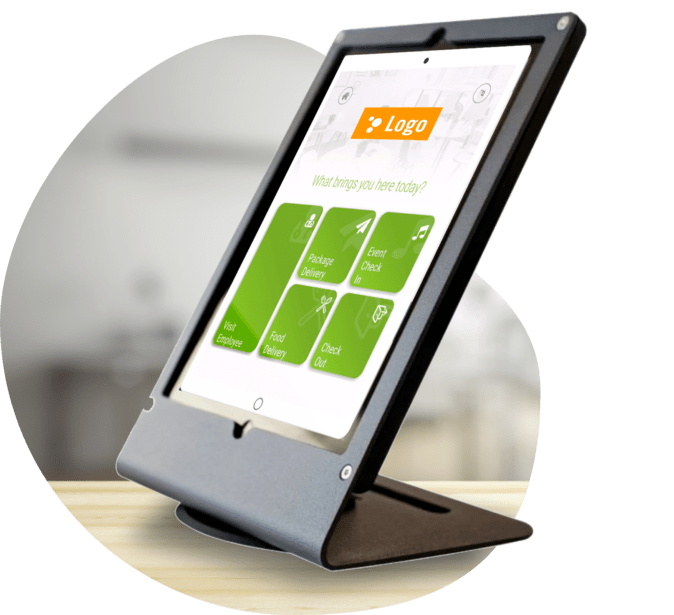 Greetly's Data Security Credentials
Greetly uses Heroku a Salesforce company as a cloud application platform. Heroku's physical infrastructure is hosted and managed within Amazon's secure data centers and utilize the Amazon Web Service (AWS) technology. Amazon's data center operations have been accredited under:
ISO 27001
SOC 1 and SOC 2
SSAE 16/ISAE 3402 (Previously SAS 70 Type II)
PCI Level 1
FISMA Moderate
Sarbanes-Oxley (SOX)
Additionally, Greetly uses PCI compliant payment processor Braintree for encrypting and processing credit card payments. Our infrastructure provider is PCI Level 1 compliant.
Privacy
Greetly has a published privacy policy that clearly defines what data is collected and how it is used. We take steps to protect the privacy of customers and protect data stored within the system. For additional information, please go to: https://www.greetly.com/privacy-policy.
Access to Customer Data
Customer data is access controlled. As part of normal operations, Greetly employees do not access or interact with customer data. There may be cases where we are requested to interact with customer data or applications at the request of the customer for support purposes, or where required by law.
Data Encryption
Greetly takes the security of your data seriously. We encrypt data in transit by Enable HTTPS for applications and SSL database connections to protect sensitive data transmitted to and from applications. Our data is encrypted at rest: stored files and data within databases are encrypted using industry-standard encryption and best practices.
Secure Coding Techniques
Greetly performs regular risk assessments and updates its threat model as the software evolves to accurately reflect and mitigate risks, such as arbitrary code injection, denial of service, or other incorrect behavior.
European Workspaces and GDPR Compliance
Greetly is proud to be the only organization in the visitor management category to be Privacy Shield certified. The EU-U.S. Privacy Shield Frameworks were designed by the U.S. Department of Commerce and the European Commission to provide companies on both sides of the Atlantic with a mechanism to comply with data protection requirements when transferring personal data from the European Union to the United States in support of transatlantic commerce.
Greetly also has all of the tools necessary so that your firm, our client, can be fully GDPR compliant. As a data processor, this includes the lawful basis of processing, consent, withdrawal of consent, deletion, access and portability, modification, and security measures. Read more about Greetly and GDPR compliance.
Contact Us
Questions? Greetly is here to help. Please contact us by email at success@greetly.com or by snail mail at Greetly, 1805 South Bellaire St, Suite 501, Denver, CO 80222.
Posted April 15, 2018; updated April 1, 2020
Greetly Integrates with Tools You Already Use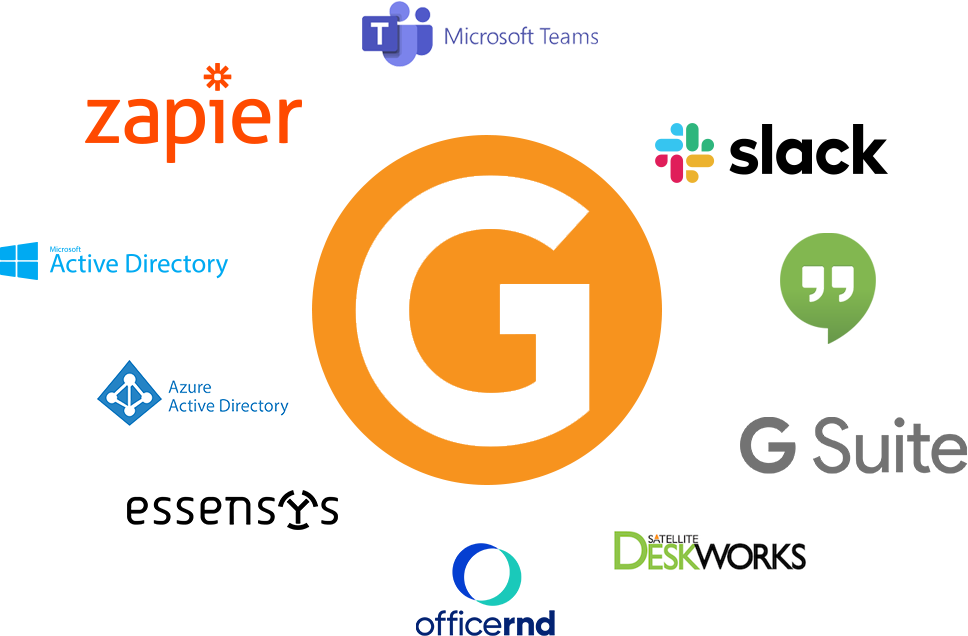 Try The World's Most Customizable Visitor Management System
Try Greetly free with a no-obligation demo today. This fully featured trial comes with 24/7 support to get you up and running quickly. Our 14-day trial allows you to test Greetly and show it to your VIP visitors.