Host Events Like a Pro
The Virtual Receptionist That Exceeds Your Needs
Remove the hassles from event registration and check-in. with Greetly, the app that makes event registration a breeze.
Meetups and events can help your company build a community, and that leads to customers, partnerships, and great employees. However, you dread the prospect of going over dozens of hastily scrawled visitor sign-ins and trying to input all the data.
Greetly's got this. Our flexible visitor management system can be used as an event check-in app. Greetly can take the names, contact information, and pictures of guests - and even print name badges. Finally, event registration made easy.

Touchless Event Registration Software that Takes Your Event to the Next Level
Automated Event Registration
Say goodbye to manual sign-in sheets and tedious hours of data entry. Greetly's visitor management system functions as a complete automated check-in app. Collect attendee names, emails, phone numbers and more quickly and conveniently.
Print Badges on the Spot
Greetly saves you time and money with the ability to print event attendee badges during the registration process. No more wasted resources on no-shows, and badges can even include photos for an additional level of event security.
Live Photo Capture
Greetly's live photo capture feature makes it easy to put a face to a name when reviewing event notes. While you're at it, capture electronic signatures on legal documents. Greetly's cloud-based visitor logbook is available to any authorized employee from any location.
Complete CRM Database Integration
Greetly doesn't just register event attendees and collect data — it makes it useful for your business. The app's cloud-based visitor logbook is available to any authorized employee. Visitor information can be added to your CRM database simply and conveniently.
Download Our Digital
Receptionist Checklist
Greetly provides an easy-to-use cloud-based digital receptionist checklist to help you find what you need in a visitor management system. Fill out the form below and you'll receive our checklist immediately.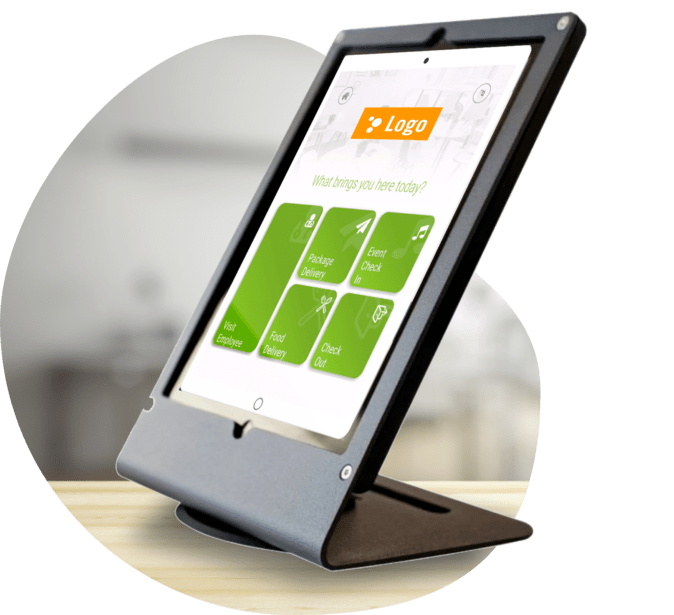 The Future of Event Registration - Today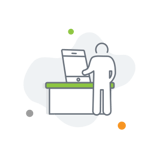 Attendees Conveneniently Sign in on a Check In Kiosk
Ditch the hard-to-read paper sign-in sheets and tedious data entry. Greetly will capture the names, faces and contact information of all your guests!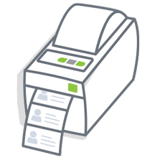 Don't spend hours pre-printing name tags and stuffing them into badge holders. Greetly prints visitor badges during the check-in process. No wasted time or materials.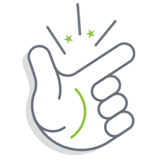 Greetly can connect to Zapier, your CRM database, and other common business tools you already use to enhance the value even further!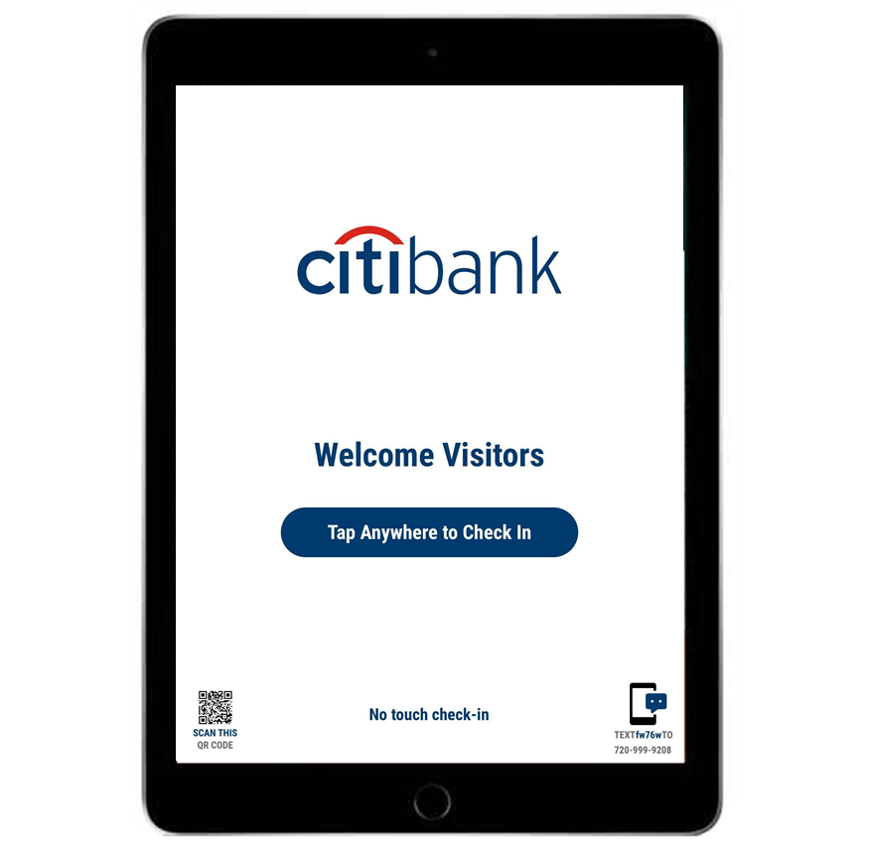 Greetly, The Check In App That Makes Your Events Succeed!
Greetly is the modern event, cloud-based visitor registration solution; an easy-to-use attendee self-service sign in application.
Greetly will give your event a great first impression because it is:
Touchless

Fast

Easy

Intuitive

Prints badges with photos

Takes photos

Captures electronic signatures on legal docs like waivers

Integrates with your CRM
Greetly Integrates with Tools You Already Use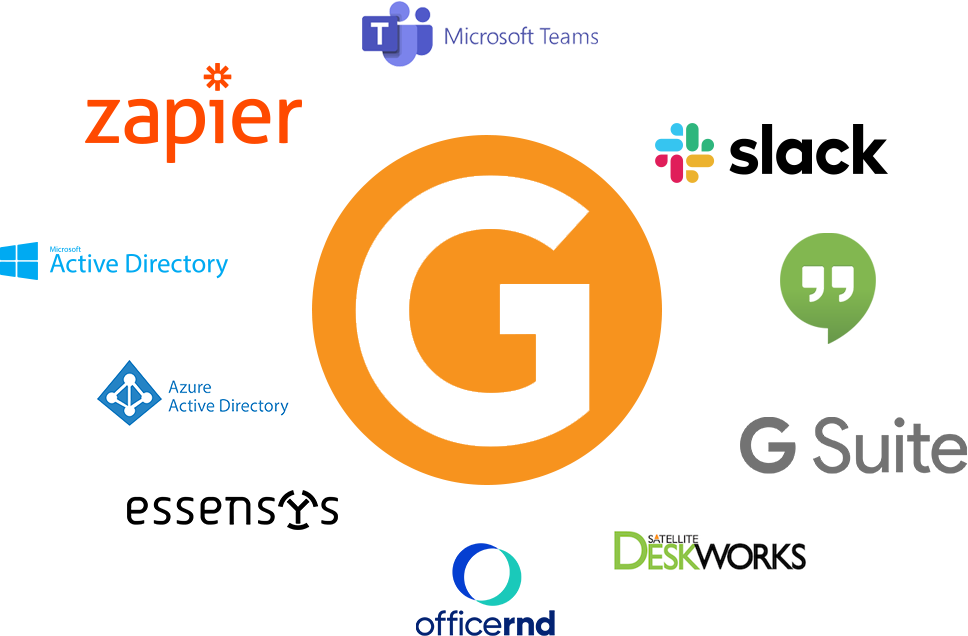 How do event attendees check in with Greetly?
When attendees arrive, they can check in using a kiosk (running an iPad or Android app) or on their own smartphone using our innovative touchess check in software. The application walks them through the check in process step-by-step.
Does Greetly offer notifications when attendees arrive
Yes. Greetly offers instant reception notifications. When your guests check into your work premises the host employee will be notified before you can even blink.
Depending on how you customize your workflows, one or more hosts may be notified.
Each host can choose their own notification preferences. Here are the common options:
Phone calls to a landline phone
Phone calls to a mobile phone
Text messages
Emails
Slack messages
Google Chat messages
Greetly also automatically sends all of the guest's information to your visitor log. Using Zapier we can send the information to other databases as well.
What are the benefits of cloud-based event check in app?
There are several benefits of using cloud-based event check in software:
Free upgrades with regular product updates.
All of your information is available anytime, anywhere. You can view visitor reports from home or on your mobile phone. This is especially valuable should you ever need to use Greetly's evacuation feature.
No on-premise servers to maintain.
Implement your visitor registration software with off-the-shelf hardware.
How do I get started with Greetly?
Click "See It Live" to take Greetly for a spin by requesting a free, no-obligation visitor registration demo. An account manager will take the time to learn your visitor management needs and customize Greetly to meet your branding and reception needs.
Can I customize screening questions?
Yes. Greetly is the most customizable visitor management system. Visitors will only see your brand and the check-in options that suit your reception needs.
Even better, Greetly allows you to customize the screening questions you ask at check-in. This can include drop-down lists, date pickers, phone number and email fields, checkboxes, open text fields.
Greetly can handle whatever you can dream up to keep your workplace productive, safe, and compliant.
Can I offer touchless visitor registration?
Yes. Greetly offers visitors the option to scan a code or click a link to complete touchless visitor registration from their own mobile phone. In fact, Greetly offered the first contactless visitor management system and we haven't stopped innovating.
Is Greetly a visitor registration application for iPad?
Well, some people have said that! Others call us a life-saver, but hey, we don't like to brag.
Greetly offers a Digital Receptionist application delivered by an iPad (or Android, or PC, or mobile phone browser), part of the complete virtual receptionist application.
Want to learn more? Click here to instantly schedule a demo of our award-winning software.
What are some ways to improve the visitor experience?
One way is to make check in and screening more efficient. Many companies rely on Greetly's award-winning visitor management system to do just that. When visitor registration, check in, compliance and health screenings are automated, reception and security staff can focus on higher-level work.
Another way to improve the visitor experience is to offer touchless sign in software. Some people don't want to use a shared kiosk or talk to a receptionist through a glass. They prefer to use their own smartphone to connect with their host.
Here is a more detailed article on steps for a great visitor experience.
See Award-Winning Customizable Visitor Management System
Try Greetly free with a no-obligation demo today. Meet your dedicated virtual reception expert and see if Greetly will give your workplace reception bliss.