Research
The 20 Best Room Scheduling Applications
An overview of room scheduling software and our list of the 20 best applications for your workplace.
---
In the era of hybrid work, all businesses that want to perform efficiently should have reliable room scheduling software at their disposal. After all, conference and meeting rooms are crucial for seamless internal coordination, employee productivity, and workplace success.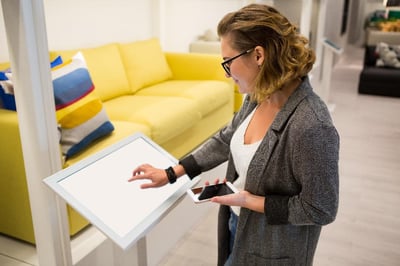 This is made evident by the fact that 40% of employees in big corporations waste 30 minutes per day searching for meeting spaces. Moreover, 71% of personnel waste time due to canceled or unnecessary meetings. On average, with employees spending more than half of their week in meetings, plus additional time preparing for them, it's important to reduce the administrative effort of flawless gatherings.
With so many options on the market, choosing a scheduling software that works best for your needs can be challenging, especially when the market is full of options.
We've rounded up the 20 best room scheduling software platforms to help solve your room meeting needs.
Skeeda
Room Scheduling Software For Your Business – What Does It Do?
Room scheduling software is a tool that helps manage, streamline and track how offices are utilized. While each room scheduling platform is different, they offer more or less the same functions, such as:
Enabling employees to book and schedule meeting rooms
Providing real-time insights into room status
Showing who occupies the meeting room along with the duration
Letting management examine analytics about meeting room usage
Who Uses Room Scheduling Software?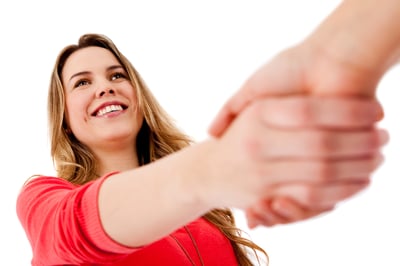 From a financial services firm meeting with high net worth clients, recruiting agency getting to know job candidates, a manufacturing plant meeting with key input vendors, or nearly every workplace can use meeting planning applications. As room scheduling software can be utilized for booking and scheduling workspaces to carry team meetings, client calls, team discussions, one-on-one sessions, and scrums, any company that wishes to operate efficiently and effectively can leverage the tool.
Meeting room software can further reduce administrative costs when you pair it with a visitor management solution. Reserve a conference room, preregister guests and send a calendar invite in a single mouseclick to streamline processes and boost workspace productivity.
How Does Room Scheduling Software Work?
With advanced systems for booking meeting rooms within offices, room scheduling tools go beyond Google and Exchange calendar capabilities. This latest software enables employees to book meeting spaces effortlessly without worrying about limited availability or double bookings.
In addition, it helps administrators and managers gain valuable insights into workplace usage. These insights can help a business improve the room-scheduling process further.
Room scheduling software can smoothly synchronize with other email and calendar tools, so attendees receive similar meeting notifications.
They also provide essential external hardware, such as touchscreen mini displays, to show in-progress meetings and upcoming events. Not to mention, employees can quickly check in and out using these devices.
These scheduling tools often have advanced administrative features like user permissions (for scheduling rooms), blocking slots for main events, handling space utilization, and visitor pre-registration.
In short, room scheduling tools can help remove the headaches of booking meeting rooms and improve workspace efficiency.
25 Best Room Scheduling Software Providers
Listed below are the 25 best room scheduling software businesses use to quickly schedule meetings or events online:
1. OfficeSpace Software
One of the best room scheduling software tools that work on Microsoft Teams, Slack, mobile, and desktop, OfficeSpace helps companies find and book rooms without hassle. Specially designed for companies delivering hybrid work environments, the platform provides interactive real-time floor plans that make room searching and booking a breeze.
2. Skedda
Skedda is one of the leading space-scheduling software used extensively by offices, venues, and facilities. It helps automate and streamline your booking and scheduling scenarios and provides the flexibility and power your company needs to run efficiently.
3. iOffice
iOffice is a one-stop conference room management software that helps eliminate all kinds of scheduling and booking conflicts to provide a seamless experience. The tool offers everything from real-time room analytics and availability to chat and calendar platform integrations.
4. Joan
Offering the best tablet system, Joan is an online meeting room booking system that allows businesses to book and schedule any space or room from anywhere easily. Connect chat and calendar, share room information, and get real-time insights to ensure a collaborative and efficient work environment.
5. AskCody
One of the best meeting room booking systems integrated with Outlook and Microsoft 365, ASkCody helps you streamline guest offices, meeting rooms, hotdesks, and more across several locations and time zones.
6. YArooms
YArooms is a robust web-based room-scheduling software that will increase your work, maintain room scheduling integrity, and streamline collaboration. You can easily integrate with Google Meet, Zoom meetings, and Microsoft Teams.
7. Tribeloo
Tribeloo offers the tools required to handle your hybrid workspace environment and bring employees together. It allows you to check in, extend, book, or cancel ad-hoc meetings from room displays.
8. MYBOS
MYBOS is a cloud-based, scalable facility management platform incorporating various scheduling features, such as booking presentation equipment and meeting rooms, alongside invoicing and maintenance tracking functions.
9. Cloudbooking
Hassle-free manage meeting rooms, visitors, resources, and catering in real-time with Cloudbooking. You can access the platform anytime and schedule rooms as it offers various integrations, from Outlook to Exchange.
10. TOPdesk
TOPdesk offers a simple yet effective meeting room booking system that helps you book rooms on the go. With its advanced, real-time dashboards, managers can monitor room scheduling and reports on desk tickets.
11. Clearooms
Get full control of the room and hot desk bookings with Clearooms. Guests and members can effortlessly see room availability across floor plans and get added information on desk and room facilities, meeting attendees, details, and more.
12. OnBoard
One of the most effective, secure, and simple ways to run meetings, OnBoard is a go-to platform for board meetings to improve governance and decision-making and uncover insights. Its meeting room app enables employees to book conference rooms and desks through smartphones.
13. IBM TRIRIGA
IBM TRIRIGA helps companies reduce expenses on office workspace through AI-backed space planning. While it allows employees to book meeting rooms and desks, managers can assess occupancy and track maintenance costs.
14. CalendarWiz
CalendarWiz makes facility and room scheduling easy and affordable. From self-service and color code to filtering, the platform offers numerous features that help you conveniently reserve and manage meeting rooms.
15. FMS:Workplace
The platform enables managers to utilize desks and meeting rooms effectively using real-time data through advanced dashboards. This facility management software helps companies track assets, maintenance, and sustainability.
16. ProSpace
ProSpace provides seamless communication and collaboration between meeting rooms and employees. It eliminates double booking and provides real-time occupancy details to help you decide which meeting room best suits you.
17. EMS
Streamline your workspace and resource reservations with EMS. It helps boost your campus and workplace operations by offering various access points to connect to the scheduling system seamlessly.
18. UMA Vision
A reliable scheduling software, UMA Vision can help manage and schedule meeting spaces, lockers, hot desks, bike racks, parking spaces, and other workspace resources within seconds through web interfaces, chatbots, mobile applications, and your voice.
19. P.O.C. Systems
P.O.C system's user-friendly room scheduling tool allows employees and guests to book, schedule, and cancel seats and build dynamic floorplans.
20. Roomzilla
Manage rooms and spaces seamlessly with Roomzilla. No matter the office or workspace, it can easily help you book conference and meeting rooms. It provides active floor maps, desks, and integrations with several popular enterprise office calendar systems such as Outlook and Google.
Conclusion
Looking for a way to run your office efficiently and smoothly? Choose a credible room scheduling software. It can help you streamline logistics and make employees more productive, safe, and organized during their time in the office.