The Global Workspace Association (GWA) is a trade group for shared workspace operators. It's members include serviced office and coworking space operators, workplace strategists, real estate investors, space management software vendors and other industry service providers in the United States. (In Europe, the Business Centre Association, or BCA, is a similar organization.)
Led by Executive Director Jamie Russo, the Global Workspace Association's leadership team and Directors are experts in shared workspace trends. Russo's credits include launching two business centers under the Enerspace Coworking banner, she is former president of the League of Extraordinary Coworking Spaces, host of the podcast, "Everything Coworking," and contributor to Work Design Magazine.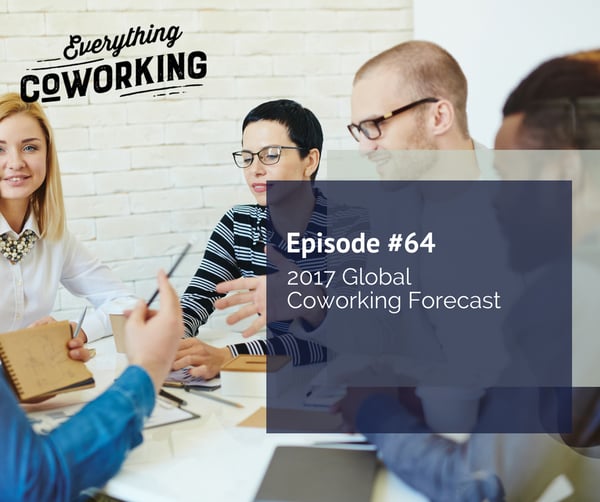 Membership Has Its Privileges
The GWA considers itself a connections-based resource, providing the networks you need, when and where you need them. From member forums, to industry conferences, to templates, to vendor recommendations, to topical educational webinars throughout the year, GWA has all the bases covered to keep your business competitive.
GWA's goal is to help you advance your business, inline with industry growth. Here are some ways they attempt do that:
Industry Connections and Info
Basic membership includes perks to connect you to the industry. That includes a member directory, member-only forums, a resource hub, a buyer's guide, and an annual flexible office industry report. It also provides a discount on their annual conference, covered below.
GWA Annual Conference
Interestingly, the Global Workspace Association and the Global Coworking Unfonference, or GCUC, are cooperative organizations. GCUC is a series of conferences around the world, including the flagship coworking industry event in the United States. GWA is an trade group that also holds a single, US-based conference each year.
Over a beer some day, we'll tell you about the story of the 2017 event. Hurricane Irma forced the event to move dates and cities. Ultimately, the GWA teamed up with the Commercial Real Estate Development Association (NAIOP), for a joint conference.
The GWA / NAIOP partnership will continue in 2018. Their next conference, FlexOffice 2018, will be held September 12th -14th, in Austin, TX. This conference promises to provide unprecedented networking opportunities and to reveal the latest in shared workspace strategies. You'll hear from industry pioneers and utilize breakout sessions for maximum growth potential.
Education
In addition to these groundbreaking conferences, the group also partners with Cultivate Advisors (in full disclosure, a Greetly client), a workspace education partner. You'll receive daily access to representatives who help you develop staff and volunteers, recruit and retain members, and make your organization stand out. GWA also offers frequent webinars and council series on the industry's most pressing topics.
Healthcare
Here's the cherry on top - and it's a sweet, sweet cherry... GWA offers healthcare benefits! If you're self-employed or running a shared workspace, there may be no more enticing words or benefits. Through their partnership with TriNet, members may be eligible for up to 50% off on health insurance, payroll and workers' comp. Healthcare quotes are free.


Summary
Part coach, part cheerleader, part mentor, and assistant, the Global Workspace Association seeks to support you where you need it. With a multifaceted network of resources, GWA can help you grow your flexible office business.
Memberships start at $20 per month, or $197 for the year. Various membership options are available for individuals, shared workspace operators, industry consultants, and industry associates or vendors.