Last week Greetly sponsored GCUC, the Global Coworking Unconference in Denver, CO. At the industry's premier event we met coworking space operators, investors, vendors and those interested in this fast-growing space. As we discussed the latest trends, we couldn't help but wonder…
What is coworking anyway? How is it different from a shared workspace or an open floor plan? With the rise of organizations like WeWork and Industrious Office taking up mega swaths of real estate is cities across the country and globe, coworking is a growing trend. Yet, there is confusion about what coworking really is.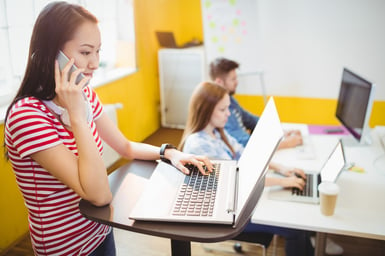 Separate Work Done in Parallel
Despite the fact that we call the people who are all part of the same company "coworkers," coworking is when people work in parallel with other people who are NOT part of the same organization.
When it comes to describing what coworking is, we rather like the definition suggested by Ryan Chatterton of Habu and Coworking Insights as a starting point. To paraphrase his definition, coworking is a way of allowing people unrelated by organization to work alongside each other.
While the shared workspace industry has been around for decades, coworking as a term is fairly new. It was originally coined in 1999 by Bernie DeKoven to describe working as equals using more collaboration and less competition within an organization.
The term was independently coined and applied to the idea of unrelated people working alongside each other by Brad Neuberg. Frustrated with feeling lonely working from home, but feeling trapped in an organization, Neuberg started the first official "coworking space" in 2005 as a happy medium, a co-op where people could rent and use space as needed, and feel connected to each other.
Thus, both DeKoven's and Neuberg's definitions have a place in the coworking world: working alongside each other in a shared space in a noncompetitive way.
With this in mind, we define coworking as "People who are unrelated by organization choosing to utilize shared space and resources and to deliberately work alongside each other in a semi-collaborative way."
Seeking Coworkers
One of the biggest reasons people thrive in coworking environments is because they want to be a part of a community. It is the driver of coworking's rapid growth rate.
In our fast-paced gig economy, working for yourself can be very lonely. Aside from wishing you just had someone to talk to, working alone can also leave you feeling starved for ideas, feedback and motivation. You can be left floundering, without a routine or any structure.
Joining a coworking organization can change all that. Unlike the coffee shop or the library, frequently visiting a location with people who are there for the same reason – to get work done – can increase chances forming good working relationships. Just like in dating and friendship, multiple encounters are required in order to build the trust and rapport that allows a person to bounce ideas off another person.
Even if a coworking space consists of primarily private offices, community can still be created. Hallways, break rooms, restrooms and cafes can provide places to work together or just have a casual conversation. The best spaces – for coworking and business alike – are designed to get people to converge. Well-managed coworking spaces often go further by scheduling coworking events designed to build community even further and foster growth in individuals and businesses.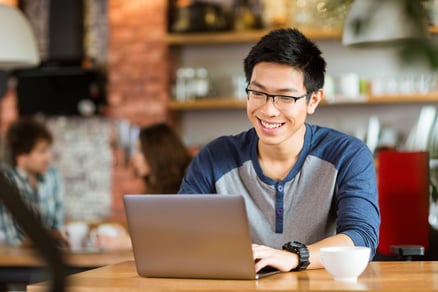 Sharing Resources
In order to foster community relationships, ample shared or common space is required. Theoretically, a coworking co-op could meet regularly at the coffee shop or library, but most freelancers and startups keep odd hours. Some require a professional environment and conference rooms for meeting clients, while others might need the informal cafe or game room for part of the day and a private office for a different part.
Sharing resources gives coworking members the ability to have all those things and hold costs down, yet scale up quickly. Some examples of resources that might be shared in a coworking situation:
Office space, from private offices to communal desks
Equipment like printers, scanners/copiers, and projectors
Meeting rooms
Kitchens with small appliances
Essentials, like WiFi and restrooms
Unrelated workers have been sharing resources for years. Hotels offer business centers for those traveling. Sharing resources and office space to keep costs low is not a new concept. Fegen Suites, which became Barrister Executive Suites, rented individual offices to lawyers in a shared building with a law library in 1966. Regus has been renting offices and flexible workspaces since 1989.
Putting it all Together
The real difference between coffee shops, libraries, hotel business centers and early serviced offices, versus what we now call coworking spaces lies primarily in purpose. Is it simply to give people a place to work so they can share resources, or is it to bring people together for the larger idea of building a community?
True coworking does both. Coworking addresses some of the dangers of working by and for yourself while also providing an avenue to save costs by not having to buy or sign long-term rent agreements for offices, equipment and services. It grants independence while also creating community - the best of both worlds.