It's a wonderful day in the Greetly-verse. Greetly has just launched an integration with Zapier! If you are not yet familiar with Zapier, it is a simple tool for connecting your favorite (and most vital) software products together. Office automation has never been easier. Best of all, Zapier offers a free plan so you can get started at no cost.
With over 1,000 apps on the Zapier platform though, finding the right integration (or zap, as they call them) can be overwhelming. So we have put together our favorite ways to make digital visitor registration even more valuable to your workplace with this integration. (If you are one step ahead of us, here are instructions for setting up the Greetly<>Zapier integration.)
Automatically Add Visitors to Your Email Database
Is your organization looking to build a sense of community around your brand or mission? Or, as Seth Godin said, build a tribe? One step it to automatically add visitors to your workplace into your CRM database. That allows you to include visitors in future newsletters and organizational updates. After all, if they came to your facility they are quite possibly interested in your work.
With Zapier you can easily add filters so only certain visitors are added. For example, you might want to add someone who came for a tour or interview -- but not the UPS driver. And visitors will only be added once so your intern won't receive 72 newsletters.
Here are just some of the Customer Relationship Database software systems you can connect to Greetly: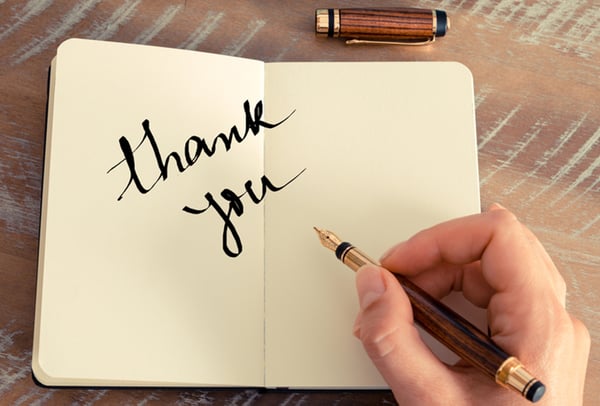 Follow-Up with Visitors
You know the value of sending thank you notes. But perhaps you don't always have the time to write a thank you to everyone who visits. No problem, Greetly can automate this task for you.
Setting up zaps with Twilio, SendGrid or the messaging service of your choice, you can send an email or text (SMS) message to your visitors. After all, if they came to your office they might be a potential customer, vendor, future employee or partner. These automated follow-up communications will allow you to accomplish:
Staying top-of-mind with your visitors
Including multi-media links and visuals
Attaching a coupon or other call-to-action
Gaining insights via a survey of the visitor's experience
File NDAs with eSignatures to a Cloud Folder
If you require visitors to sign non-disclosure agreements (NDAs) or waivers before entering your premise, you should use Greetly to capture eSignatures. This takes away all of the awkwardness of having employees asking them to sign, and them hovering over them as they quickly skim the document before signing. Plus, paper legal documents then need to be manually filed or digitized.
Your iPad receptionist can capture eSignatures, visitor information and the signature date and time. Best of all, everything is instantly stored in your
digital visitor logbook
. However your legal department might prefer they go into a cloud-based shared folder. Thanks to the Zapier integration, these signed documents can be passed to:
Or, you can use a similar zap to push this information to the same CRM products mentioned above.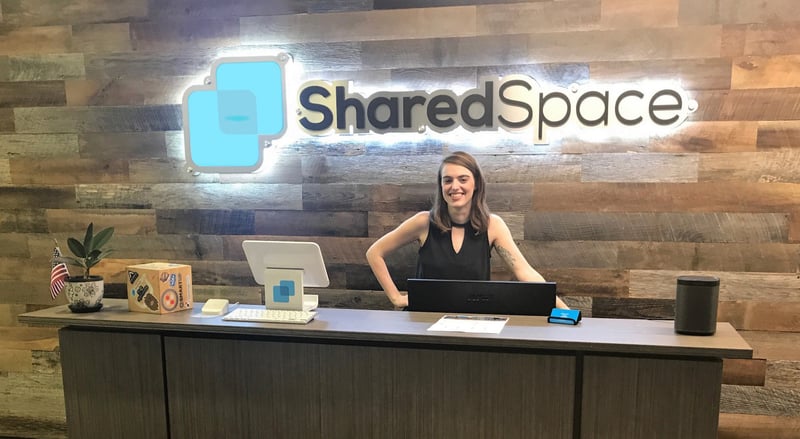 Manage Your Hosts with Coworking Directory Services
Greetly is widely used by coworking spaces around the globe. These shared workspaces have limited staff and they want them focused on building a strong sense of community. So they use technology through the office. One challenge is connecting all of the tools so they work in unison.
Now you can manage just one member database. Every time you add, edit or remove a member in the coworking space management software applications below, the information will be passed to Greetly. You visitor management system will always show the current and correct host list.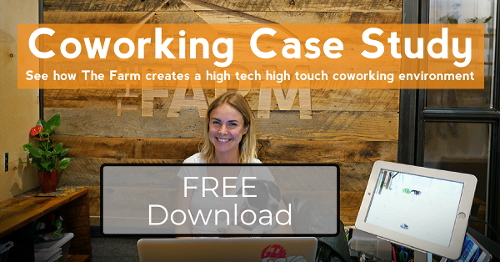 Looking for a similar integration for your non-coworking office? Greetly has direct integrations with Microsoft's Active Directory and Azure AD directory services. In fact, you can use Azure for single sign-on to Greetly.
Conclusion - Getting Started
Zapier + Greetly is a productivity powerhouse. If your modern office is ready to get started, here is our knowledge base article about connecting Greetly to your Zapier account. There are even templates for most of the integrations above so you'll be testing your new office automations in minutes.