Why Should You Opt for Visitor Management that Scans Government IDs
A visitor management system with ID scanners can boost efficiency, safety, and compliance while delivering outstanding visitor experiences. Learn more now.
---
Executive Summary
Handling the increased visitor flows while staying competitive and compliant with ever-changing requirements and regulations is becoming a demanding task. The good news is that

the technology needed

to help you get through is here.
Digital receptionist solutions come with a government-issued ID scanning feature to ensure hassle-free touchless sign-in, fast and easy visitor information collection, reliable data storage, and successful audits.
Implementing visitor management systems that incorporate barcode scanners is beneficial for a wide range of organizations, sectors, and industries. Such check-in software can create impeccable lasting impressions for your visitors, enhance physical safety and data security, and make compliance a breeze.

---
Whether you're running an organization that is subject to special security and compliance regulations or not, you'll want to know who's on your premises at all times. In fact, this is essential for ensuring the safety of your employees, visitors, and tangible and intangible assets. ID scanning technology can go a long way in visitor authentication, identity verification, and improving access control in your organization.
Why is implementing a visitor management system that scans government-issued IDs important for your business?
Unauthorized access to your premises can pose physical security threats to your team and equipment. It's established that workplace violence is among the top three causes of occupational injuries. In fact, the Census of Fatal Occupational Injuries reports that 15% of workplace fatalities in 2020 were caused by violence.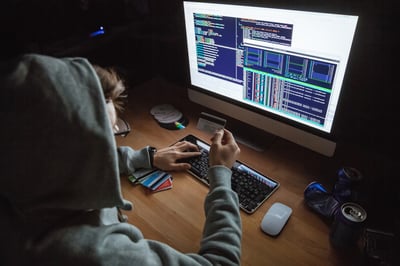 On the other hand, letting unaccounted visitors to your offices is among the most common causes of risk of data breaches and theft of data storage devices, sensitive data, and documents. According to IBM's Cost of a Data Breach Report, such incidents impose average expenses of $4.35 million in 2022. All these costs are topped up by potential non-compliance fees of $14.82 million on average.
All these figures make it clear that adopting a visitor management solution with a barcode scanner can help organizations prevent physical threats and avoid unnecessary spending. In this article, we'll go through the additional advantages of implementing the latest sign-in technologies and the industries that best benefit from them.
Let's look at the ways you can improve your business security, compliance, and operational efficiency by utilizing check-in software.
Why Do You Need a Visitor Management System with ID Scanning Functionality?
How Does Scanning Government-Issued Identification Work?
What Types of Workplaces Use ID Scanning During Visitor Sign-In?
Level Up Efficiency, Compliance, and Security
Why Do You Need a Visitor Management System with ID Scanning Functionality?
Ensuring safety and security for your business is of paramount importance. The best visitor management systems, which can scan government-issued IDs, offer excellent opportunities to boost workplace security. Government-issued ID examples include driver's licenses, U.S. military ID cards, non-driver photo IDs, U.S. passport cards, foreign passports, etc. The visitor sign-in solution Greetly, for instance, provides for US driver's license scanning, which is a fast and convenient way to know who visits your offices both currently and historically.
Here are the advantages that such lobby tracking software can bring to your business:
Facilitates Person Authentication
Operating as a barcode scanner, a visitor management system can read different types of documents, such as driver's licenses and corporate ID cards. This allows you to verify the real identity of everyone on your premises, which is vital for preventing unauthorized entry into your offices and minimizing physical threats.
Helps Maintain Compliance
Staying compliant helps avoid audit stress and penalties. A visitor management solution with a cam scanner enables you to capture all visitor data required and store it safely in the cloud so that you can readily access it whenever the need arises.
Speeds Up Check-In Process
As offices reopened, visitor traffic increased considerably. A digital receptionist is an invaluable solution that facilitates the sign-in process. When it's designed to operate as a barcode scanner app, the visitor management system streamlines your front-des operations by fast and reliable identity verification and data collection.
So, not only does a virtual receptionist solution ensure smooth and seamless visitor experiences, but it also comes with a barcode scanning functionality, which comes with multiple additional benefits. Let's take a closer look at the best ID scanner app operation.
How Does Scanning Government-Issued Identification Work?
A visitor management system doubles as an ID scanner that uses the camera of the check-in device as a barcode reader. The process follows these steps:
Barcode Scanning
After starting the check-in process, the visitor has to hold their ID in front of the camera of their own smartphone, iPad or Android tablet, or the self-service kiosk.
Data Capture
The lobby tracking software captures the visitor information embedded in the state-issued ID barcode. For example, Greetly can be customized to pull various data from the barcode, including visitor first name, last name, address, driver's license number and expiry date, and more.
Data Logging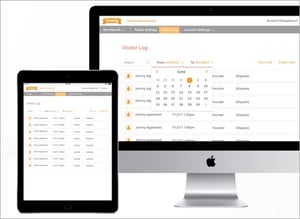 The ID scanner app then attaches all the information collected to the particular sign-in record along with the check-in time, the hostname, the purpose and duration of the visit, etc. Modern visitor management solutions like Greetly include the data collected by scanning driver's licenses and other government-issued IDs in the notification that is automatically sent to the host. Also, the complete data is logged in the cloud-based visitor logbook.
What Types of Workplaces Use ID Scanning During Visitor Sign-In?
An ID scan tool incorporated into the check-in system is a valuable solution implemented by different organizations and industries. Its implementation is particularly relevant for sectors that are facing stringent safety, security, and compliance requirements.
Here are examples of businesses for which adopting lobby tracking software with an ID scanning feature is not a matter of choice.
Tech Companies
Technology companies must take care of the security of intellectual property and sensitive data in addition to ensuring the physical safety of visitors, workers, and facilities. Scanning visitor IDs helps tech firms improve access control and protect their assets. It makes an excellent addition to the other features of virtual receptionist software, such as capturing electronic signatures on NDAs, fast and secure touchless sign-in using QR codes, automatic host notifications, and emergency evacuation notifications and tracking.
Financial Institutions
Regulatory compliance is a significant challenge for the financial services sector. Financial companies need to maintain detailed and reliable records of their customers and visitors. Capturing and verifying visitor personal data through government ID scanning can help organizations stay compliant. The convenient and easy-to-access cloud-based visitor log ensures streamlined audit preparation and passing.
Cannabis Companies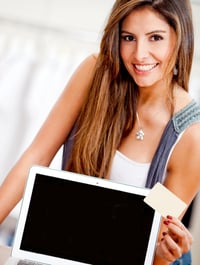 The cannabis industry is undergoing constant changes in terms of regulations and requirements. Cannabis companies, which are operating in the field of manufacturing and marketing CBD products, have to deal with the challenges of staying legally and regulatory compliant.
Running a cannabis cultivation facility, extraction shop, logistics business, or retail dispensary requires ever stricter access control and this is where a visitor management solution with an ID scanning option is particularly useful. It supports every aspect of operations. It ensures fast and smooth self-check-in, eliminating the need for queuing and face-to-face contact with front-desk staff.
The barcode scanner provides for fast and reliable reading and logging of visitor information. It is then checked against a watchlist, thus preventing the risk of unwanted individuals entering the premises. The visitor data captured from their government-issued ID helps organizations ensure compliance. Greetly, for instance, scans driver's licenses and state-issued cannabis industry IDs. This makes data collection, running reports, and preparing for audits a piece of cake.
Government Agencies
The purpose of government organizations is to provide impeccable service to official and public visitors, potential partners, vendors, job candidates, or any other guest to the offices. The check-in process is a substantial part of this service. A virtual receptionist solution can provide exceptional first impressions while enhancing safety and security for visitors, employees, facilities, and data.
To benefit from the full potential of visitor management, government agencies implement full-featured lobby-tracking software that includes a barcode scanner app. With this top-notch technology, organizations collect, store, process, and analyze visitor data efficiently which is essential for staying compliant and organized, improving operations, and building trust. What's more, they're able to handle increased visitor flows without compromising on the quality, safety, and reliability of their service.
Conclusion - Ready to Level Up Efficiency, Compliance, and Security?
The fast-paced and highly competitive environment demands enhanced effectiveness and efficiency while laying strong emphasis on protecting people, tangible, and intangible assets, and maintaining compliance. Combined with the need to offer outstanding visitor experiences and build an impeccable brand image, all these tasks are getting overwhelming.
Implementing a dedicated visitor management system that scans government-issued IDs is the winning strategy that will help you overcome all challenges of running a successful business nowadays. Physical safety, data security, maintaining compliance, stress-free audits, and cost-effectiveness are just a few of the benefits that you can gain.