GDPR
How Greetly's Visitor Management System Keeps Your Workplace Compliant With GDPR
By now you have surely heard about GDPR. Formally known as the European Union's General Data Protection Regulation, GDPR goes into effect on May 25, 2018. At Greetly, we take privacy as seriously as we do visitor management.
This article covers the ways Greetly allows you, our valued clients, to maintain GDPR compliance.
About Greetly's Visitor Management System
Greetly is the only fully customizable visitor management system serving enterprise commercial clients and government entities across the globe.
Greetly's virtual receptionist software application manages visiting customers, vendors, interview candidates, deliveries, facility tours, scheduled entries and exits, and more. This modernization to office reception capabilities results in significant time and money savings for Greetly clients. The first touchless visitor sign-in app - which provides instant visitor notifications, collects e-signatures, and prints visitor badges. Greetly can be branded and customized to the unique needs of each work environment. Greetly's solutions are used by several brands including DHL, the Dallas Cowboys, Office Evolution Randstad, and the United States Air Force.
Greetly virtual receptionist software was named "Best ROI" by G2 and a Key Company within the visitor management space by QY Research.
Download Our Digital
Receptionist Checklist
Greetly provides an easy-to-use digital receptionist checklist. Besides visitor badges, what else should you look for in a visitor management system? Fill out the form below and you'll receive our checklist immediately.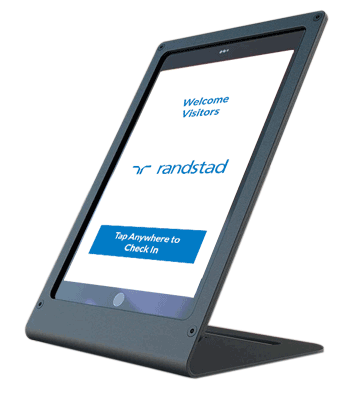 Data Controller and Data Processor
First, some definitions:
Data Controller
Any entity or person who (either alone or jointly or in common with other persons) determines the purposes for which and the manner in which any personal data are, or are to be processed.
Data Processor
Any entity or person (other than an employee of the data controller) who processes the data on behalf of the data controller.
Roles
With regards to your visitor check in app, you, our client, are the data controller. You and your organization determine what information is collected and how it is used. Greetly does not use your visitor logbook for any purpose other than to serve your needs. Greetly is the data processor. You use our technology to collect and process the information to serve your business goals.
Why Is Data Collection Important?
You, our client, use Greetly for a myriad of reasons. Some of those reasons include knowing who is/was at your facility. This information is important in case of emergency and for the general security of your workplace and the people and property within it. This information can also be used for important workplace analytics. Thus, we believe this data is "necessary". Per the GDPR principle of "data minimization", we encourage you to collect only the information you need to effectively run your operation.
Use Greetly and Remain GDPR Compliant
Greetly is excited to provide several options that allow your organization to be GDPR compliant. Here they are:
Do Not Collect Personally Identifiable Information
The easiest way to use Greetly and remain GDPR compliant is to not collect personally identifiable information. Since Greetly is the incredibly customizable visitor management system, you can adjust what information you collect from visitors. While Greetly offers the ability to capture visitors' first names, last names, email addresses, phone numbers, and virtually anything else, Greetly also allows you to turn those fields off. Given the current knowledge around GDPR, we recommend collecting only their first names and, optionally, last initial only.
Users Are Notified Their Data Is Being Collected
Greetly's visitor management system, beginning with version 1.8.4, has an option to show app users GDPR language. "By using this app, you consent to your data being collected. If you wish to opt out, please click Cancel."
Using Greetly's terminology feature, this language can be customized to fit your organization's needs. You can adjust the language to meet your legal team's interpretation of GDPR and/or to translate this text into the language, or languages, spoken by your visitors.
Data Can Be Made Anonymous Upon Request
After a visitor checks in, should they wish to become anonymous, Greetly can help. You, as data controller, should send an email to success@greetly.com with the subject line "GDPR anonymization". Please include all of the data collected from your visitor. As quickly as is feasible, and generally, within one business day (not including American holidays), Greetly will anonymize that visitor's information. Greetly's digital visitor log book will still show the visit, however, all personally identifiable information will be scrubbed.
Logs Automatically Deleted
Greetly also complies with the GDPR principle of "storage limitations". Greetly will automatically delete all your visitor log periodically, per the rules of your selected pricing plan.
Secure Data Storage
Another GDPR principle is that information must be processed in a "manner to maintain security". Greetly offers robust data security that is outlined here: https://www.greetly.com/data-security.
Contact us
GDPR is complicated and compliance standards are likely to evolve over time. Greetly welcomes your questions and feedback. Please contact us by email at success@greetly.com or by snail mail at Greetly, 1805 South Bellaire St, Suite 501, Denver, CO 80222, United States.
Disclaimer: Greetly has developed award-winning visitor management software. We are, proudly, not lawyers. (No offense to our loyal lawyer clients, we love you.) Since every business is different and the GDPR takes a risk-based approach to data protection, we strongly encourage your organization to assess your own data collection and storage practices with your attorneys and privacy experts in order to comply with GDPR. The information above is merely meant to represent how Greetly can assist in your organization's GDPR compliance.
Posted May 14, 2018.
Greetly Integrates with Tools You Already Use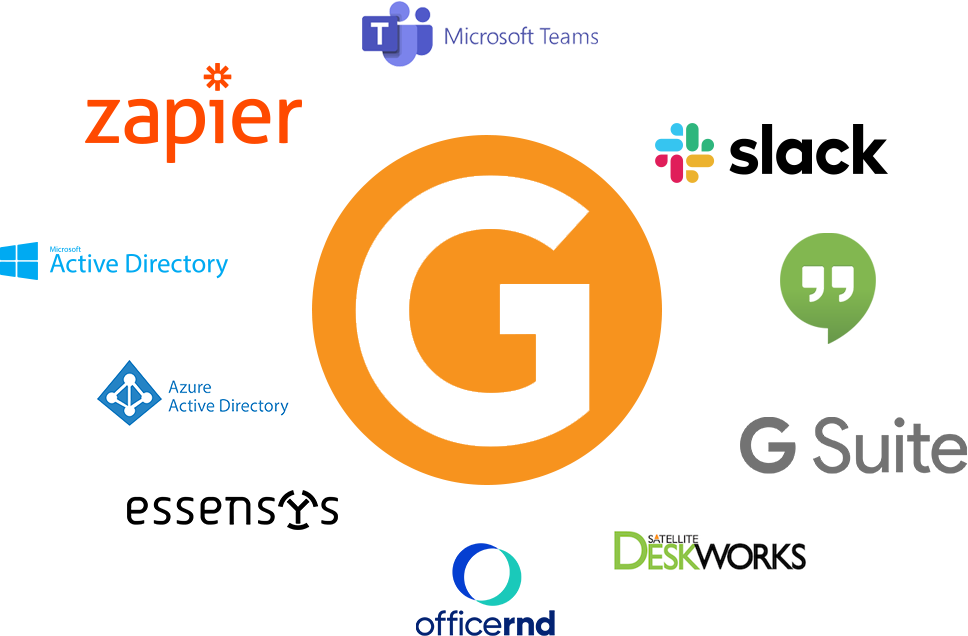 Try The World's Most Customizable Visitor Management System
Try Greetly free with a no-obligation demo today. This fully featured trial comes with 24/7 support to get you up and running quickly. Our 14-day trial allows you to test Greetly and show it to your VIP visitors.