As the coworking industry thrives, so too does competition between shared workspaces. So how do you differentiate your coworking space from the pack? Having great amenities is certainly important. But the real key to success is an amazing community manager.
In a serviced office, the community manager has to wear many hats, from being sure the coffee is on, to repairing technical issues with networks and shared equipment, and sometimes mediating between community members. As a coworking space manager, you will be helping people thrive and grow in their own business endeavors, rather than watching co-workers jockeying for higher positions and competing to climb the ladder of success within one corporation.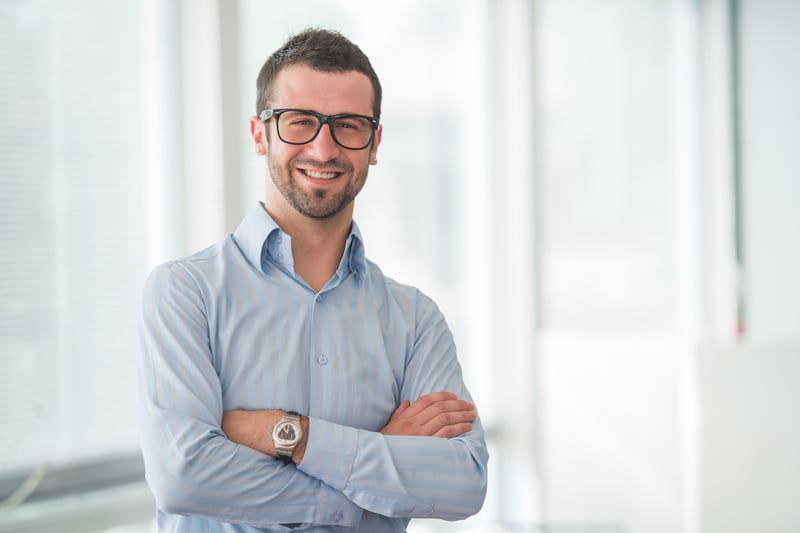 What Does a Community Manager Do?
The short answer: everything!
In theory, a community manager is responsible for building a sense of, well, community. That ranges from making connections between members to running coworking events that foster relationships as well as share knowledge to diffusing tough situations to just generally being friendly and well liked.
While the focus should be on community, responsibilities are also likely to include:
Welcoming members and visitors alike
Maintaining cleanliness
Keeping everything is good working order, from the copier to the WiFi
Scheduling and planning events
Setting up and administering technology like an iPad visitor sign-in app
Managing a mailroom and delivering packages, lunch orders and more
Selling everything from potential members on joining the space to third-party event space usage
Setting up and breaking down events
Billing
Qualities of the Best Coworking Space Community Managers
Be curious - Almost anyone you ask will say they do not have a typical work day. A community manager doesn't have a typical hour. One minute they might learning a new piece of coworking space software. The next they may be helping a member figure out how to get a pallet of pickles from Dublin to Dubai.
Be helpful - You will build a strong feeling of community by being friendly and helping your members. The best way to get more business is through word of mouth. You want to have a reputation of being the helpful person who did "this" or "that", that "helped me meet my work goals this week".
Be accountable - You are accountable to the owners and to the community to keep the facility in great shape, from adequate kitchen provisions to always available bathroom supplies to a strong computer, printer and device network.
Be an event and party organizer - Invite educators and people who have been successful to conduct seminars and workshops. These educational experiences not only to improve your community members' skills and knowledge, but to bring other potential members in, so they can experience your facility. And create fun and entertaining coworking events for community members to socialize and network among themselves.
Be a good salesperson - Encourage and invite new members into your community. Depending on industry maturity in your area, this may range from introducing local startups to the benefits of working in a shared, modern office. In other cities where business centers are more common, this might be focused on the branding what makes your specific workspace special.
Be relentlessly hard-working - Keep on working despite obstacles, find another way. Don't get discouraged easily. Take on the challenge and be ready to figure out creative ways to resolve problems as they come up.
Be authentic - Everyone knows you have interests outside the office. Bring your true self and you will make deeper, longer lasting connections.
Be happy - Members love a hearty hello. Guests will appreciate a friendly welcome as you point them to your visitor check-in app. Simply enjoy what you are doing. Your joy will will make you approachable and people will find it a relief to come to you rather than an additional burden.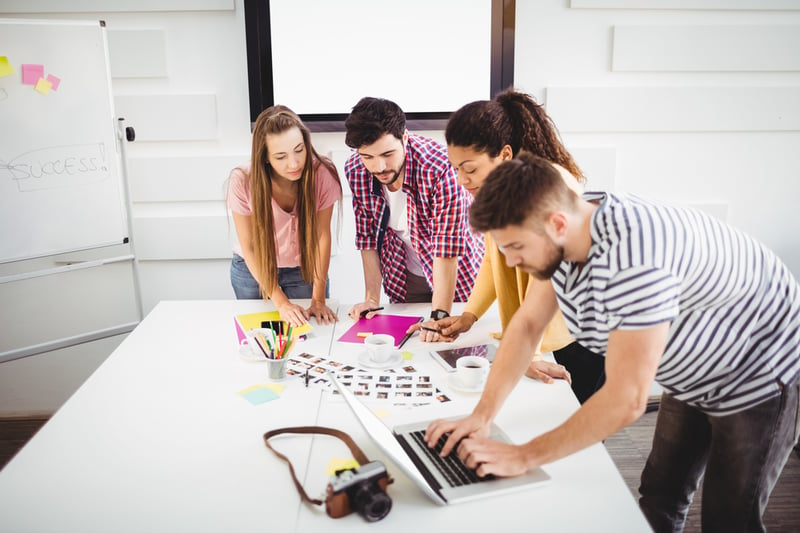 Summary - Reap the Rewards of What You Have Created
If you are hiring a coworking space community manager, or are one yourself, there are great benefits to focusing on the skills above. You will sell more memberships. Those members will be happier coming to the office, creating more value and ultimately increasing retention. Beyond the financial benefits, it is rewarding to watch your community members become like family, collaborating together and achieving their individual goals. Ultimately, building a community around a workplace is likely to lead to new opportunities.