Improving Experience
What to Look For in a Facilities Manager | Greetly
The features and skills of a facilities manager that will make your operation run smoothly and with happier and more productive employees.
---
Never underestimate the importance of your facilities manager, a building guru who will make sure your buildings and resources are running like clockwork. How do you know when you've got the right candidate sitting in that important chair? What features and skills should you look for in a great facilities manager?
What Does a Facilities Manager Do?
We often don't think much about our health until we get sick. But we also know that eating right, exercising, and getting enough sleep will keep our bodies healthy. Our facilities - from buildings to office furniture to parking lots to technology - are really no different than our bodies. We don't think much about the chairs we sit in or the stairs we walk up unless they collapse under us.
A facilities manager is hired to make sure the chairs or stairs don't collapse, but that they are maintained or replaced regularly to ensure disaster doesn't strike. Sounds simple, until you realize that most organizations have facilities and resources as complicated and as interconnected as the human body.
We're talking about dozens - if not hundreds - of desks and chairs, light fixtures and windows, telephones and copy machines, carpeting and staircases, and more. Add to those electrical systems, HVAC systems, security systems, servers, telecommunications systems, and the tools to maintain and clean it all, and you've got a veritable smorgasbord of specialized knowledge, skills, and aptitude needed just to keep the place running.
People Power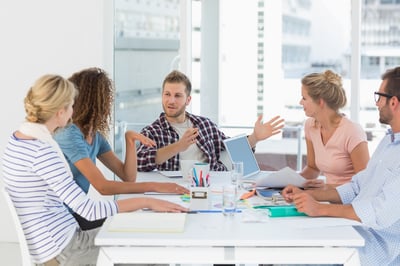 Probably the most important skill set for facilities managers is the ability to work with people. While you might think of them as the "building manager," they work with people far more than they do with buildings.
First, a facilities manager has to lead the team of people who actually do the maintenance, repairs, and cleaning. This could include electricians, telephone techs, janitors, landscape and grounds people, repair specialists, HVAC experts, IT specialists, and many more. The manager has to inform them of what needs to be done, inspire them to do their best, and keep everyone accountable.
Second, a competent manager communicates with stakeholders – the people working in their spaces. Using a hospitality mindset, they are able to anticipate problems and avoid the need for major maintenance. Asking for input from stakeholders before making decisions has several benefits:
Finally, the best facilities managers take initiative with company leaders and vendors. Sometimes a leader will ask for something that isn't possible or approve a budget that is too small to accomplish what is being requested. In a similar vein, vendors might have fast-talking salespeople pushing a product that really won't work, or contracts that lock the organization into long-standing service agreements. In both these cases, a great facilities manager will step up to the plate and be firm about what is realistic, renegotiate terms if necessary, and do it all in a respectful way.
Great people skills include:
Keeping Up-to-Date
In addition to all the people skills required to do the best possible job, a great facilities manager is continually upping their own skillset. First of all, it is a simple requirement that they need to be constantly learning to keep up with OSHA regulations.
It also means making sure to understand enough about the organization and people's jobs to offer suggestions and solutions that are helpful. Understanding the latest trends in technology and infrastructure and all of the systems the building - or campus - uses keeps the organization on a level playing field with the competition.
How does a facilities manager knowing about the company make a difference? Here are some examples:
In addition, staying on top of the latest trends in infrastructure could help reduce the cost to operate the buildings through initiatives like energy efficiency. If the organization values environmental sustainability, or even just the cost savings from such initiatives, learning about new products on the market could be really important.
A great facilities manager:
Impossibly Organized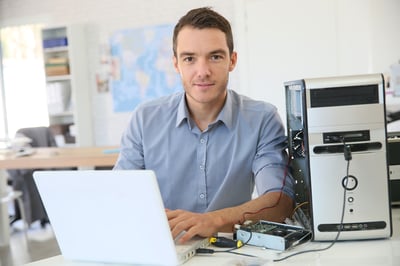 There is a tremendous need to stay organized in a job of this magnitude to ensure that all pieces of the puzzle fit into place. This means staying on top of the budget, the schedule, who is scheduled to do the work, and what vendor is providing any new equipment or services. In this sense, the manager is as much a project manager as they are a facilities manager. Attention to detail is absolutely required.
Keeping things organized means being willing to learn, especially to learn new technology. Record-keeping is almost always done on computers these days, and a manager has to be comfortable using databases and other systems to keep track of it all.
Some actions you'll see a great facilities manager take include:
Your Facilities Manager: More Than a "Building Person"

Given such a variety of tasks, a facilities manager must be:
It's important to put your facilities into the right hands. When you have a great facilities manager, everything will be running so smoothly, you'll hardly notice what an excellent job is being done.