Do your employees brag about their workplace?

Most people select their line of work based on their skill set and income requirements. But in today's historically low unemployment environment, what entices highly sought after workers to choose your particular company? And more importantly, given the high costs of employee turnover, what keeps them there? What is it that attracts great people and generates employee productivity? Are computers around the office cold at 5:05 pm? Or does your team stick around a little longer because they are impassioned and engaged in their work?

While salary and benefits are a primary draw, your competitors may offer similar compensation packages. Office perks are the little deal clinchers that can help you recruit and retain the best talent in the industry. The modern employee isn't looking for yesterday's perks, and the modern office needs to stay current - particularly for the younger demographic. One survey found that 89% of people under 35 prefer certain perks over a raise. Another study found that 48% of employees consider perks in their job selection. The benefits of providing valued office perks include increased productivity, boosted morale, reduced turnover and a positive ROI.

Here are the latest employee perks ideas to give your company those bragging rights.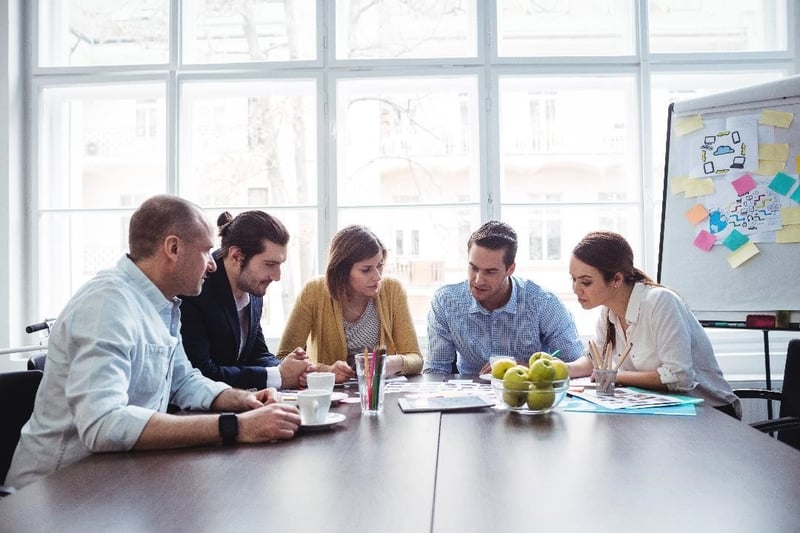 Health and Wellness Perks
At the recent GCUC conference, there was a lot of content built around movement during the workday and WELL certified buildings. Now is the time to brings these benefits into your office.
Supplemental to health benefits, these office perks enhance quality of life and work-life balance, while maximizing productivity. If your employee can work fitness into their workday, they stay at work longer, and with a renewed vigor - a win-win for everyone.
Free gym membership
Free fresh fruit and vegetables. While you are at it, hide the sweets bowl.
Massage chairs or massage therapists
Ample, or even unlimited sick days
Ignore legal minimums, give your staff paid maternal and paternal leave
The opportunity to take a sabbatical

Culture Perks
These perks improve the office culture by making it feel more like home, or a spa, or a vacation .... basically, anywhere but work! If employees are happy at work, you will get the most out of them, and reduce your churn rate as well.
Greenery throughout the office, plus fresh flowers in common areas or on desks
Birthday recognition
Modern office design
Collaborative and quiet spaces
Family focus
Company apparel
Free, high quality coffee
The Receptionist and other time saving office automation tools
Advancement Perks
Investing in your employee's future is a great way to generate loyalty. These perks foster a mutual respect, and gratitude for your support. When people hear that you provide these to employees, prospects will line up at the door.
Tuition reimbursement
Paid volunteer hours. Make it a team building event.
Student loan payoff
Donation matching
Company retreats
Interest-free loans
On-site daycare, or a partnership with a nearby provider
Conclusion
Different employee perks ideas work for different industries. , so think about what your office culture lacks. The right investment can reinvigorate your company and return that money in spades. Happy employees are productive employees, which is paramount to success.