Few small businesses have the time to find, hire and train the right receptionist. And given high turnover, it is especially challenging to do it again after only a few months. With median salaries in the mid-$30,000s, many businesses simply don't have the capital to pay a competitive salary and provide benefits for a dedicated receptionist.
Yet, business owners and employees are often stretched too thin to perform basic reception tasks like answering phones and greeting visitors. Meanwhile, customer service is one of the most critical factors of a business' success.
Fortunately, today's modern office technology provides solutions so organizations can have the best of both worlds. Reception meets office automation with virtual receptionists and visitor check-in apps. Keep reading to explore the differences between the solutions and decide which is the best fit for your business.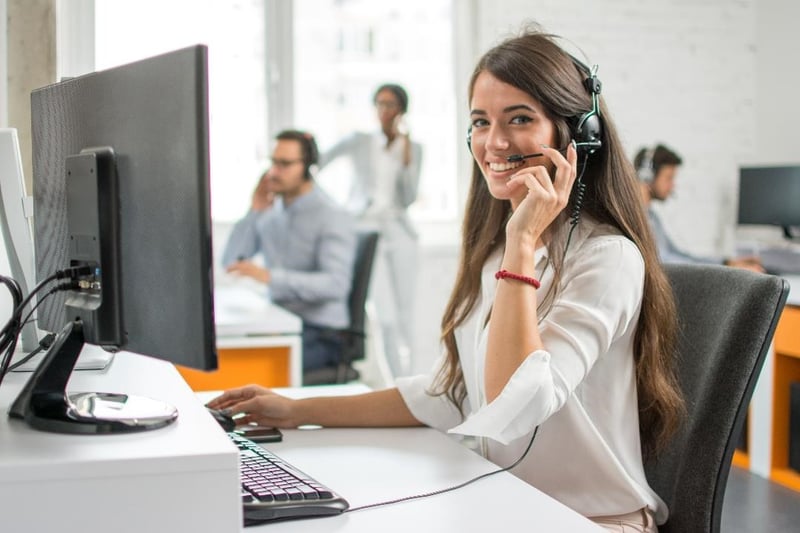 What Is A Virtual Receptionist?
A virtual receptionist is a real, live person who performs all of the phone answering duties as a traditional receptionist. The word virtual, in this case, means that these tasks are performed from a remote location - for example a call center or home office.
A virtual office receptionist has software that connects them to your business's phone and computer system, so all of the calls will be routed to them. Live virtual receptionists are trained in your business practices and are able to access customer records, so they can provide a personal, knowledgeable customer service experience.
Some of the duties that virtual receptionists can perform are:
Answer, screen and forward phone calls
Take messages
Make outbound phone calls
Schedule appointments
Invoicing, faxing and other administrative tasks
Who Uses Virtual Receptionist Services?
Virtual Receptionist services are used by small and large businesses for myriad reasons. Some of the reasons a business might hire a virtual phone answering service are:
They can't afford to - or don't wish to - pay salary and provide benefits to a traditional receptionist - Versus a median of more than $30,000 per year, you can hire a virtual answering service for less than $500 per month. The money saved can be deployed towards revenue generating activities like hiring a salesperson or capital equipment.
They don't have time to find, hire and train a traditional receptionist - Procuring a virtual receptionist answering service is as easy as paying a monthly fee to a service provider. The service provider hires and trains their receptionists. And if they don't do an excellent job, you can quickly switch to another receptionist service.
Their place of business doesn't have a reception or office area - More and more businesses are doing away with traditional reception areas in favor of smart offices with a virtual receptionist and other office automation solutions.
They're too busy to answer the phone consistently - 80% of customers hang up when their calls go to voicemail. And it is expensive to hire another live receptionist to cover overflow calls. To generate more leads and avoid missed calls, many businesses use a virtual answer service as a cost effective solution.
Their traditional receptionist is unavailable -

What do you do when your traditional receptionist goes to lunch or vacation? Ask your Office Manager to cover? What about 10 pm location time?

Unlike traditional receptionists, a virtual answering service is actually a team of people covering your business. This means that excellent call reception outside of normal business hours, as well as when a traditional receptionist has taken sick leave or vacation time.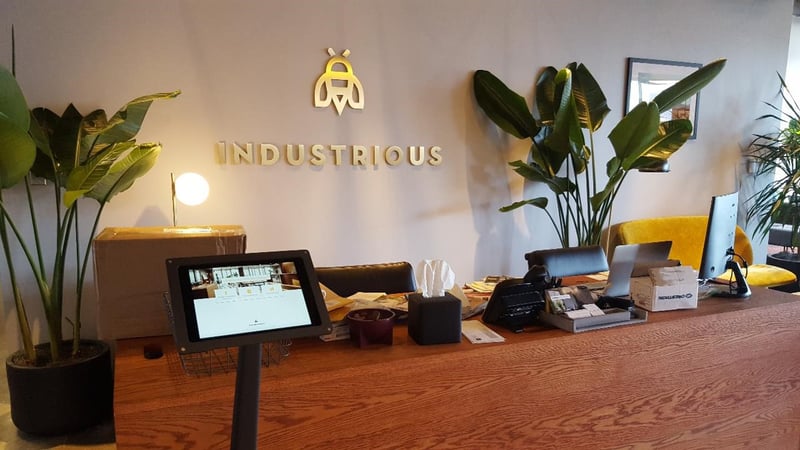 What is a Digital Receptionist?
A digital receptionist, often referred to as a visitor registration or visitor check-in app, is a software solution that greet visitors as they arrived at your workplace. In essence, they automate reception so that you are free to focus your attention wherever your business needs you.
Greetly's digital receptionist is focused on your brand. It is white-labeled and can be customized to meet your reception needs. Here are just some of the tasks visitor check-in apps can do for you:
Greetly stores every visitor's information into a cloud-based log and notifies you instantly via phone call, email, text message or Slack.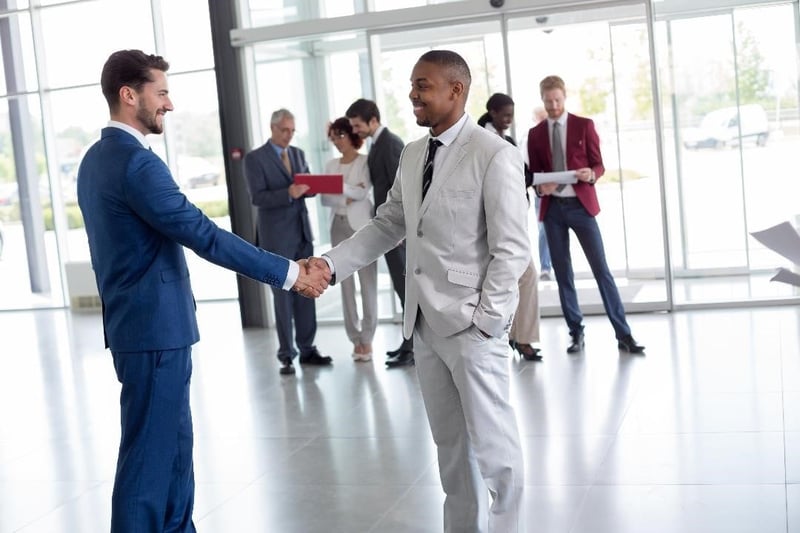 Conclusion: Should I Use a Virtual Receptionist or a Digital Receptionist?
Are you trying to maximize your profit? Do you value your employees? Do you wish to create a modern collaborative workplace?
If you answered yes to any of these question, you should use both. Using a virtual receptionist service in tandem with Greetly completely automates your business's reception function and frees up your most valuable resources: your staff. Your human capital can be deployed to more important areas of your operation, such as business production, sales and employee management.
The cost of a virtual receptionist and Greetly combined is a fraction of what a traditional receptionist costs. Compare that with these benefits: Fewer missed calls, more sales, better customer service, happier employees and increased productivity. If you implement these tools you should expect to see a very high return on investment.