When we think about office space, many are more likely to see images of the traditional office environment than today's modern coworking space. We think of long-term leases, stacks of paper and the characters on Mad Men.
And who would have seen this coming? While the serviced office has been thriving for decades, it was always a tiny fraction of commercial real estate square footage. At last week's GCUC (or the Global Coworking Unconference), Benjamin Dyatt explained why: "the traditional lease was never meant to be the friend of the tenant". Meaning building owners and asset managers were happy with the status quo. Further, early coworking spaces catered to freelancers and Silicon Valley tech startups - this didn't related to you and your business.
Yet here we are. Today, shared workspaces are becoming more and more mainstream. Here is a brief history of the rise of coworking from niche to mega trend.

Early Adopters
Hackerspace
In 1995, a group of hackers in Berlin founded a shared workspace for collaboration and networking. So was born the idea of a coworking space, although it was still limited to freelancers and tech-aficionados.
9 To 5 Group
In 2005, Brad Neuberg launched a communal workspace in San Francisco, the 9 to 5 Group. He was the first to use the term "coworking space", and since his creation, the number of office environments modeled after his company has doubled every year.
The Great Recession
After the financial downturn of 2008, people returned to the economy, but in a different capacity. Many chose to continue being independent freelancers. After working in the basements and coffee shops, many graduated to communal workspaces in order to collaborate and have a professional environment to meet clients.
Another impact of the Great Recession was it's impact on commercial real estate. Office rents were in a free fall and landlords were seeking tenants. They were willing to be creative with back-loaded rent schemes that allowed some of today's biggest operators get started with relatively low risk.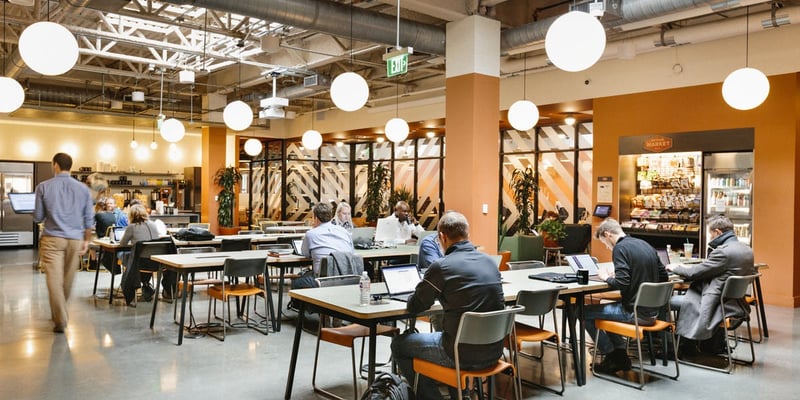 WeWork
WeWork and coworking are two words that are forever intertwined. WeWork, founded in 2010, is a massive chain of coworking spaces. Many double as a corporate event venue. In fact, it's such a great place for coworking and networking that many mainstream companies pitch them their networking event ideas and use it as an event venue. As WeWork got more popular, they helped create visibility for the entire industry.
Coworking Software Brings Scale
We can't attribute the rise in coworking software to a single year, but the industry's growth into a mainstream office option would not have happened without it. Smart devices to connect people anywhere, as well as software to handle tasks like visitor management, billing and room scheduling have made space management of multiple locations feasible.
And that facilitated enterprise companies' ability to reduce their real estate teams in favor of this emerging trend.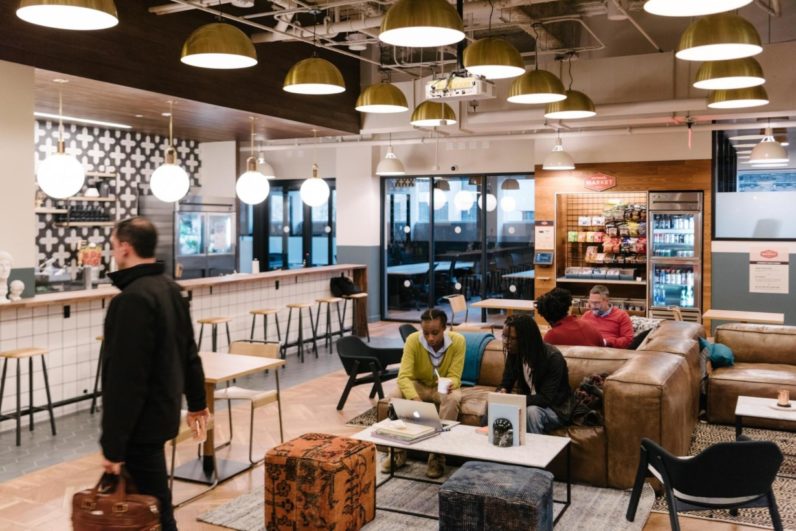 IBM
In 2017, IBM took over a whole WeWork building in Manhattan. This marked the transformation into the mainstream as WeWork catered to one tenant for the first time in its history. Whether or not this is still coworking, it does show a Fortune 500 company that wants to focus on their core competency, leaving their real estate strategy up to the experts.
This is not the first time IBM became a pioneer in shedding real estate. The company sold billions of dollars of buildings in the 1990s, realizing they were better focused on computing, not land.
Conclusion
No longer a niche, coworking and executive suites are now a widely considered form of office space for freelancers, startups, nonprofits and even enterprise companies alike. And it is here to stay. As a hyper-growth industry, we should expect the form and business model to transition over time. However this new option will continue to take more square footage away from long-term, high rent, dedicated office space.