What makes for a great coworking experience? Five or 10 years ago just having a coworking option was enough to be different. As the number of coworking spaces continues to grow rapidly, in every corner of the globe, from urban to suburban to rural, you need something that sets your shared workspace and your brand apart from all the rest.
Really great coworking goes beyond the basics to give members something more, bringing together the best features from traditional employment and the flexibility today's modern worker demands. So whether you are planning to launch a new coworking space or are looking for ways to up the game of the serviced office you currently manage, consider the following features.
The basics
Features of the best coworking spaces
The right people
The right culture
The right space options
The right tech
The basic coworking space features
Before attempting to build something game-changing, make sure you have all your foundation covered. While it only takes one or two differentiating features to make something great, the foundation is all of the little things your potential customers expect.
Consider the world's most valuable brand, Apple. Their core strength is innovative technology that people want and that is easy-to-use. However those are supported by everything you expect in a computer hardware brand - lots of third-party software to use with it, reliability, fair prices, strong distribution and good customer support.
So make sure to support your amazing shared workspace by having most - if not all - of these core features.
Great reliable WiFi
Your members simply cannot work without strong
WiFi service available at all times. And not just in the primary working areas either. The modern office is built with flexibility in mind as workers will move about the facility. That means powerful WiFi in the conference rooms, the common areas, the kitchen and even outside where members might hold impromptu meetings or work on a beautiful day.
Office amenities
Your shared office space needs to offer functional amenities that makes it convenient for business owners to fulfill their daily assignments. These include:
Conference rooms

Video conferencing equipment

Telephone systems with conference call capabilities

Additional computer systems for those who may not have their own laptop

computers

Copy machines, printers, scanners and fax machines
Refreshments
No one can survive a full day slaying dragons without a break. Your kitchen is not just a place to store leftovers, it's your modern day water cooler. A basic service is freshly brewed coffee throughout the day and a variety of teas. (After all, for some coworking members, their closest alternative is working from a coffee shop.) Plus one for free snacks, especially if there are healthy options like fresh fruit or trail mix. While your great features are going to be intangible, your kitchen area and refreshments are a strong rational reason to spread the good word about your office space community.
The right location
Another element that encourages customer loyalty is having a workspace in a prime location. Your market will help define the best location. It might be:
In the heart of downtown
Near public transportation
Just off the highway
Within or close to a residential community
Coworkspace facilities that are easy to get to makes life easier for members. This also allows members to meet with clients at a convenient location. And when those visitors check in they will see their future partner appears stable. A top location gives the first impression that you are successful and builds an initial level of trust. A good location is also close to a variety of restaurants, cafes and other retail amenities. This added benefit allows coworking members to have business meetings over lunch or coffee without jumping into the car. And simply an enjoyable place to stroll outside when they need a break.
Events
Hosting events are a core differentiator between coworking and the more traditional and corporate executive suites. Events and networking opportunities can be beneficial to those members who are entering into a new venture. It's an opportunity for professionals who are further along and more established to get fresh perspectives from the people around them.In our blog 15 Coworking Events to Build Community in Your Shared Workspace, we suggest three distinct types of events:
Events for members. These events should be part of your coworking community building strategy, covered below. Their long-term benefit is lower member turnover rates.
Events for prospective members. These functions will showcase your community to organizations who might benefit from working in your shared office.
Events for the community. We all want to see our local community thrive. These events will help connect your space and your members with your local environs.
Concierge services
Your members live busy lives. They will appreciate anything you do to reduce the time burden of menial tasks. While Google is extreme, consider the value employees place on their corporate perks. Consider offering concierge services
such as:
Laundry and dry cleaning delivery

Ordering office supplies

Assistance with travel arrangements
Mail services
Having basic on-premise mail services is a big convenience for your members. Not only is it convenient to have a physical mailing address that highlights a great location, but it's also very convenient to receive packages at a physical address. Plus, it prevents entrepreneurs from having to run out to the post office to fulfill their incoming and outbound mail needs.
Digital package log apps will ensure everything runs smoothly. You don't want members asking the community manager ever 15 minutes about whether that important delivery has arrived. Incoming mails and packages are scanned in and notifications are instantly sent to members.
Exercise facilities
Between their busy work schedule, personal obligations and commuting time, many entrepreneurs would like to exercise on a regular basis but don't have the time needed to be consistent or effective. By the time they returned home, it may be too late to get a good workout in.
Shared office spaces that offer easy access to a gym will provide a huge benefit for entrepreneurs who like to maintain good health - again, this will be one of the rational pluses that is easy to share with others. It allows them to squeeze in a workout before or after work, during their lunch hour or even in just 20 minutes to mentally prepare for an upcoming meeting.
Safety and security
For member companies, their people and their data are their business. While personal safety and data security is unlikely to be on their checklist of reasons to pick a coworking space, you will be blackballed if you cannot protect their assets, including:
Feeling safe while entering, leaving and moving about the space

The contact information on their customers

The contact information of their potential clients

Passwords

Contracts and other legal agreements
You must be able to assure tenants that you have encrypted WiFi with anti-hacking software installed. For physical safety you should have visible surveillance cameras, or even security guards, depending on the nature of your neighborhood. Private offices should lock and the entire space should only be accessible to members during non-business hours. A digital visitor management system will allow only invited guests to enter the space during these times.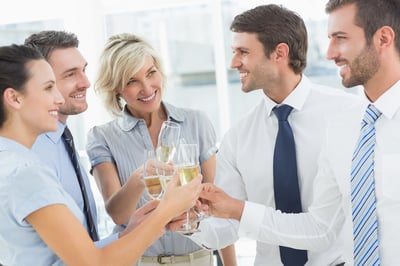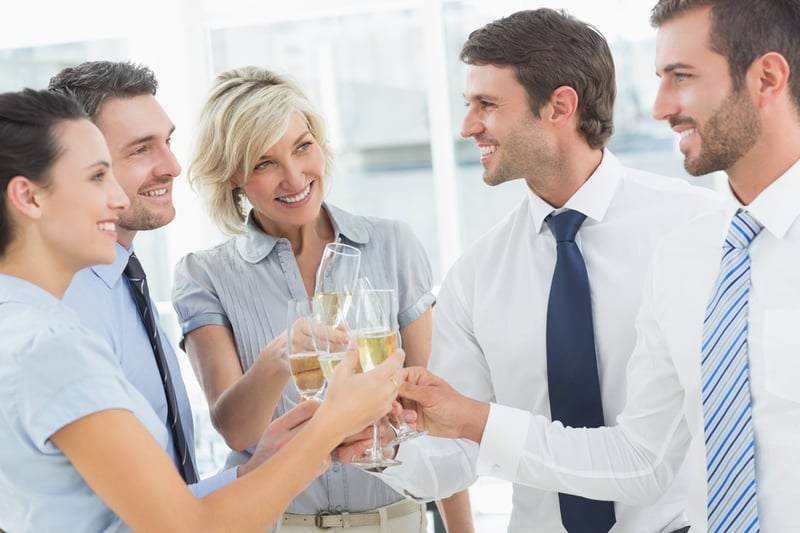 From good to great - the features to set your coworking space apart
It's all about the people
Coworking is changing the way freelancers, telecommuters, entrepreneurs and remote workers for enterprise companies do work. No longer do they have to be stuck with a stifling office, the busy coffee shop, or isolated at home.
You can't discuss coworking without having a conversation about community. Those who are members of coworking organizations do so for many reasons, like cutting costs and having access to meeting rooms. First and foremost, however, is the desire to share a space with like-minded people. Working from home can be lonely. Working with others in a non-competitive environment can spur creativity and boost morale. Galvanize runs eight shared offices and coding schools across the United States. Their Director of Membership, Aaron Hohle says the key is to give their tenants a "sense of belonging".
Really great coworking organizations put in extra effort to build these communities. They employ friendly, competent staff -- especially your community manager -- who exemplifies hospitality. (In fact, the hospitality business is entering the market in droves.) The best coworking places host social and networking events, workshops, and other activities that bring people together and encourage businesses to prosper.
Some events you can find at the best coworking places include:
Morning coffee hours
Weekly evening happy hours
Workshops on important topics, from marketing to benefits
Family events
Tours and trips to local attractions
Book clubs
Networking events surrounding a specific topic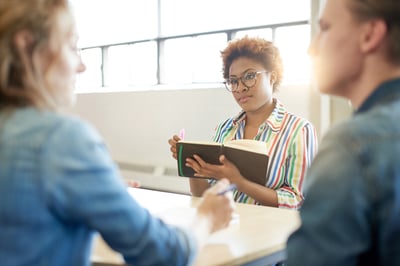 Community and culture
Building a community starts with a culture of trust and communication. The very same things that make some traditional employers great to work for will also make your coworking organization a great place to be. Ask any enthusiastic company employee why they love going to work, and what follows will likely NOT be a conversation that revolves around benefits and salary – though those are important, too. Rather, the conversation is going to be about values and company culture.
The same can hold true for your coworking space. To be really great, it is important to take the time to build your company culture. Outline your vision for your organization.
What kind of people and companies do you want to attract?
What are your values?
What kind of environment are you hoping to build?
Look at a list of features of outstanding company cultures, and you will almost always find communication toward the top. Communicating effectively with your coworking members is essential to building a great culture. Open communication about your values and any policy changes is will help members feel they are a part of a team, in spite of their individual differences and needs. Members also need the opportunity to give feedback, both positive and negative, in a way that does not make them feel threatened. Emphasize that feedback is always welcome and will be considered, then follow through.
One example is Union Cowork. They have thought hard about how to build a thriving culture. From transparent pricing structures to "crash" sessions that enable members to work together, to simple perks like craft beer and a bicycle to run errands, this coworking establishment does what it can to make people feel welcome.
Amazing spaces
Working in a shared environment doesn't mean everybody wants to sit at a communal table. The best coworking spaces have a variety of options to choose from. Those who need it can rent private offices. These range in size from solo offices to 50 people. Others can choose cubicles or reserved or semi-private desks. Formal conference rooms should be available for members to use for important meetings. Event space for parties might even be available.
In addition to these obvious work spaces, less formal places allow for socializing and cooperation. Lounge areas, cafes, and patios give members the opportunity to choose their level of social interaction. If they need to buckle down and get to work, they stay at their desks or a dedicated quiet space. If they need to bounce ideas off a neighbor, they head to the cafe and maybe invite a colleague to join them.
Spaces ought to look good, too. Consider some beautifully designed coworking spaces that make people want to be there. Natural light inspires people. Although Blankspace's Jerome Chang suggests you also want to avoid scenery that can be distracting, like a highway or busy sidewalk.
Variety goes beyond how things look. Consider all the possible ways to make spaces welcoming. Some options out there are:
High-tech
Pet-friendly
Quiet vs. loud
Environmentally conscious
Creative zones for artists
One coworking organization that does this incredibly well is WeWork. They offer a variety of spaces to suit every kind of person, exemplifying how to create the various niches to suit different people perfectly.
The right technology
Digital nomad lifestyles are driven by technology. Coworking probably wouldn't exist without the freeing capabilities of laptops and cellular phones. Beyond the technology basics covered above (WiFi, printers, copiers, scanners, etc.) to really go above and beyond, coworking spaces need to consider other technological additions to their arsenals.
Clients in a coworking space need secure access. Some members may work nights and weekends too. Electronic and cloud-based door locks and access points give members 24/7/365 coverage. And as soon as a member moves out access credentials can be changed.
Many of the fastest growing coworking operators have adopted digital visitor check-in apps. The community manager should be busy helping members, not walking lunch orders to the person who ordered it. And with multiple businesses under one roof, it is essential that visitors don't waste time searching for their hosts. Digital registration notifies the host immediately that their guest has arrived. Management saves time and money by not having to pay someone to sit near the door 24/7. Guests know they've checked in. Members are thrilled they can invite guests to their place of business and know they are encountering a professional system. Members also get real-time reception notifications so no one is kept waiting.
With podcasts growing in popularity, having a podcast studio available for rent could be quite a boon for a coworking space. Buying microphones is a big investment for an entrepreneur, but the ability to rent one for an hour a week might be tantalizing. This feature offers a unique ability to those who wish to take advantage of it.
It is also smart not to rely on Excel or GoogleSheets to manage member billing or conference room reservations. Managing everything that can be rented - from offices to conference rooms, to individual desks – can be a real nightmare, considering you might even rent by the hour. Keeping track of it all is vital to being successful. There are several affordable and high quality coworking space management software packages that can help you manage all of this -- and give members a professional experience -- without the need for a dedicated reservations manager or tech specialist to oversee everything.
A cut above the rest
When it comes to coworking, like traditional commercial real estate, the right fit and the right features are what entice people to come and convince people to stay. With the added benefits of flexibility and a community external to the tenant company.
If you are looking to create something special, some that stand out from the competition, a coworking space that attracts top-tier members and keeps them there longer, here are some questions to ask yourself:
What are we doing to build our community and empower our members? Do we offer the right mix of workshops and social events for members, prospects and the community? Do we attract a variety of people, and specifically people who will benefit from collaborating with each other? Do we make it easy to socialize? Are our staff friendly and helpful? Do they know our members' businesses so they can make fruitful connections?
What kind of culture does our coworking space foster? Are the values clear and articulated? Is communication open and honest, and do I understand what is expected? Is feedback welcome? Do you celebrate members' successes? Is it fun and playful, or serious and hard-working? Is that aligned with our members' needs?
What kind of space options are available? Do we offer a good variety, from desks to offices to meeting spaces? Are there informal gathering spaces to make it easy to socialize and collaborate? Are there non-traditional spaces, like outdoor spaces, or office dens, that offer something different for a change of pace? Are the spaces clean and well-maintained?
What kind of tech do we utilize for efficiency and member satisfaction? Does our physical and data security keep give everyone such a sense of security they do not even consider these factors? Do we offer smart technologies like a visitor check-in kiosk, digital conference room reservations, a podcast studio, plus ample copiers, scanners and more? Is everything easy for staff and members to manage?
The answers to these questions will help you discern whether your shared workspace is sub-par average, or really top-notch. Every coworking space offers the basics like comfortable desks, free coffee and fast WiFi. A truly great coworking space, one that gets people talking, will provide its members with features that will enable their productivity and growth, make utilizing the space fast and seamless and the community building effortless and enjoyable for everyone.